(Edit: Rebranded to Citadines Connect Sydney Airport, May 2019)
As my husband was attending an evening engagement on the inner fringe of Sydney's CBD, I thought I'd save him the late night drive home and also stay in town with our dog, Kenji. In search for pet friendly accommodation within close proximity to the city, I stumbled across The Felix Hotel, by 8Hotels.
Less than a 15-minute walk to Mascot train station and just two train stops from Sydney's Central Station (the main interchange for other trains, buses and light rail services), The Felix Hotel was what I was looking for. If you're only staying in Sydney for a brief period, this hotel is quite affordable and is also a short 10-minute walk to the Sydney Domestic Airport.
What I love about The Felix Hotel is that its location is somewhat central, its interiors are fairly new and the overall stay is quite unique. It features Sydney's only hotel rooftop cinema, it's close to both the Sydney Domestic Airport and Sydney city where you can duck in for some quick sightseeing, and its design and style brings a lot of modern funk! Think neon lights, a touch of retro, bright coloured furnishings and a genuinely inviting atmosphere.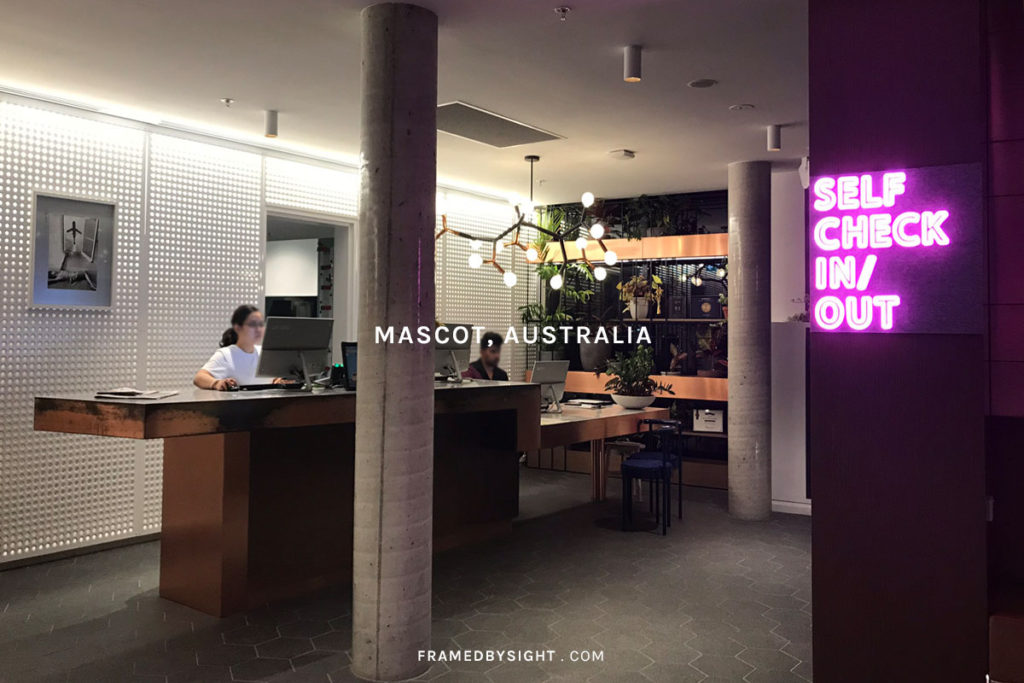 Upon arrival, the reception is actually on their Penthouse Level – yes that's right, head right on up to the top floor. When you first enter the hotel from the main street, there's no foyer which can be confusing for some. That said, you won't be disappointed when you take the lifts to check in. Why you ask? Because you're welcomed by very vibrant front desk staff and you can't help but acknowledge the ridiculously amazing airport views through the numerous floor-to-ceiling glass windows. #love #whataview #airporthotel
In today's day and age, The Felix Hotel also offers the option for self check-in. As I was accompanied by my dog, I didn't actually try this service, but I certainly would have if my hands weren't full – I personally love hotels embracing the digital era.
For those driving, there's a three-storey undercover car park available upon entry (AU$20 per night), with direct access to the lifts to take you to reception and / or to your respective room. Alternatively, you can try street parking – but like most Sydney streets, it's hit and miss if you find a spot.
If you're travelling to the Sydney Domestic Airport, you can simply walk the distance or, if you have a significant amount of luggage, you can request to book the airport shuttle service at reception in advance (additional cost).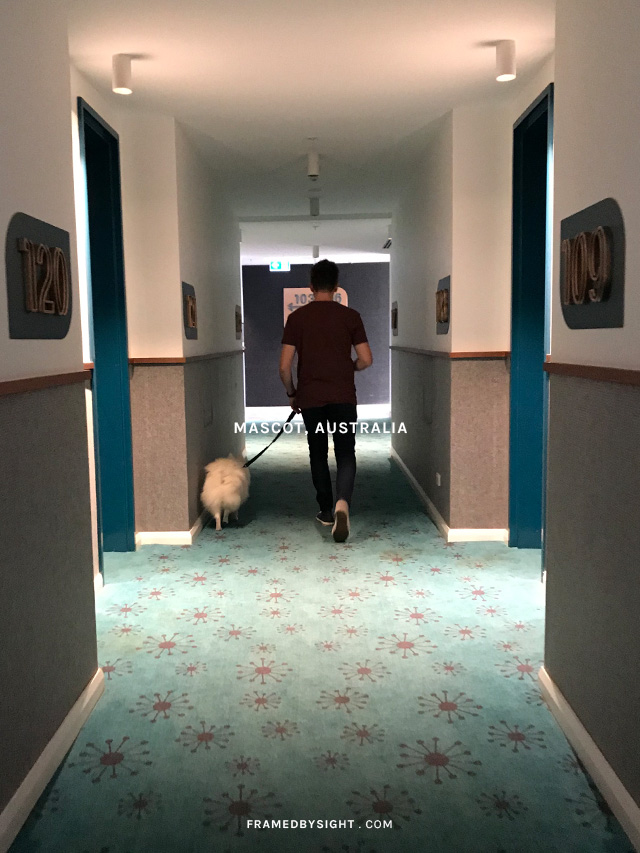 We stayed in a pet friendly Premium Economy Room with a charge of only an additional AU$50 to the room rate for the night. #winning #petfriendlyhotel #lovemypooch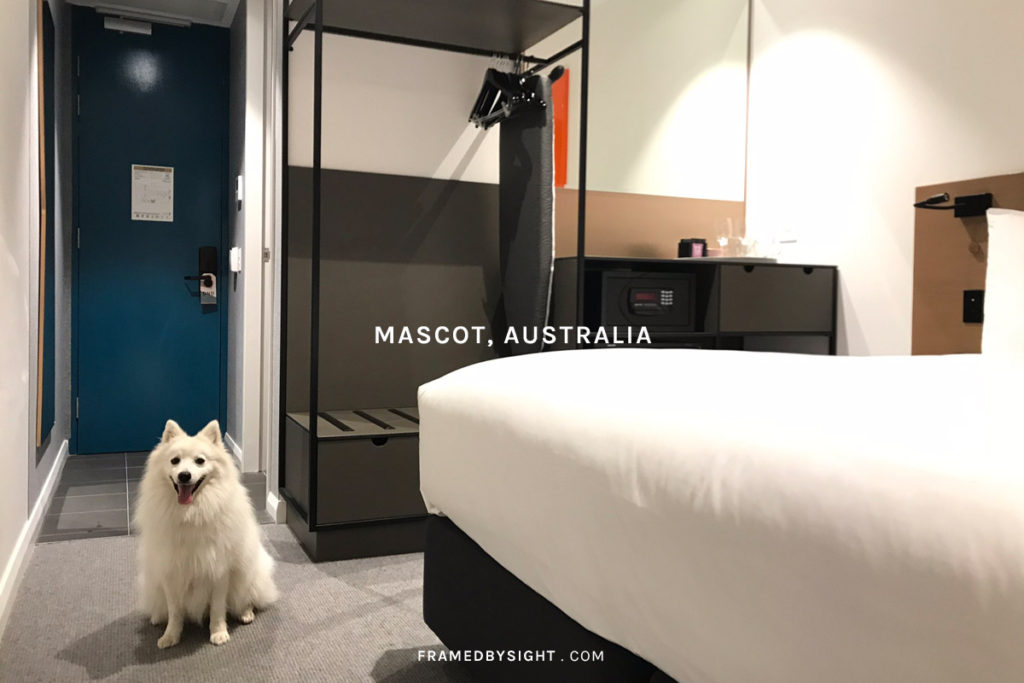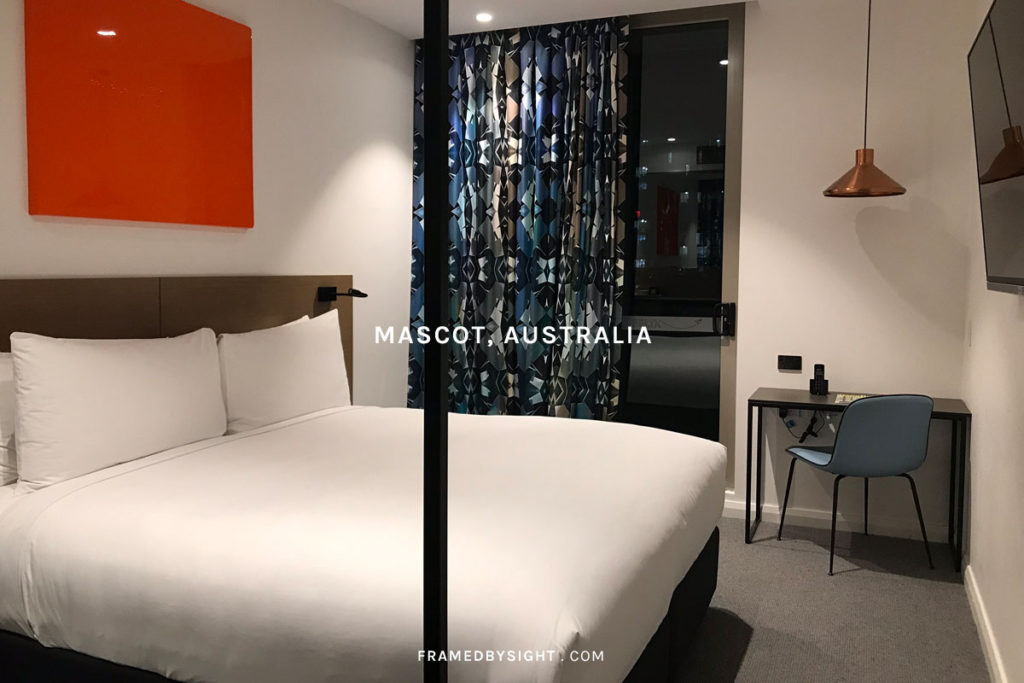 I must admit, the room is not overly large and I'd say an average sized standard hotel room at 21m2 in size. You won't be able to play fetch in your room or anything like that with your dog, but as long as your pet isn't super active, it's quite a decent stay. You're issued a card at check-in and you simply swipe your room key card at the door and viola, you're in – no keys required.
I was quite happy to find that the power points cater for direct USB charging, you're provided complimentary T2 Tea, and your room includes a kettle, small bar fridge, safe, ironing board and ample storage including an open hanging wardrobe.
The TV also included the ability to sign-in to your own Netflix account, and the bed was actually very comfy to sleep in. I didn't hear aircraft noise or anything like that, so my snoozing went on like a dream.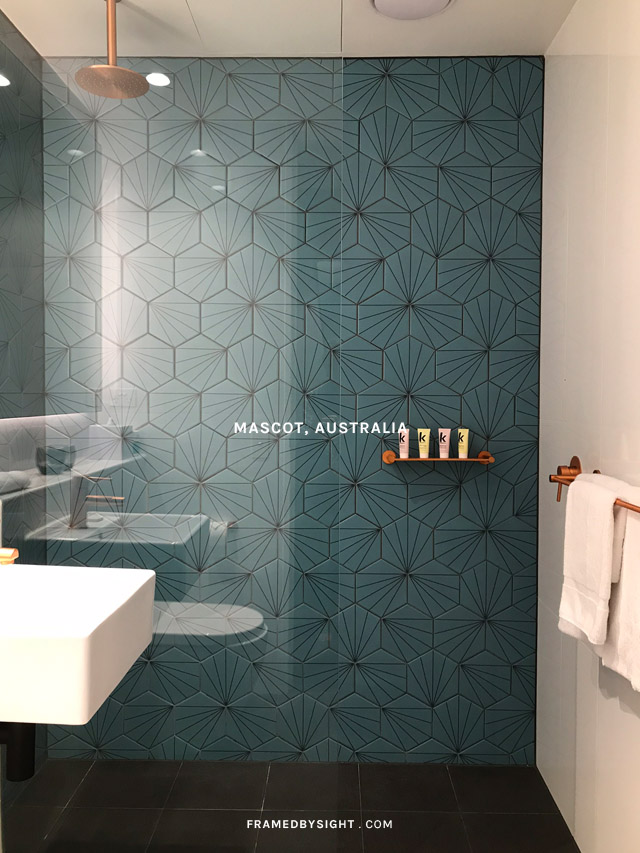 The bathroom is fairly spacious; fitted with brass tap furnishings, a large rain shower overhead and stocked with Kevin Murphy amenities throughout – loving those feature wall tiles too.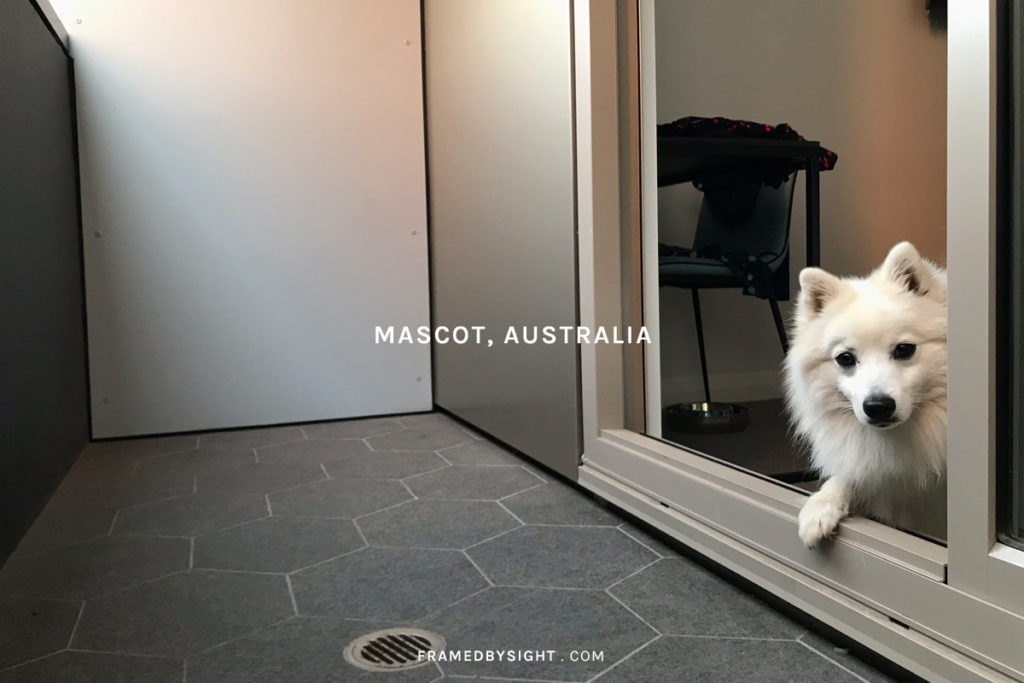 With seven pet rooms available in total, you'll be pleased to know each of these rooms have a small private balcony if your pooch needs a little stretch and, The Felix Hotel happily caters for both cat and dog pet friendly stays. The hotel also provides a pet bed and water bowl in-room if requested in advance.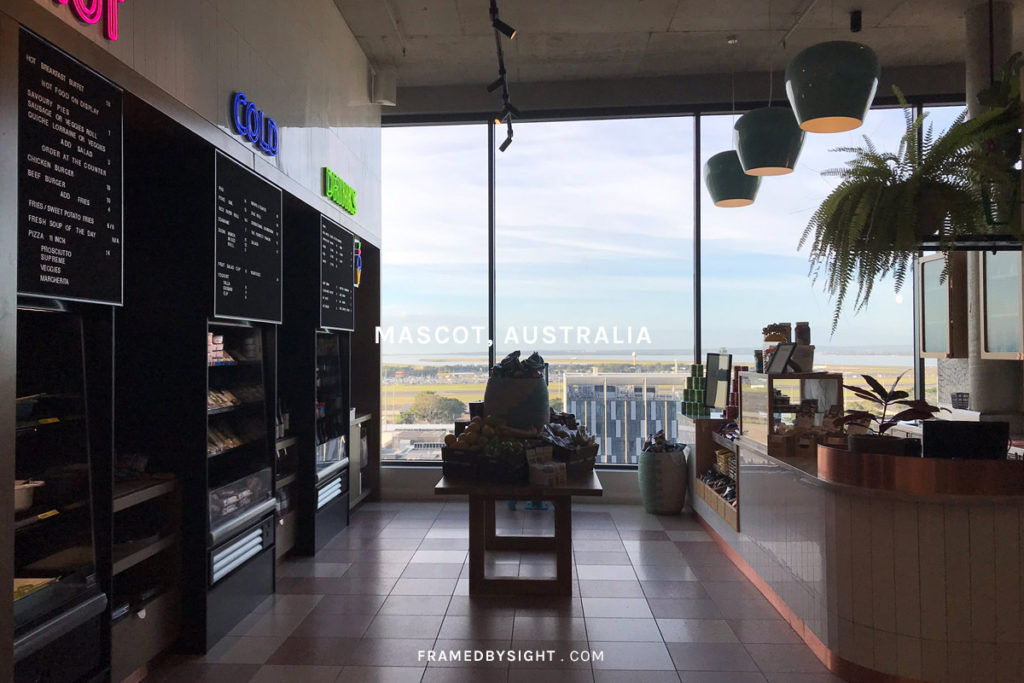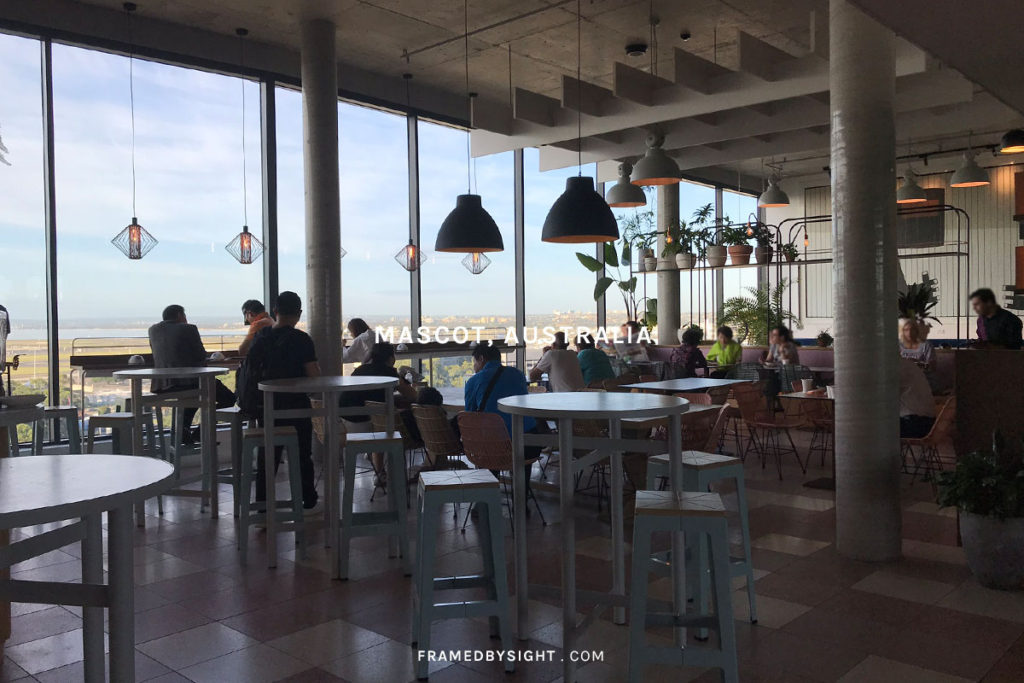 With airport views from their 24-hour Food Shop (hot food served until 9.30pm), rooftop bar and dining hub area, The Felix Hotel is the perfect accommodation as an airport transit hotel or for short Sydney stays. For those that love plane watching, this is an AvGeeks playground. Pet aside, I could honestly sit here all day watching the planes depart and arrive from their runways. This area is quite inviting and such a different experience in comparison to other airport hotel stays I've personally had.
That said, unfortunately pets are not permitted in the dining area (which is completely fine), but I did get the chance to peruse the next morning of our stay whilst Tim looked after our dog in the room.
If you're not wanting to dine in-house, there are a handful of eateries close by such as Patchett's Pies or the Mezza Train.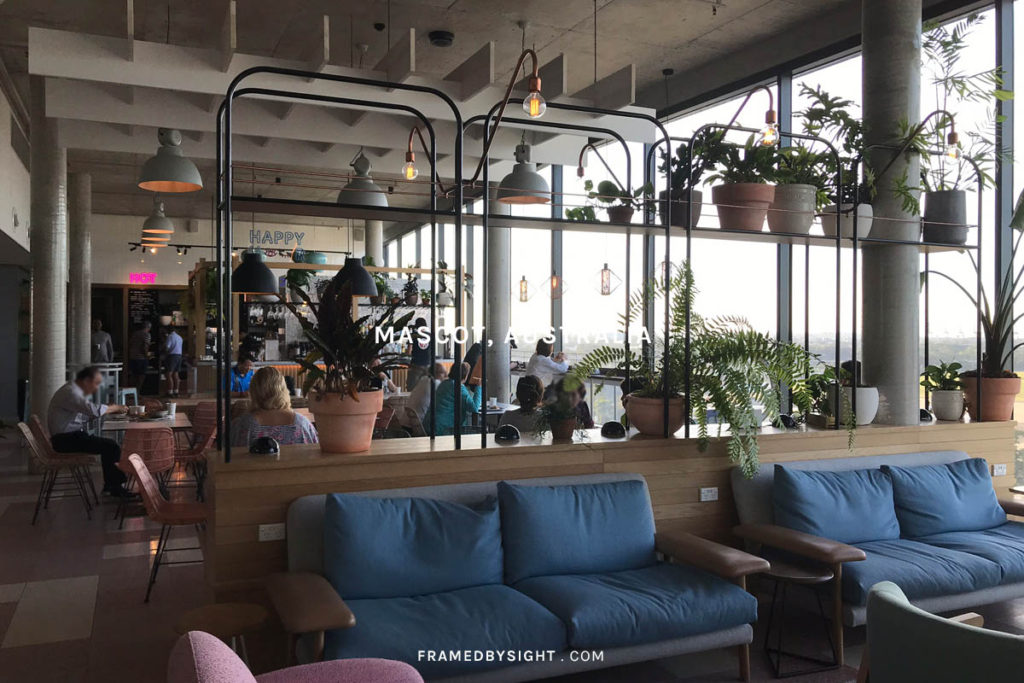 Of an evening, this area turns into an evening bar – think late night drinks, a quick night cap to wind down, or simply an area to lounge and relax in too.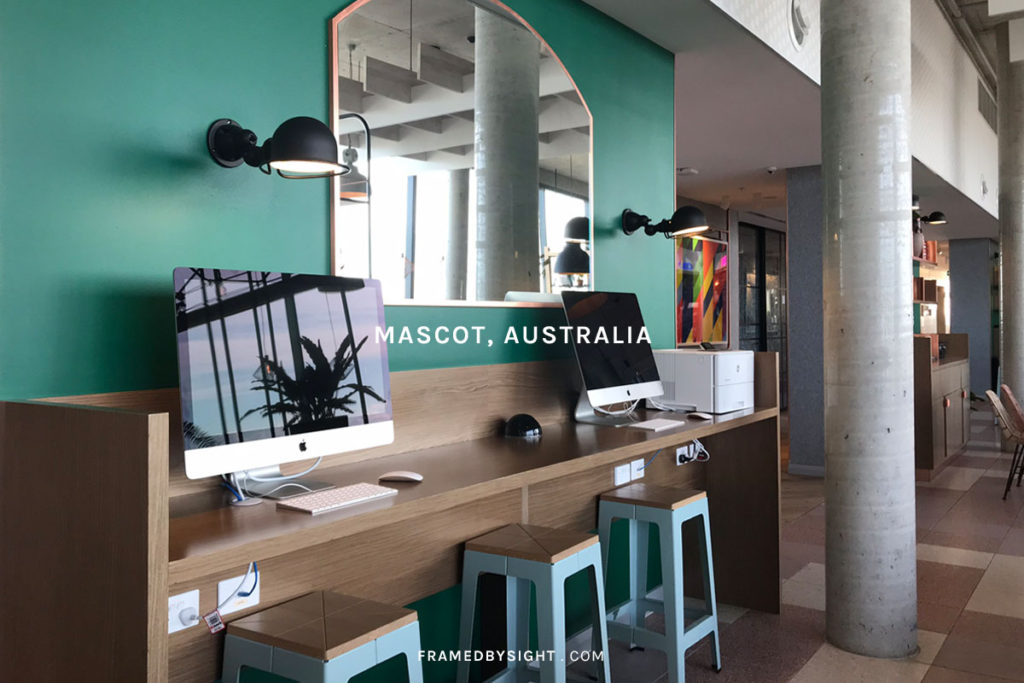 I did notice there was complimentary internet access on two Apple Mac computers, so if there's any last minute requests that you need to print off, update or check, these are available on the Penthouse Level.
Outside of the hotel, there isn't a park in close proximity for your dog. But that said, if you're looking for a true pamper pooch experience, this possibly isn't the hotel for you. The Felix Hotel offers well-priced accommodation, close enough to Sydney's CBD and both the Domestic and International Airports and I'm genuinely happy it even caters for pet friendly accommodation that was needed for the night, rather than leaving our dog at a kennel stay. If we have another late night in town, I wouldn't hesitate to stay here again with my pooch.
Address
121 Baxter Road, Mascot, New South Wales, Australia 2020
9