As we start exploring around our local areas a little more, Bilpin Cider Co. popped up in my newsfeed featuring a 'Bilpin Archibald Cloudy Apple Cider' in their post. It got me thinking, wondering what to do for the weekend – we have these craft beers in our fridge every now and then, so maybe we could pop in for a visit?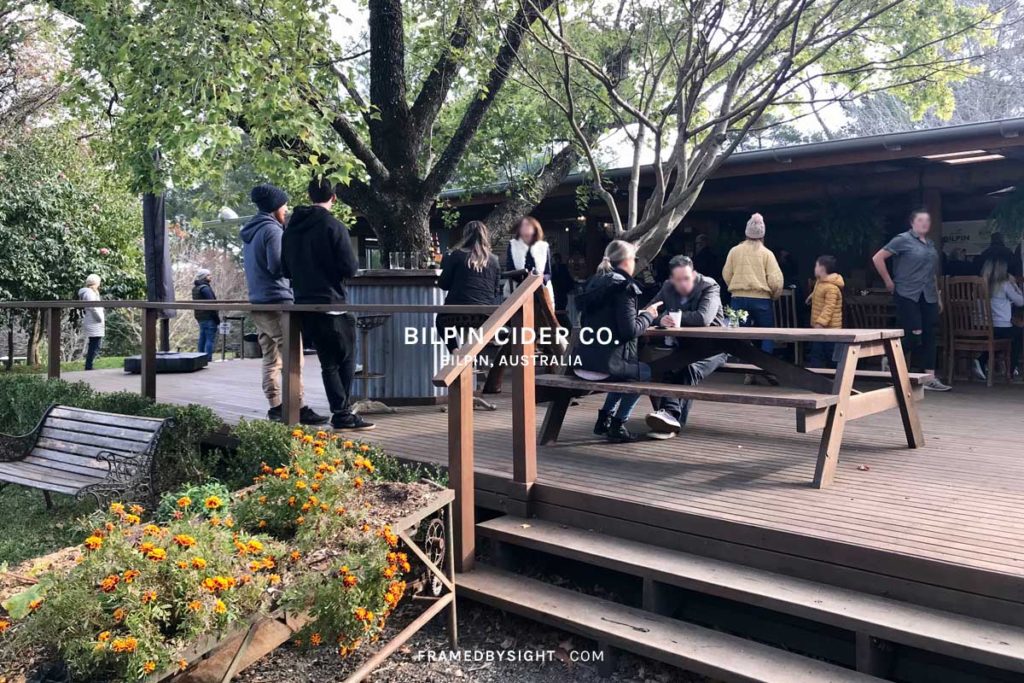 Looking it up on the map, Bilpin Cider Co. brewery was actually less than an hours' drive from Sydney's north-west and it mentioned it was open to the public. Sometimes you feel places are far, but I was quite surprised that this was the same amount of time it would take us to also drive to Sydney's CBD. So the next weekend, we planned a visit to the Bilpin area.
It was our first time to the brewery and the vibe was buzzing as soon as we stepped out of the car, plenty of people enjoying their Sunday afternoon all around the property. It was like a hidden gem of the area, tucked away from the main street, yet busy once you got inside. Parking was fairly straight forward with space available on-site, in addition to street parking. For us, when we arrived that afternoon, the spots were full in front so we drove down the side street and found parking at the rear (near their apple orchard).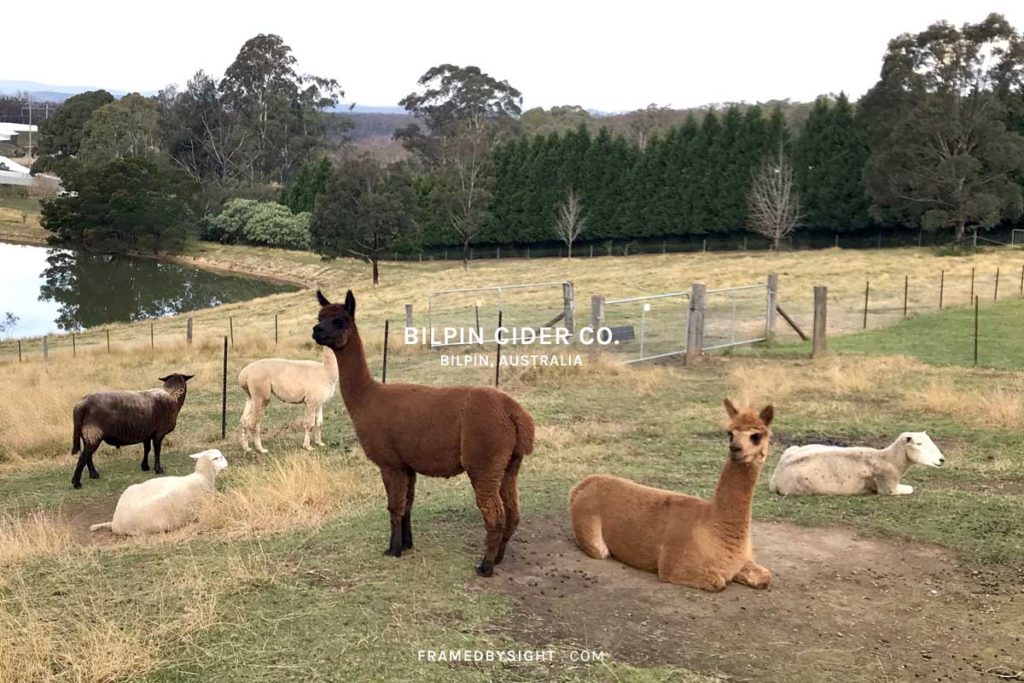 Whilst walking up towards the brewery, you'll pass the local farm animals with kids dotted around laughing and smiling looking on.
What I didn't realise was Bilpin Cider Co. was dog friendly (on-leash) and they have picnic hampers available on pre-order (during the weekends only). The picnic hampers can be shared between others (AU$55); grazing platters with cold meats and cheeses; roast chicken with garden salad and rolls; or a vegetarian delight with antipastos and more. Gluten free or other dietary requirements can also be catered for when requested in advance.
To be honest, I had picnic envy and wanted to join in. There is plenty of lawn space to pull up a rug, and it would've been such a nice thing to do – which gives us another reason to return.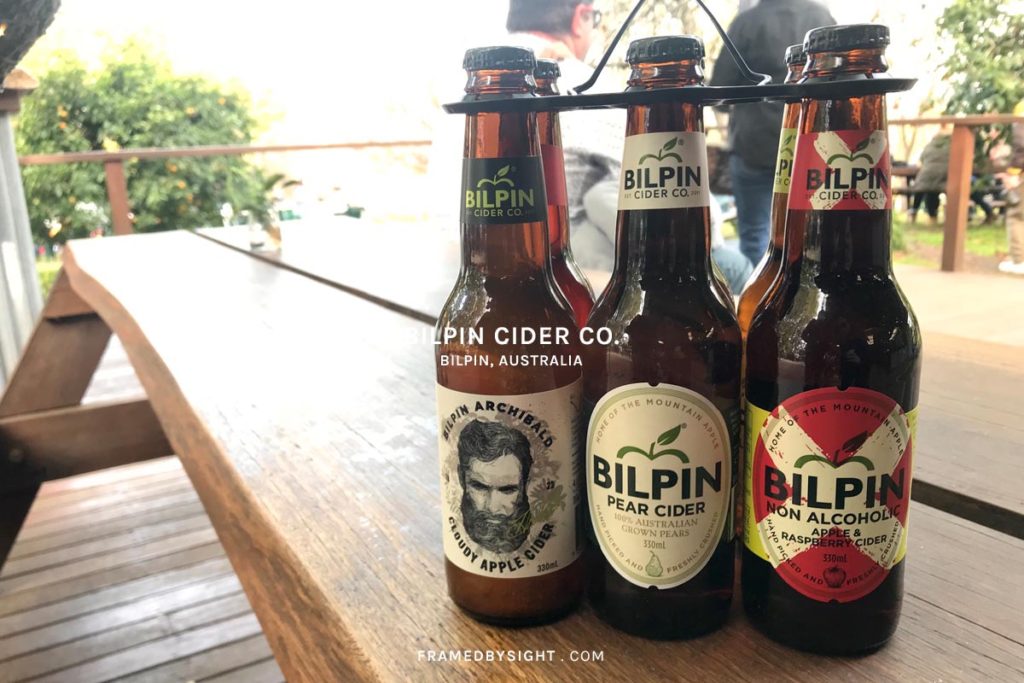 Whilst here, you'll find Bilpin Cider Co. offer a boutique Cellar Door experience. The staff provide excellent service, are patient and full of brewing knowledge – always willing to assist in any way. Select a handful of individually-bottled craft beers to purchase, or take home a case if there's a brew that you truly enjoy.
Edit: In light of COVID-19 regulations – for now – the tasting service in the Cellar Door is unavailable. Usually you're able to enjoy a free tasting sample; the opportunity to try any seven of their alcoholic and three non-alcoholic ciders made using hand-picked, freshly crushed apples, from the Bilpin area (with no added sugar, syrups or artificial flavours).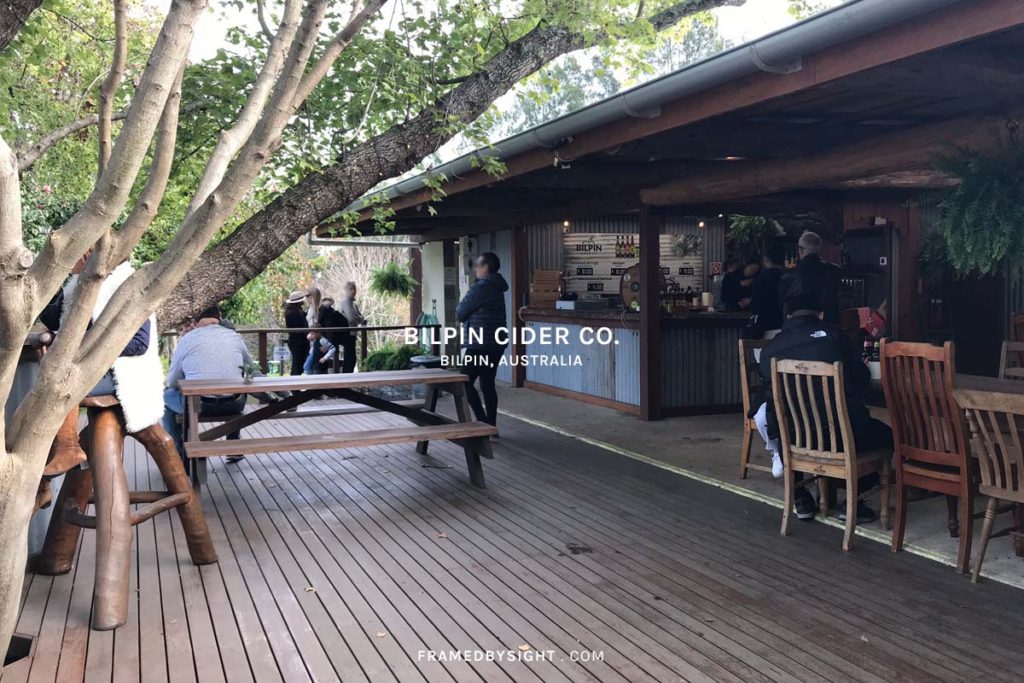 If you're planning to stay for the afternoon, there's also an outdoor garden bar with the full range of Bilpin and Co. ciders, plus other beers and wines available. There's ample seating too – on the lawns, the verandah, or even undercover.
To note, there's no apple picking available at this brewery, but there's definitely enough space to relax and catch up with family and friends. Open every day (except Christmas Day) from 10am to 4pm, I'd highly recommend visiting Bilpin Cider Co. – next time when we return, we'll be bringing our pooch with us too.
Address
2369 Bells Line of Road, Bilpin, New South Wales, Australia 2758
19