Centrally located in Nelson Bay, Bagnalls Beach Reserve is a great off-leash dog area for pooches to run wild and free. Ample car parking is available near the roundabout of Government, Sandy Point and Bagnalls Beach roads and adjoins the beach with a marked path, less than 100-metres to the water's edge.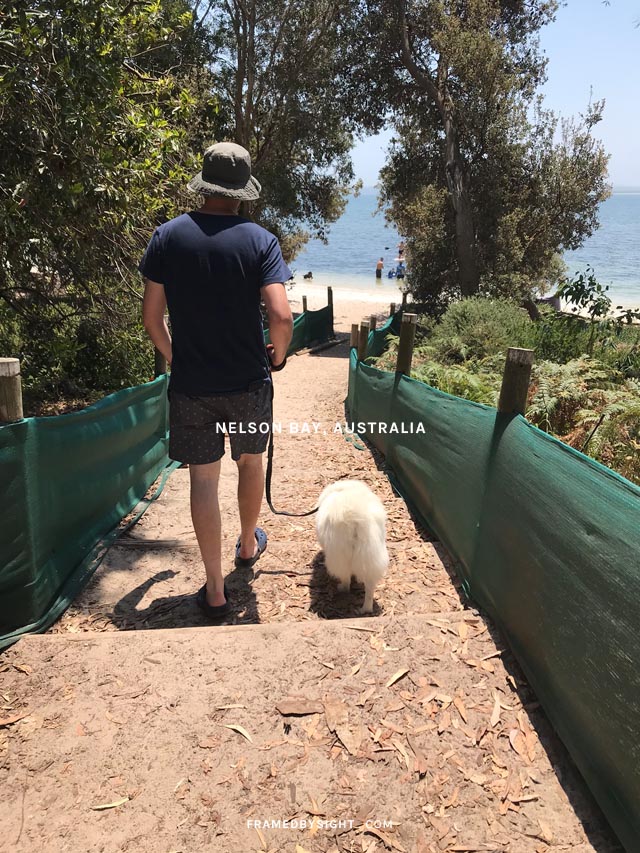 This is the first time I've visited Bagnalls Beach Reserve – and wow, what an amazing stretch of coastline for dogs to experience. During our visit, this beach was not busy at all, the waves were fairly calm and if you're lucky, you could have full 180-degree water views during your stay.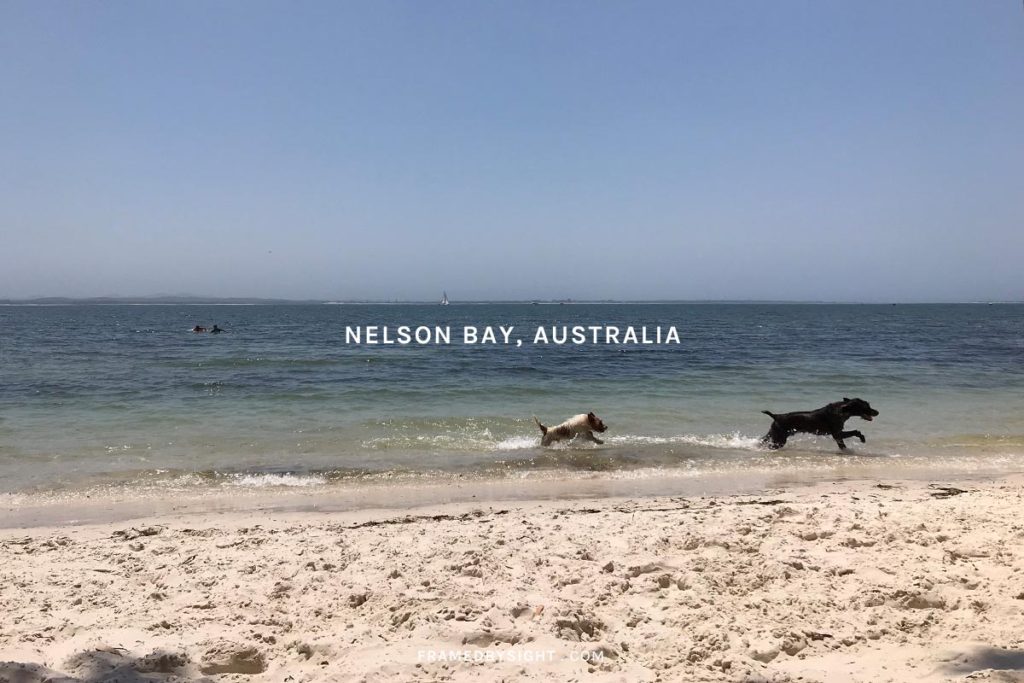 Bagnalls Beach Reserve is a long and narrow stretch of sand with plenty of spots to place your towel down – you definitely aren't wading through crowds of beachgoers enjoying the sun.
It was a relaxing and calming, dog friendly, beach day out and I'd definitely visit here again next time I'm in the area. There are a number of shaded pockets too, so being only a stone's throw away from the water, what's not to love here?!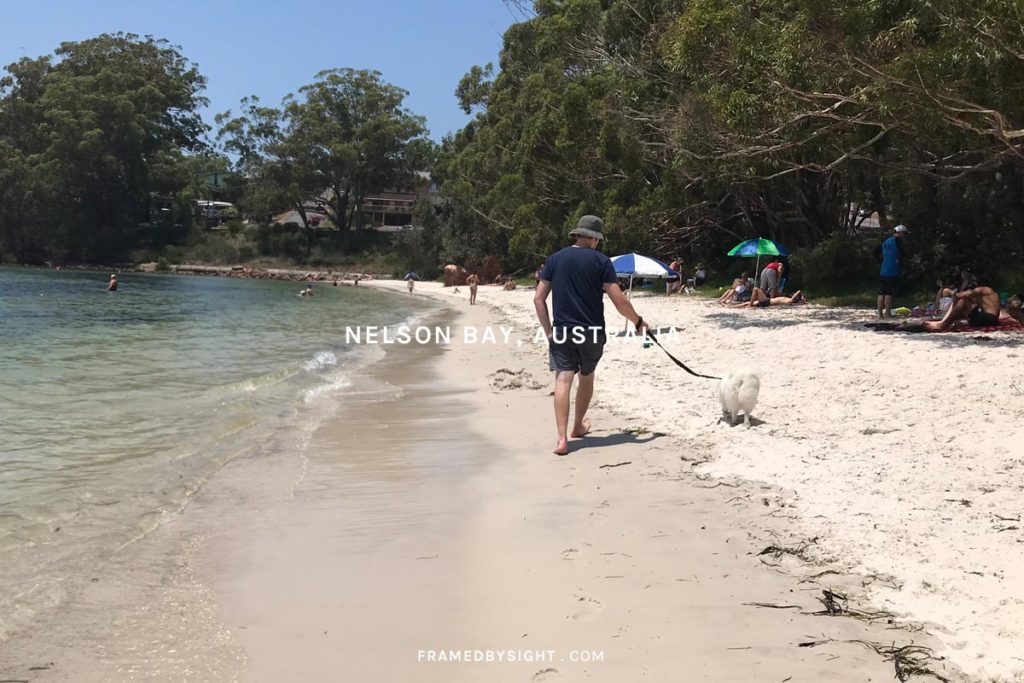 It was actually Kenji's first dog beach experience with us, so he was a little apprehensive at first. I think with the texture of the sand under his paws, the cold water wetting his legs and fur, plus other dogs within close proximity was a lot to digest for my boy.
That said, by the afternoon, he was pretty chilled and I think he enjoyed his beach day out as much as we did.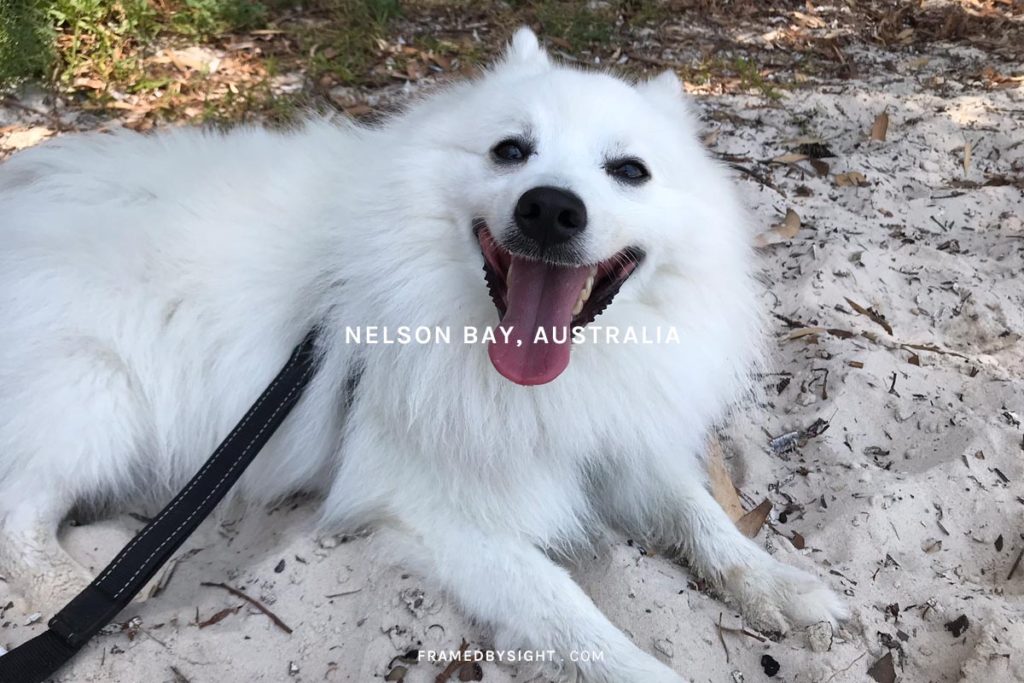 If you're wanting to explore Nelson Bay for the day, you can also take the scenic walk along the main footpath to the shops and D'Albora Marinas, which takes about 20-minutes each way.
Address
150 Government Road, Corlette, Nelson Bay, Port Stephens, New South Wales, Australia 2315
7