We stumbled across Kentaro's small group Kyoto tour through Airbnb Experiences and what I loved about it – other than it being a tour about Kyoto – was that it offered a maximum of six participants. Six did you say? Yes you read right.
You're so use to seeing large group tours, 20+ participants, a flag held high and a loud hailer overhead. Which to be honest, I'm not a fan of unless I have no other option but to book such.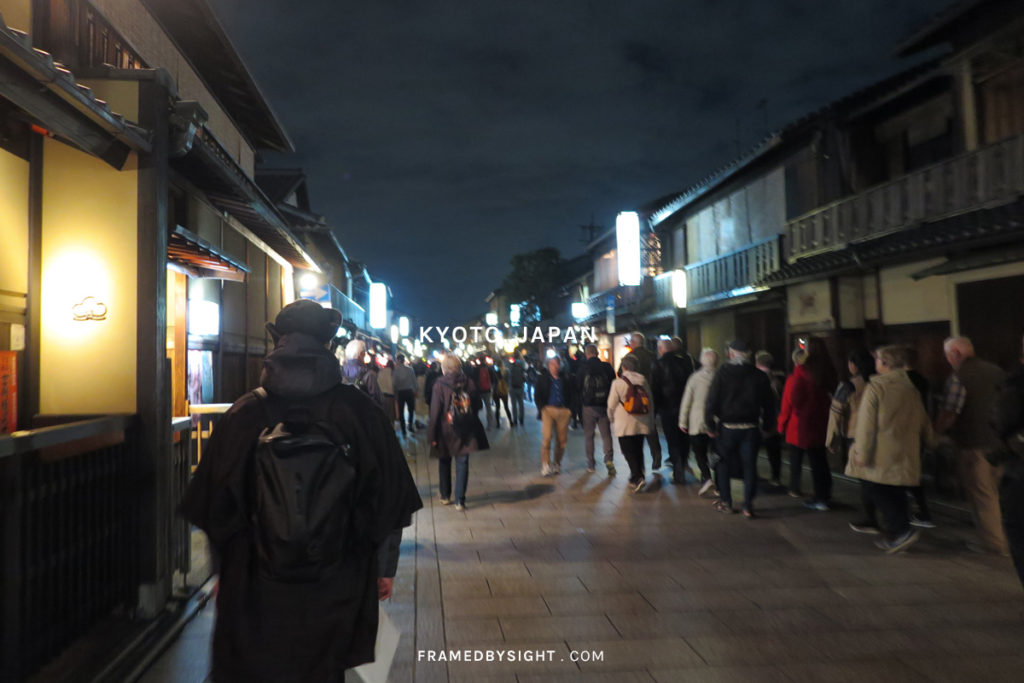 With two spots secured by us – in addition to only two others joining – I'd highly recommend booking this tour for anyone who wants to learn what the beautiful city of Kyoto is really about. The group was of a manageable size, the tour was affordable, and I can assure you, you will have a brilliant Japanese local guide, Kentaro.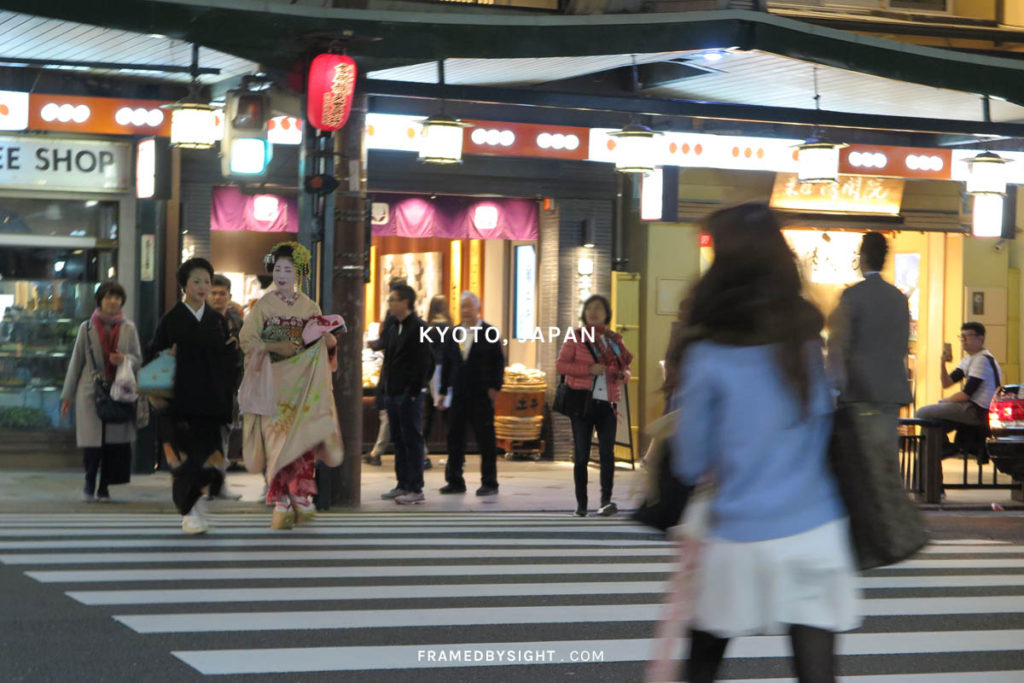 Let me start by saying it is very rare that you can be guaranteed to see a true geisha (also known as a geiko in Kyoto), unless they're not the real deal, or you have a personal invitation to participate in such an experience. You may stumble across a handful of paid group shows run as exclusive tickets, but in true form, geishas are not tourist exhibitions – and if you think you have seen them frequently around Japan, they're more than likely tourists dressed up in rental costumes.
Becoming a geisha is a distinct art, a Japanese cultural tradition that has existed for hundreds of years, by women who train at length to perfect this opportunity. Over a minimum of five to six years, only a handful of maikos (apprentice geishas) will make it through the rigorous training and continue on to become highly respected entertainers.
Just so we're clear, I myself am not guaranteeing you will see a geisha on this tour, but more so, it was such a great experience with a small group, that you are quick on your feet to move around and yes, we were fortunate to spot a few throughout the evening.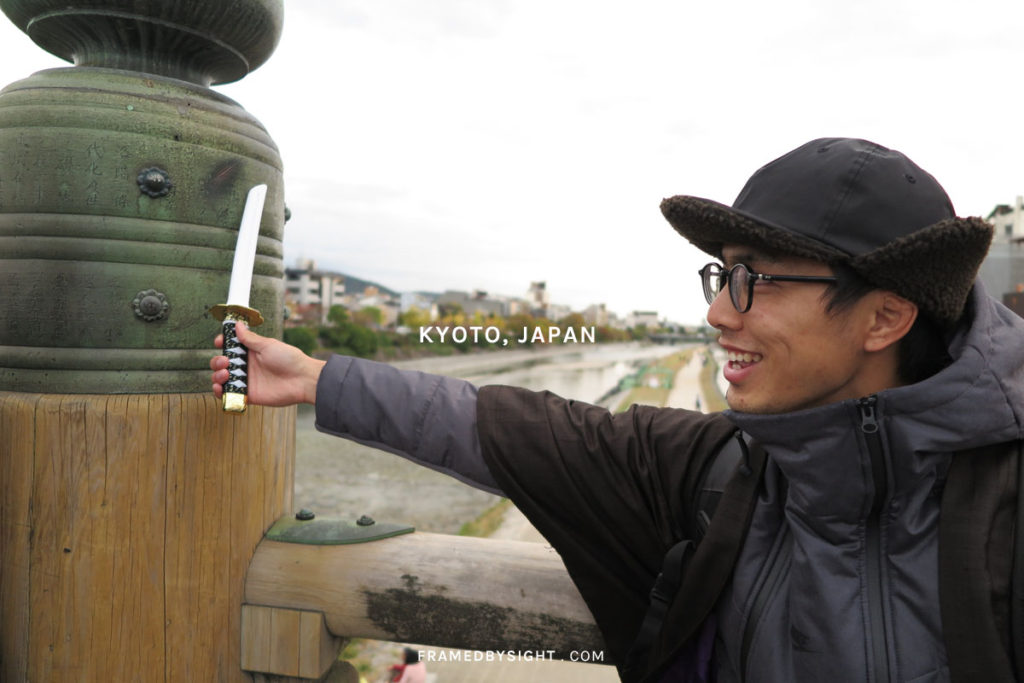 Kentaro is an absolutely amazing guide. Such a wealth of knowledge about Japan's geisha history, not only in Kyoto but of greater Japan too. If I had to describe Kentaro in a few sentences, I would say he is animated in his teachings, well-versed about Japan's culture and history, passionate about what he does and sharing this knowledge with travellers alike. Our small group was very engaged with his tour, plenty of questions being asked and Kentaro was always willing to provide a detailed response.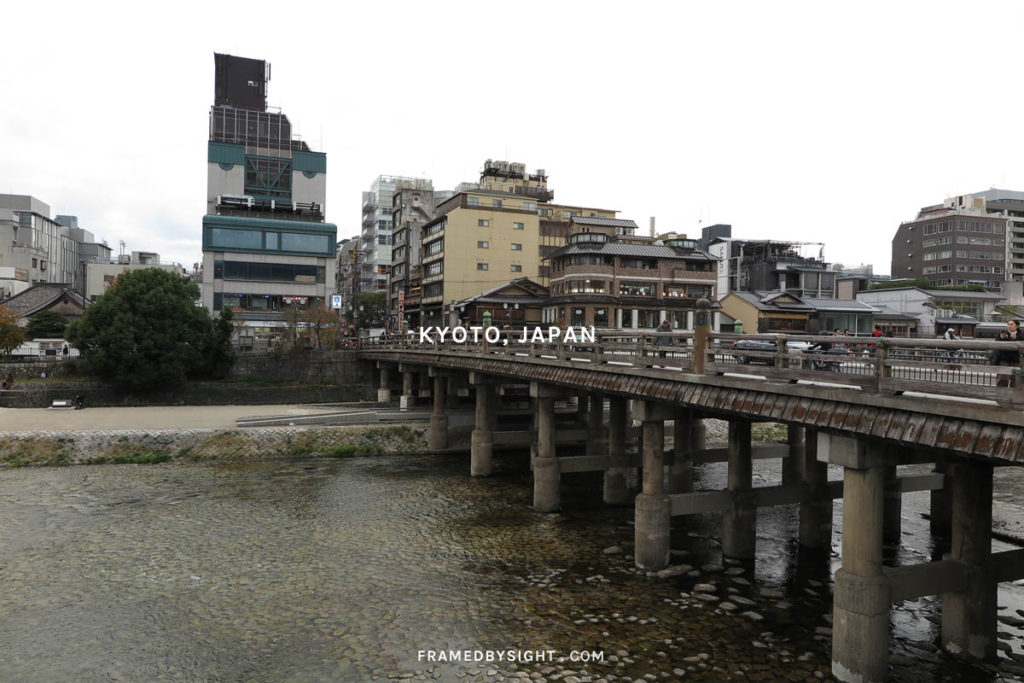 Our three-hour walking tour starts in Kyoto city at one of the oldest bridges – Sanjo Bridge – and an easy meeting point for anyone unclear on directions. The stories Kentaro shares about the battle scars on this bridge, defines Kyoto's history. There's so much more you appreciate with a guide on-sharing knowledge vs. not knowing much at all about a city you travel around. This area is also next to Pontocho Alley; a narrow paved walkway with upmarket food vendors in abundance, bars, nightlife and a number of other eateries along the riverside.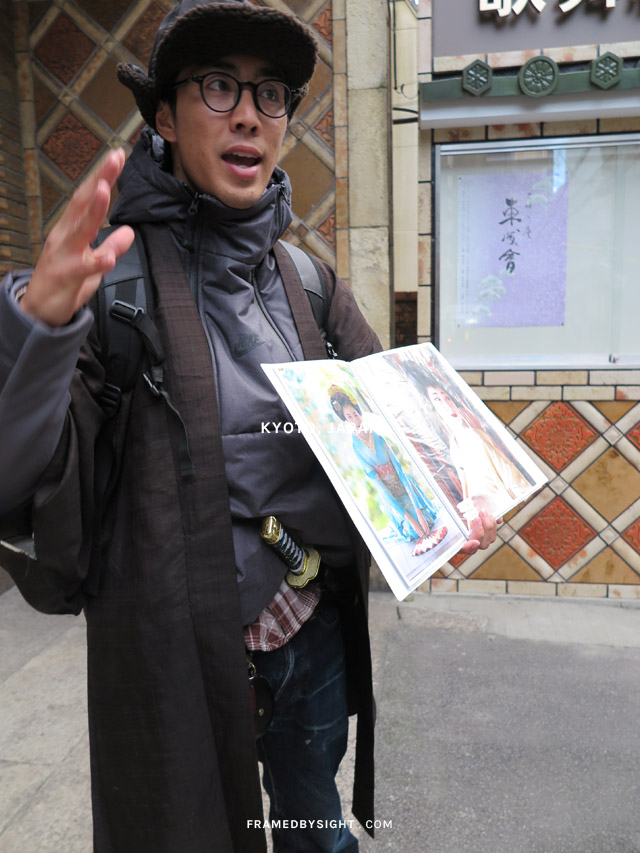 We then continue on to the traditional Geisha Quarter; you'll see the local Geisha training school, local teahouses and have the opportunity to possibly see a maiko or geisha in passing. Kentaro does an excellent job in providing detailed knowledge about the geisha history.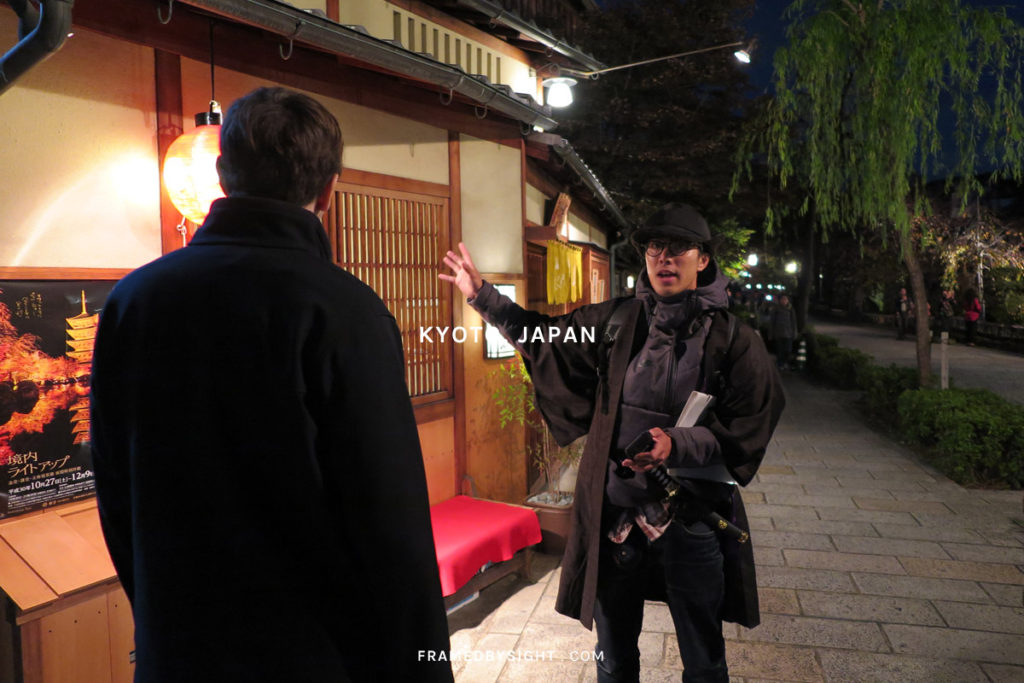 With less than 1,000 geishas in Japan still practicing this tradition today, about 1/4 of them reside in Kyoto, and Kentaro knows the hot spots where we may have a good chance of seeing one.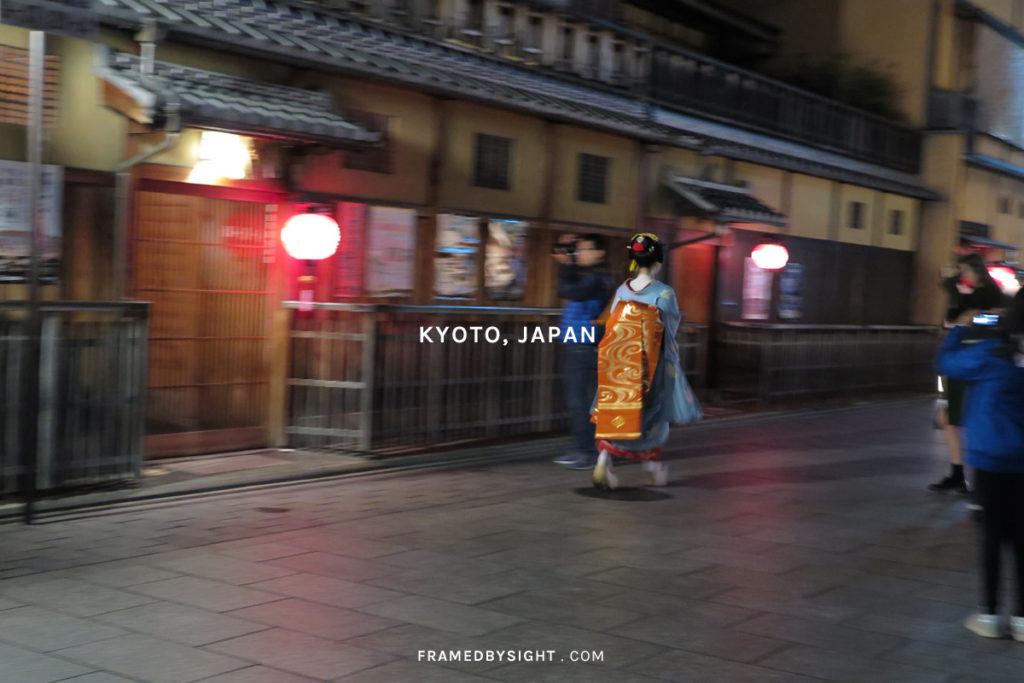 I nearly miss this maiko in passing! Despite having tall, thick slippers on, these ladies walk fast! You may see them as they're en-route to an appointment but we do need to keep in mind that these women are just as human as the rest of us.
They are a sought-after attraction in Japan, with paparazzi in full-force waiting for that photo opportunity. They are humble, elegant and hold such grace when they're dressed in their traditional outfits – you feel like you've spotted a superstar when you see one.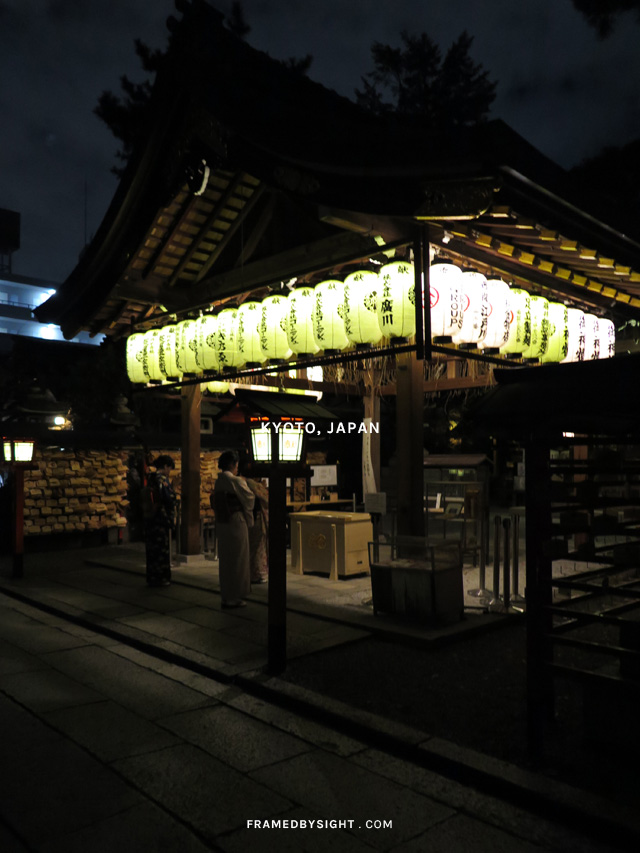 Kentaro also takes you to visit a number of local shrines and temples, with an appreciation for the Japanese people and their beliefs in Buddhism or Shinto.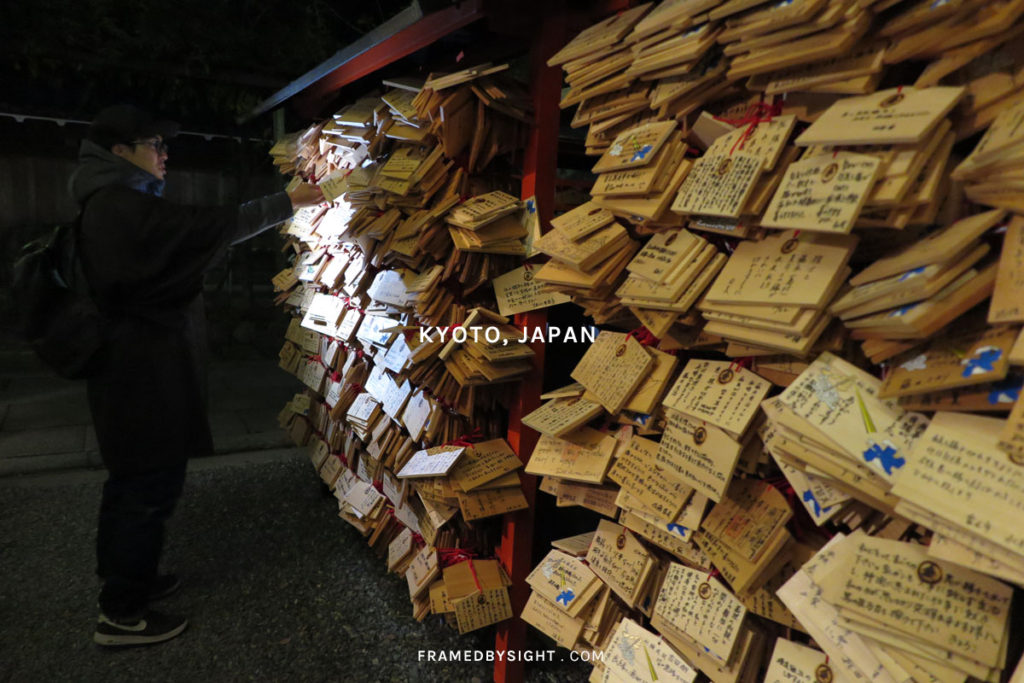 It's quite a interesting tour; a mix of historical landmarks, Japanese traditions and cultural experiences.
I can't put my finger on it specifically, other than if you only knew the night before, my friend and I walked aimlessly around Kyoto with no general knowledge about the city other than what we had read. We followed Google maps a little and picked out a place to eat at in Pontocho Alley. The next evening we returned on this tour and oh.em.g, had a completely different outlook and experience in Kyoto for the remainder.
Highly recommended tour and excellent guide. Genuine highlight to my trip.
Address
The streets of Kyoto, Japan
18