Time for a weekend away from Sydney's hustle and bustle, but you want to bring your dog with you? I love planning for our next Sydney road-trip and what's more when you can bring your pooch too. Lilianfels Resort & Spa Blue Mountains is located in Katoomba – a beautiful, luxury boutique hotel, permitting pet friendly accommodation.
If the weather is looking sunny and your dog loves being out and about, then Lilianfels might be the hotel for you. To clarify, dogs are not permitted in the national parks, but right behind the hotel is Lilianfels Park which is a great spot for 'park time' with your pooch whilst also enjoying your hotel stay-cation.
Just over an hour's drive from Sydney's north-west, the Blue Mountains is a great place to explore. Lilianfels Resort & Spa is about a 20-minute walk (or a 5-minute drive) to the main restaurants and cafe area of Katoomba Street – not to discredit the handful that are much closer to walk to from the hotel. That said, the beauty of Lilianfels' location is its proximity to the Three Sisters; only a 7-minute walk away and weather permitting, you'll see the iconic rock formations before all the tourists arrive.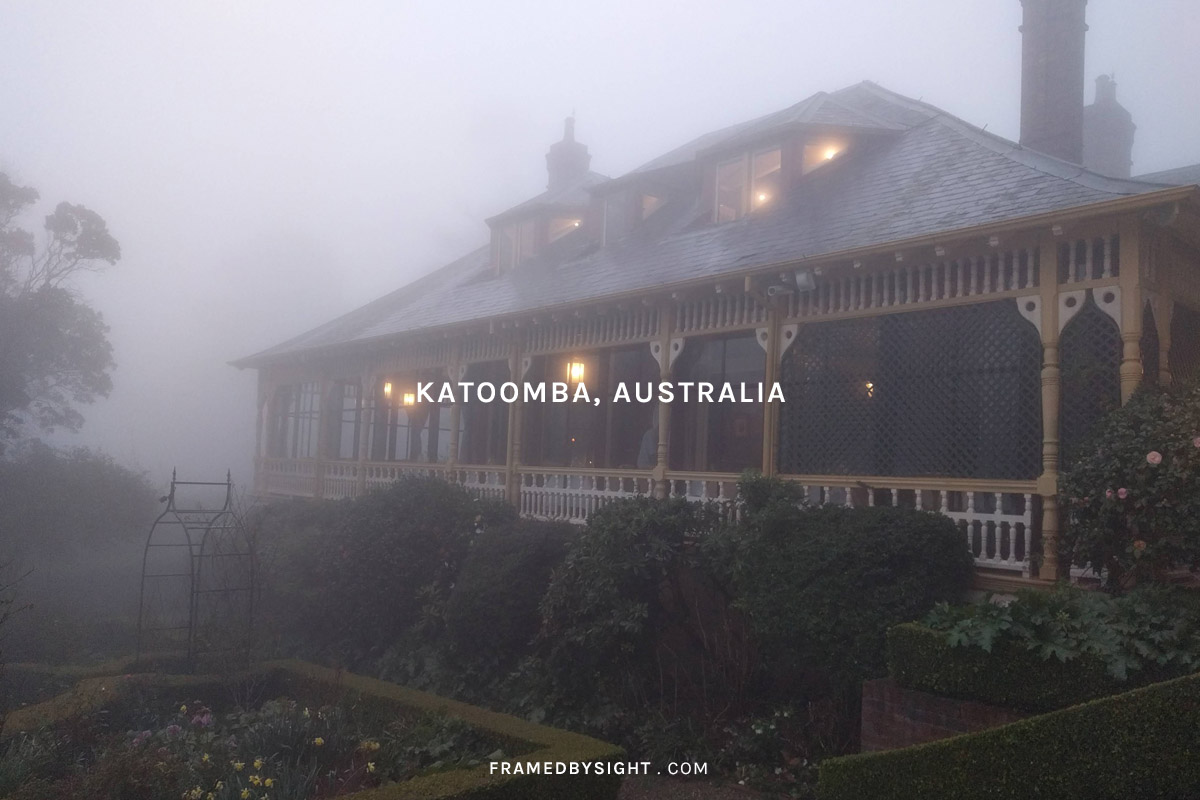 During our stay, we had a rained-in weekend but we made the most of our relaxing wintery getaway – technically it's the middle of September when it's suppose to be spring?!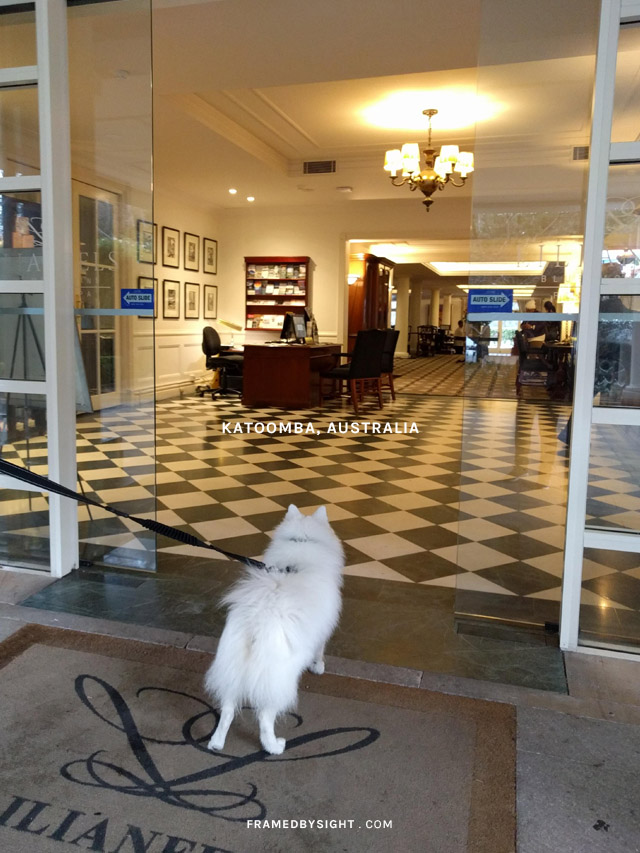 Upon arrival, the car park is a very short walk to the hotel main entry with a drop off area right-in-front. Free parking is available on-site for the duration of your stay. The staff were friendly and prompt as soon as we arrived, encouraging us to bring our pooch to the front reception desk without hesitation – such a nice surprise.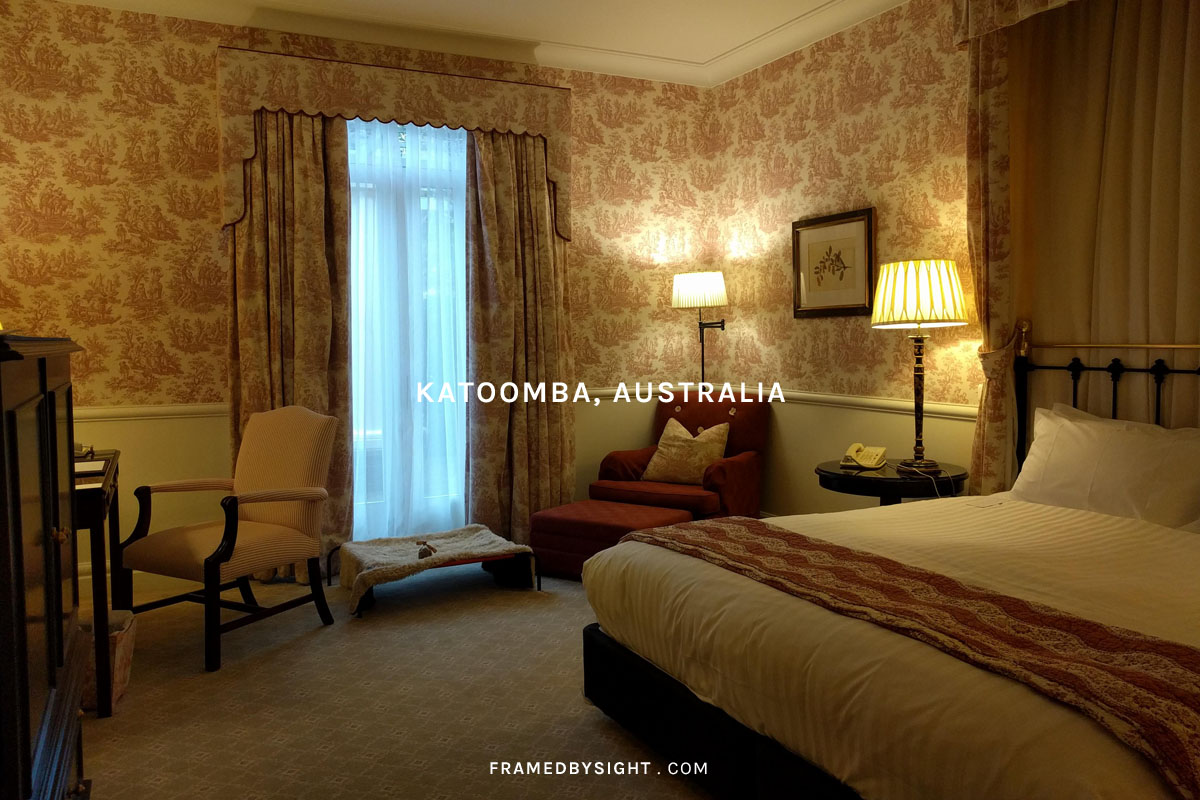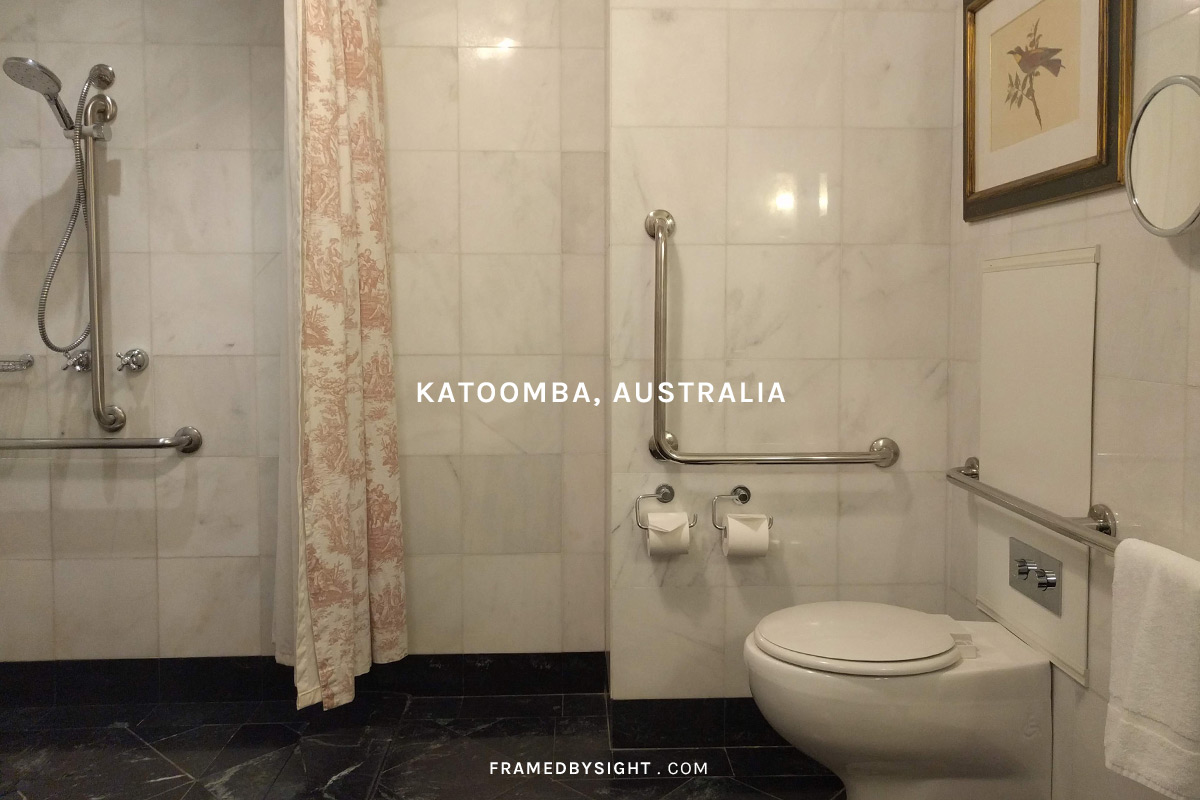 Lilianfels is an elegant hotel, with a touch of modern Victorian. I was in love with our Deluxe Resort View Room from the moment I walked in; the textured wall paper, the soft furnishings, the original english charm – definitely my kind of stay. Both a dog bowl and a dog bed are provided in the room on arrival, in addition to a wrapped gift of dog treats.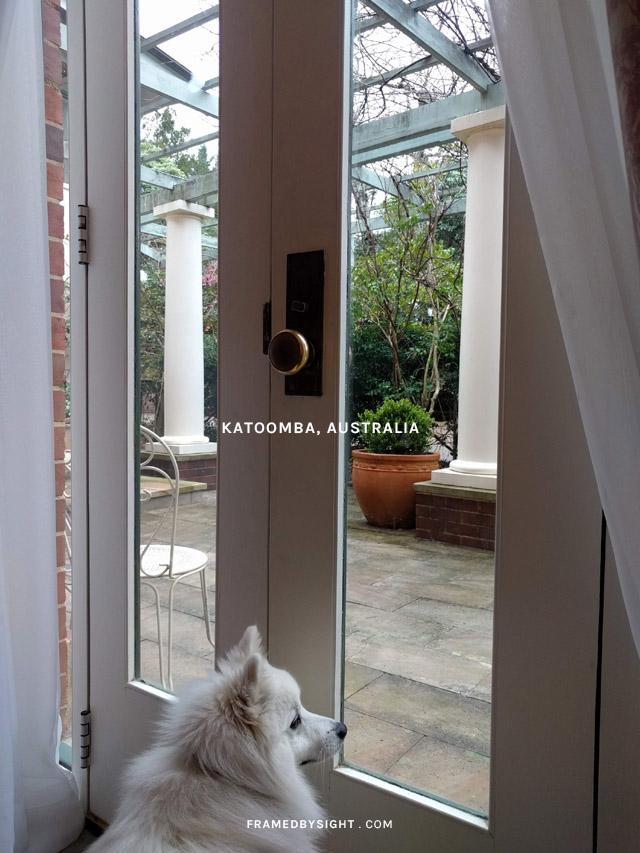 The room is located on the ground floor with direct access to an adjoining terrace. This is not an enclosed/fenced area but provides a quick exit to take your dog out whenever needed. There are only two pet friendly rooms available within Lilianfels Resort & Spa, so you must contact the hotel directly to confirm availability before booking your stay.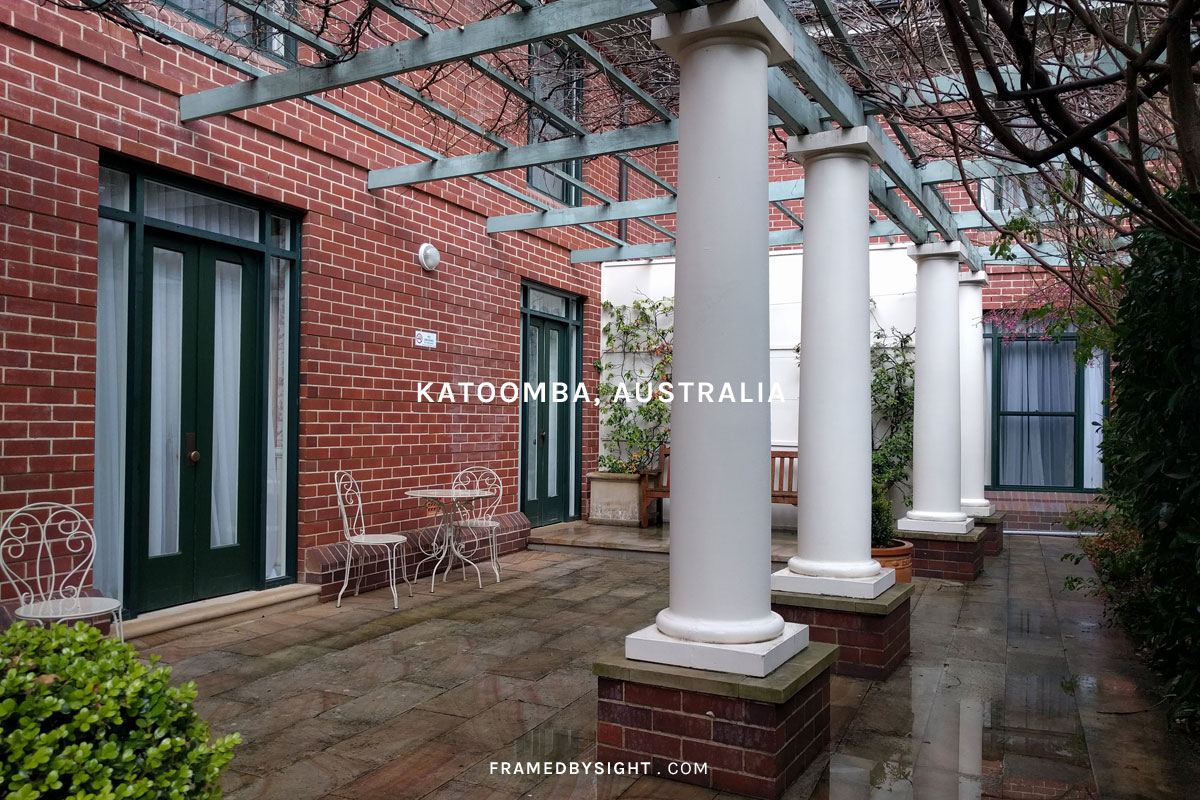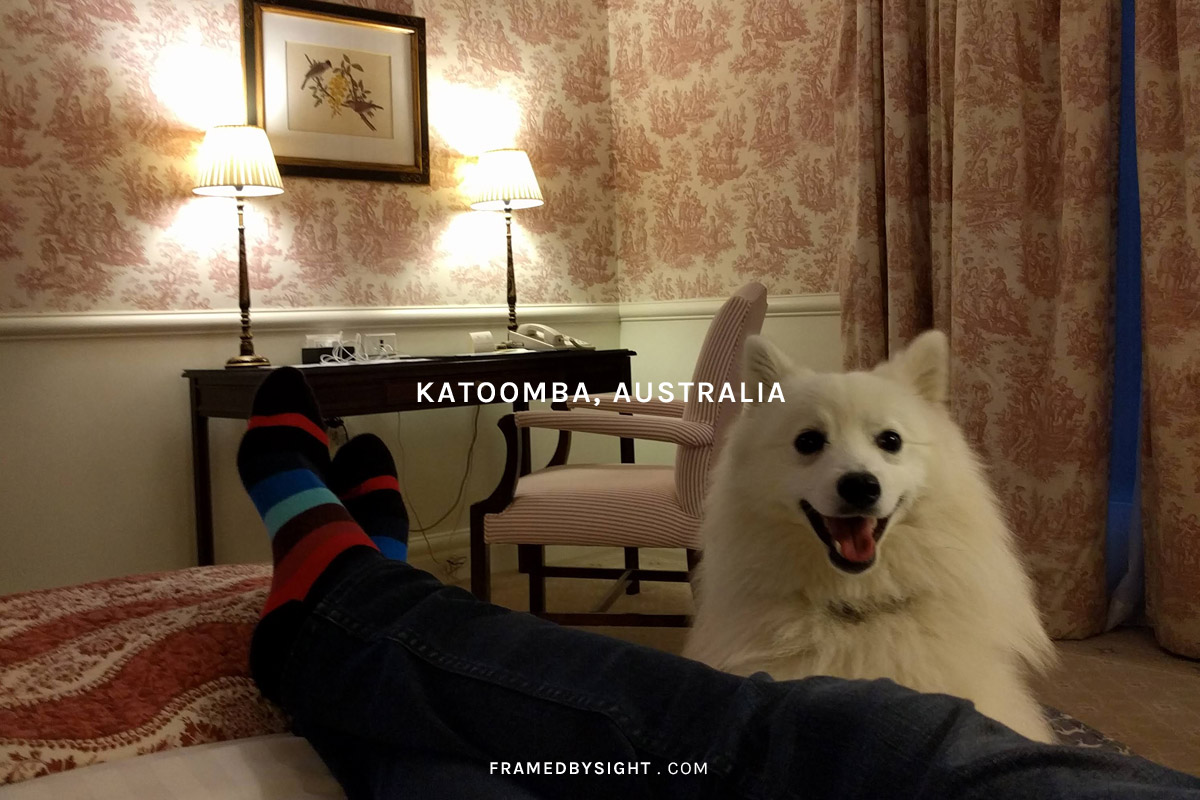 The bed was very relaxing and the room itself was perfect in size for us and our dog during our pet stay weekend. Plus, free Wi-Fi was readily available in the room for up to two devices.
As we had a wet weather stay, it was a little challenging to not be out and about as much as we liked. The hotel does have restrictions as to where you can dine with your pet and unfortunately due to the rain, we ordered room service whilst on the hotel premises, as The Lounge (which includes outdoor pet dining) does not have undercover seating. The hotel did also offer a special in-room dog menu with three options; Beef meatballs and rice, salmon, or chicken and pasta.
For breakfast we opted to go on rotation (between us) to experience Orangery Restaurant, as you can't leave your pet in the room alone and unfortunately, they're not permitted to join you here.
Whilst we would have liked to be all together, we found in-room dining tricky the night before, so separating for an hour or so was completely fine. There's one main seat available in your room positioned next to a desk (and a single couch chair too) but with a pet at bay, comfortably dining together in your room isn't as easy as expected. If you do prefer, you can pre-order breakfast room service the night before, so either breakfast dining option is available for you to choose from.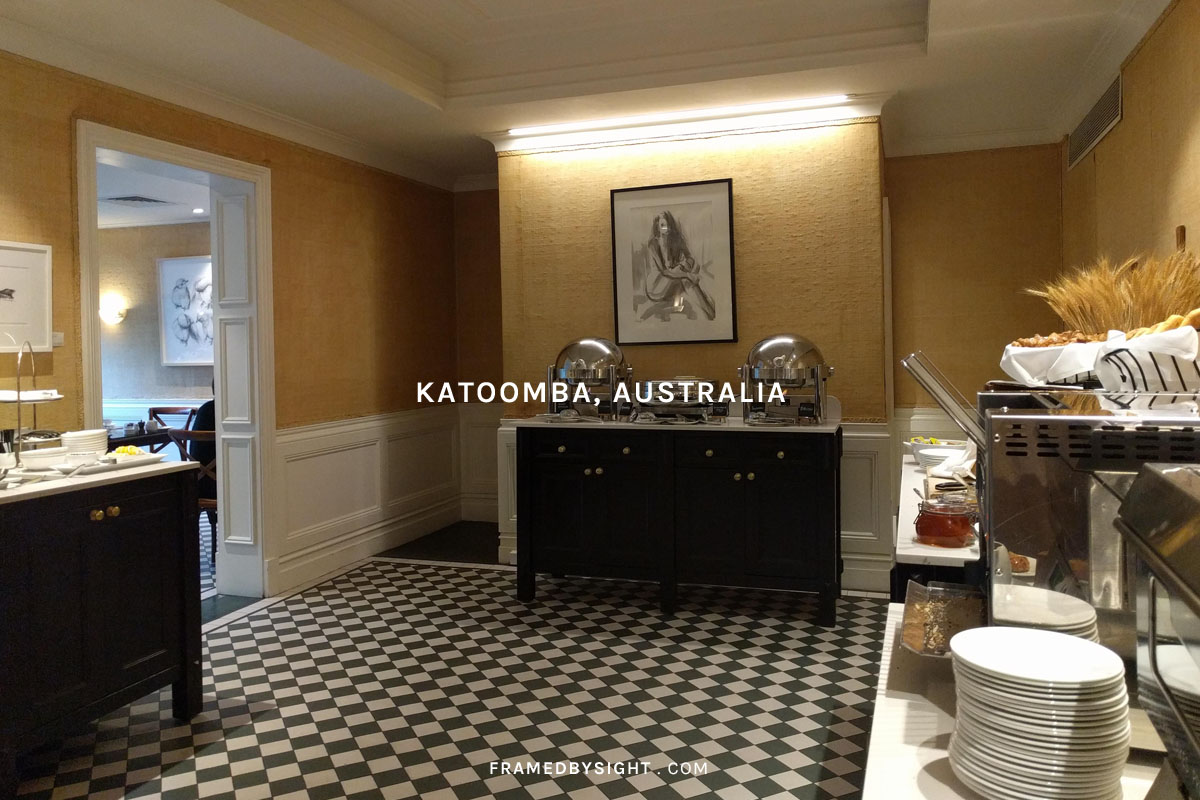 Funnily enough, I really enjoyed buffet breakfast on my own. There was a neat arrangement of hot and cold breakfast options and eggs were available, cooked to your own liking.
The Day Spa aroma relax massage treatment was also such a rejuvenating experience – again, independent of each other as we had our pooch. That said, the hotel can make arrangements for pet-sitting services with prior notice if you prefer (at an additional cost). We were more than happy to do things separately and work around having our dog with us.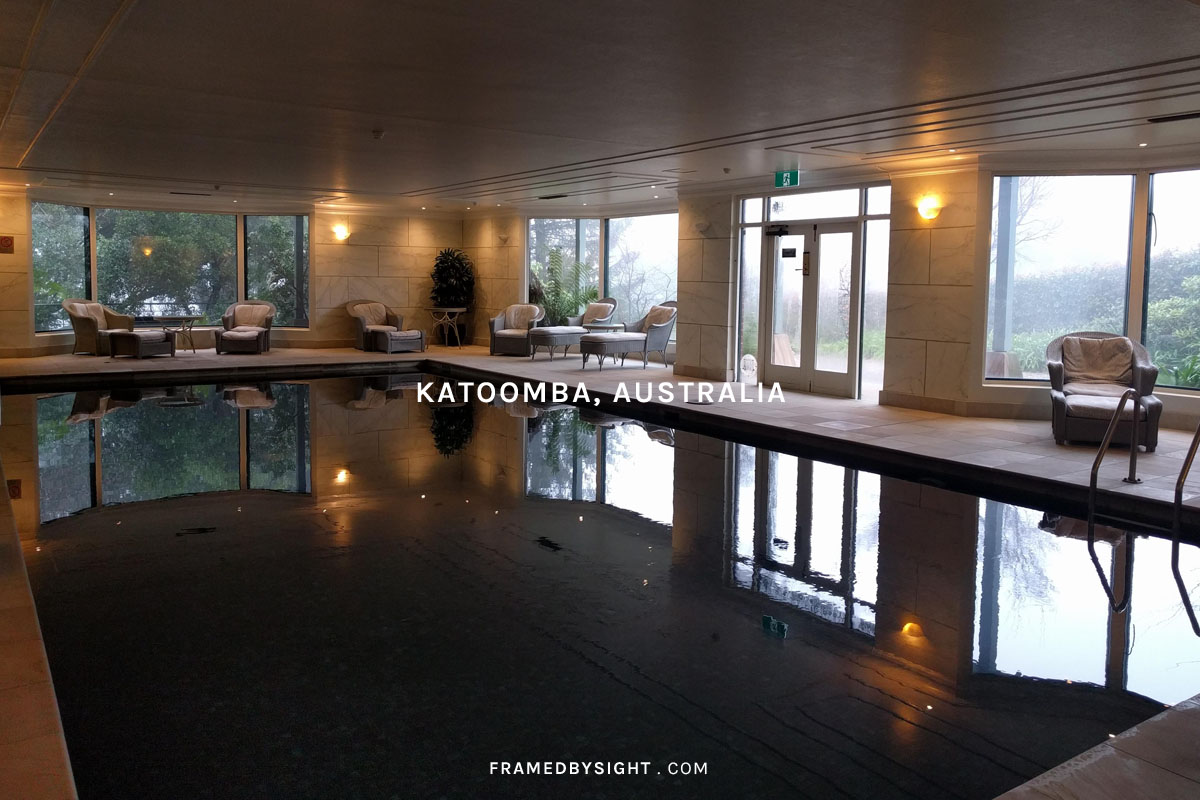 On-site, the hotel has both an indoor and outdoor pool which you must try. As we had a cold and rainy weekend, we did only use the indoor pool, but the outdoors pool looked very inviting and I'm sure on warm summer days, it would be great to use too.
Lilianfels Resort & Spa is a gorgeous hotel and we had a beautiful pet stay weekend. We'd love to come back again when the weather is sunny with more time to enjoy the outdoors.
Address
5-19 Lilianfels Avenue, Katoomba, New South Wales, Australia 2780
21