Have you been living in your newly built home for just shy of two years? Or wondering what type of warranty you have remaining after your house build? Well, you're still covered by Eden Brae's two year minor defects builders warranty (from settlement date).
To your benefit, don't ignore this opportunity to contact your Eden Brae Homes Maintenance Supervisor before you surpass the two-year mark. Add this to your Google calendar or a phone reminder entry to ensure you make contact at least 22-months from your original settlement date. Take note, Eden Brae Homes do not remind you of this – it's up to you to contact them.
This warranty covers you for the following:
Cracking that opens at least 1mm wide
Handles
Bowing doors
Damaged tiles
And any other minor defects
To make it simple for your Maintenance Supervisor, grab yourself an old credit card and take a weekend to look over all the nooks and crannies of your home and take photos. You've paid quite a lot of money for your home, so if you want to make use of fixing anything outstanding under the existing warranty available with your builder, now is the time.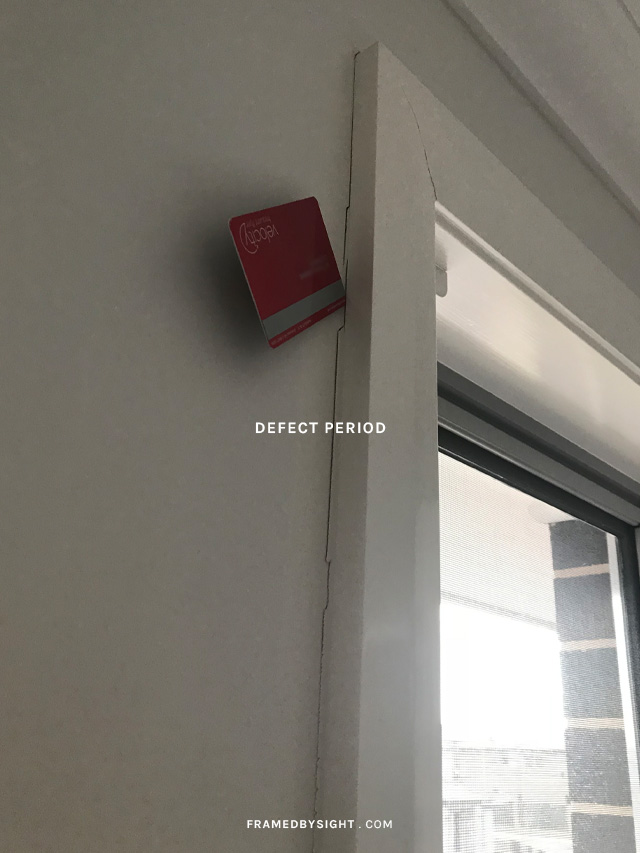 You must be able to insert a credit card into cracks to be deemed defective. Anything smaller, is considered within tolerance and will not be fixed.  Having lived in our home now for the last two years, we did see small cracks appear – it's all part of the building process. So if this happens to you, don't be alarmed.  If there are major issues which concern you, don't hesitate to contact your Maintenance Supervisor at anytime during the initial two years of your warranty period.
For us, 75 defective items later, we've just lodged our review with supporting photos outlining items we would like reviewed and repaired. This does not come at a cost to us and if required, Eden Brae Homes will schedule an inspection to review these defects in detail.
The majority of our defects included:
Settlement cracks in joins around the window, grout lines, skirting and cornices
A handful of settlement cracks in the walls and around the eaves
We also had two creaking issues under our carpeted staircase and in an upstairs area of our bedroom floor
Beyond Eden Brae's two year minor defects warranty period, if you reside in NSW, a six year statutory warranty period applies in the case of "major defects" only. Essentially, the building must be uninhabitable or under threat of collapse to be deemed a "major defect".
A two year statutory warranty applies for all other defects. Search NSW Government Fair Trading for the most up to date regulations.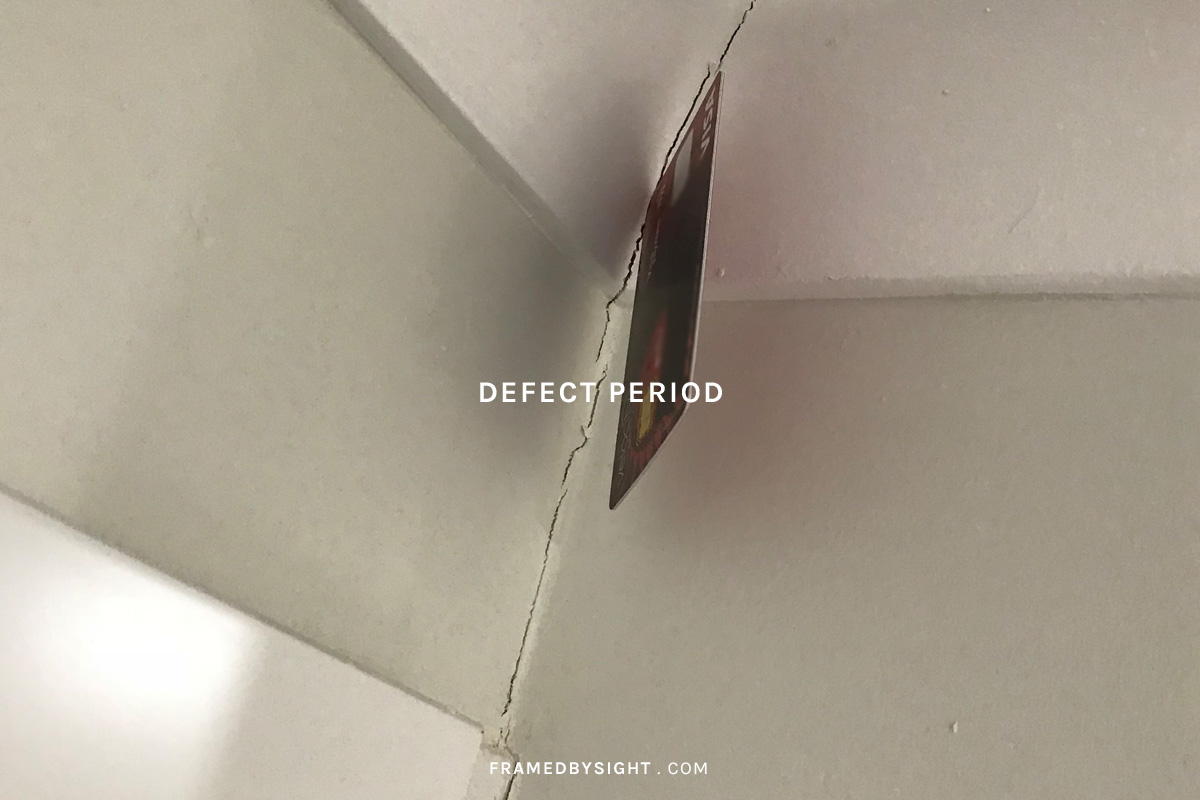 4