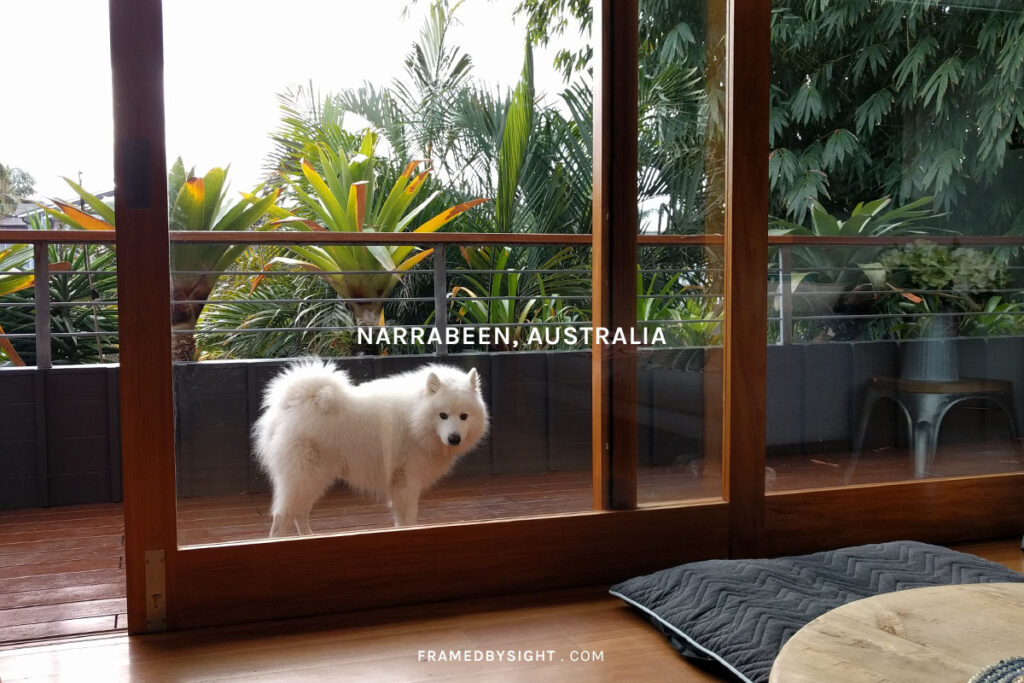 Whilst visiting friends in the area for a few days, we found a lovely, modern, one-bedroom Airbnb accommodation in the local suburb of Narrabeen. And wow, what a great find – it was just like the photos. Located in a quiet cul-de-sac, with ample off street parking available, we were quite happy with the affordable accommodation, with the added bonus of being walking distance to the beach.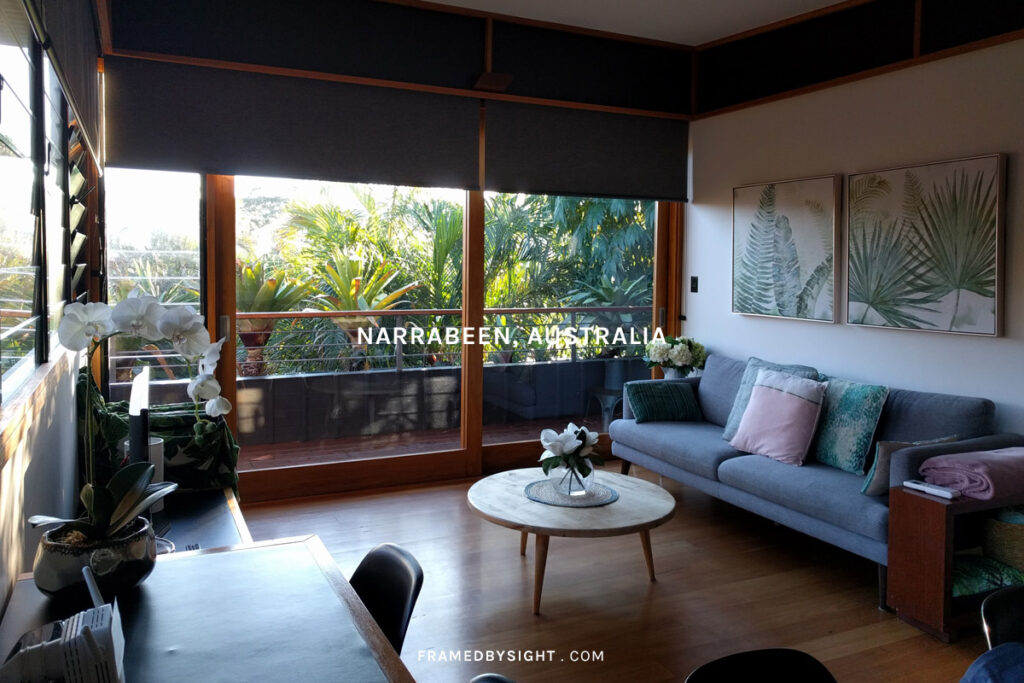 The owners live on-site in a separate residence from this accommodation – the one-bedder is actually situated on top of their freestanding garage. So whilst the owners are near, you do feel like you're staying in your own place without them being too close. That said, we didn't notice or hear any noise when they opened the garage.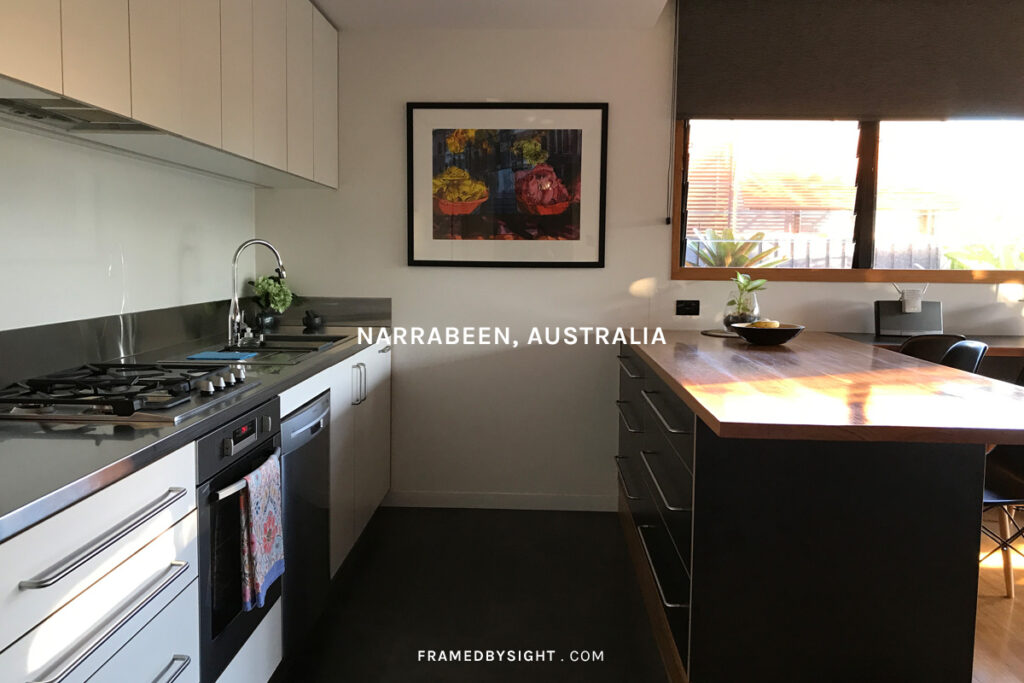 About the place itself, what can I say… The room was immaculately clean when we arrived, nothing to fault. The full-sized kitchen has all that you require, and is quite surprising in terms of functionality and space, including a great little espresso machine and a large fridge too.
Expect all the mod-cons such as a smart TV, access to Netflix, air-conditioning, free Wi-Fi and more.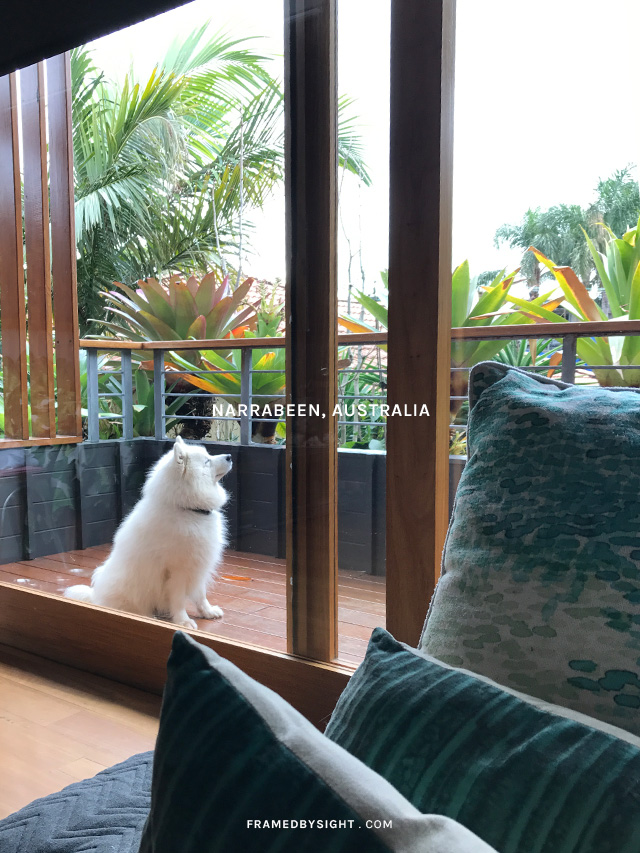 And if you have your pooch with you, there's also a roomy balcony, accessible from both the main living room and bedroom, which helps your dog have a little stretch every now and then. Our boy is 6-years old, so he doesn't have the energy that he use to, and this balcony worked a treat.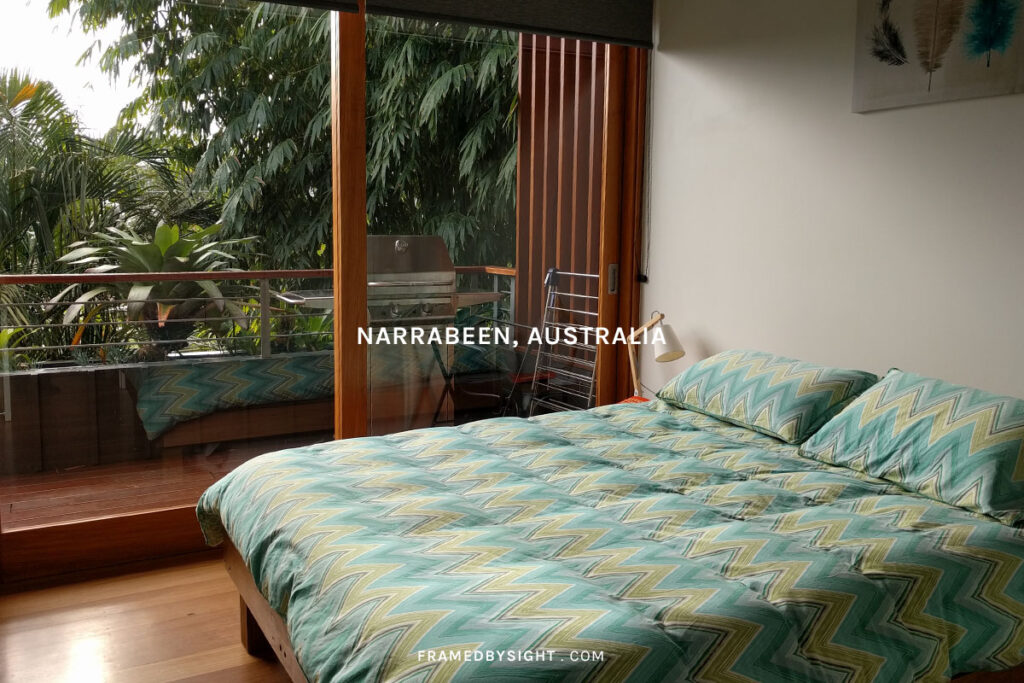 The bedroom has large glass sliding doors opening to the existing balcony, with blackout blinds to prevent the bright natural lighting early morning. The linen and bedding is oh so relaxing as soon as you hop in… ahh, bliss.
There's also a separate internal laundry which surprised me during this stay – how much they were able to fit into this accommodation above their garage.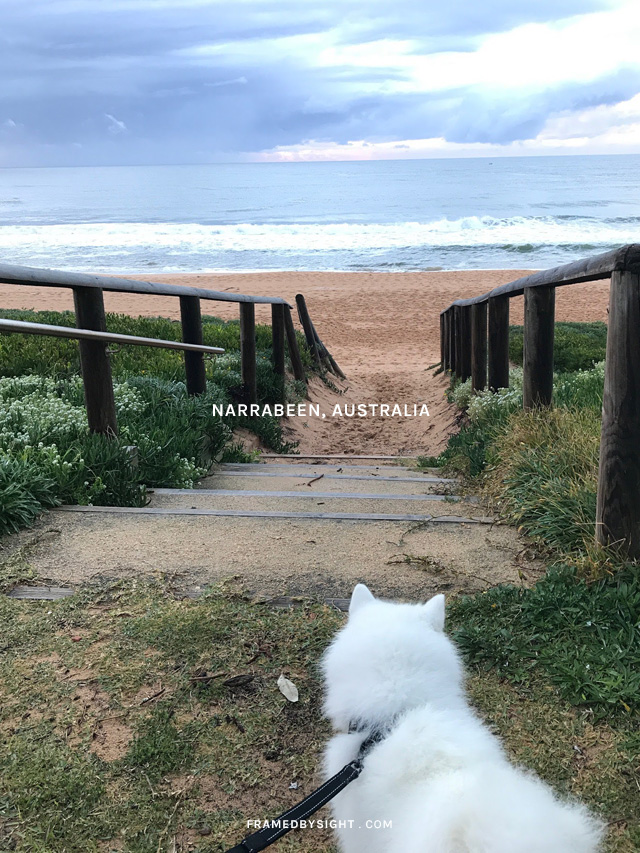 Less than a 5-minute walk to Ocean Street, there's a dog friendly cafe (with seating outdoors) which offers toasts, muesli, sandwiches and baguettes on their menu, in addition to Campos coffee. Unfortunately, the nearby Narrabeen Beach is not dog friendly, however there is nothing stopping you from walking along the path to take in the water views.
Francine (our host) was excellent in communication and always prompt to reply. She also gave great instructions about her property and was easy to get in contact with throughout our stay. I'd highly recommend staying at this dog friendly accommodation in the Narrabeen area. As a side note, to access the room requires you to use quite a few stairs upon entry, so do keep this in mind when booking your stay.
Address
Narrabeen, New South Wales, Australia 2101
7