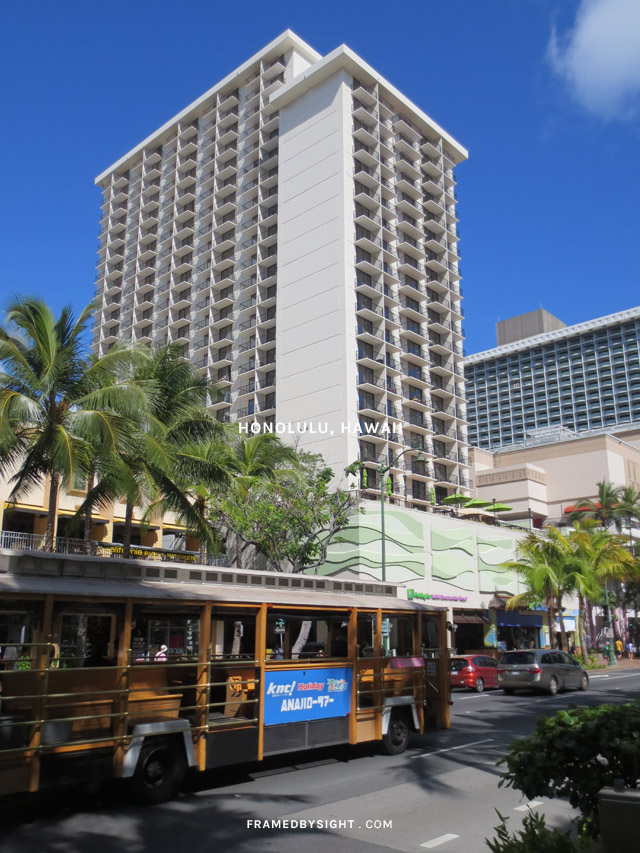 We stopped via Honolulu for three nights to attend a friends' wedding en-route to Canada.  As you know, Honolulu accommodation can become quite pricey when you're on a budget, so after a few good searches I actually booked a great rate directly through the Holiday Inn Resort Waikiki Beachcomber.
Let's face it, if you're only in a city for three nights and restaurants and nightlife is what you're after, then location is very important. The Holiday Inn Resort, Honolulu is located on Kalakaua Avenue. It is right next door to the International Marketplace and very close walking distance to Waikiki Beach (less than a 3-minute walk). To name a few more; Jimmy Buffett Restaurant, Macy's department store (adjoining the hotel entry), the Cheesecake Factory (literally across the road) is all within walking proximity. I'm telling you now, you won't be disappointed by the location of this hotel and you'll have the best of most worlds – eateries, retail shopping and a quick dip in the ocean if you have time.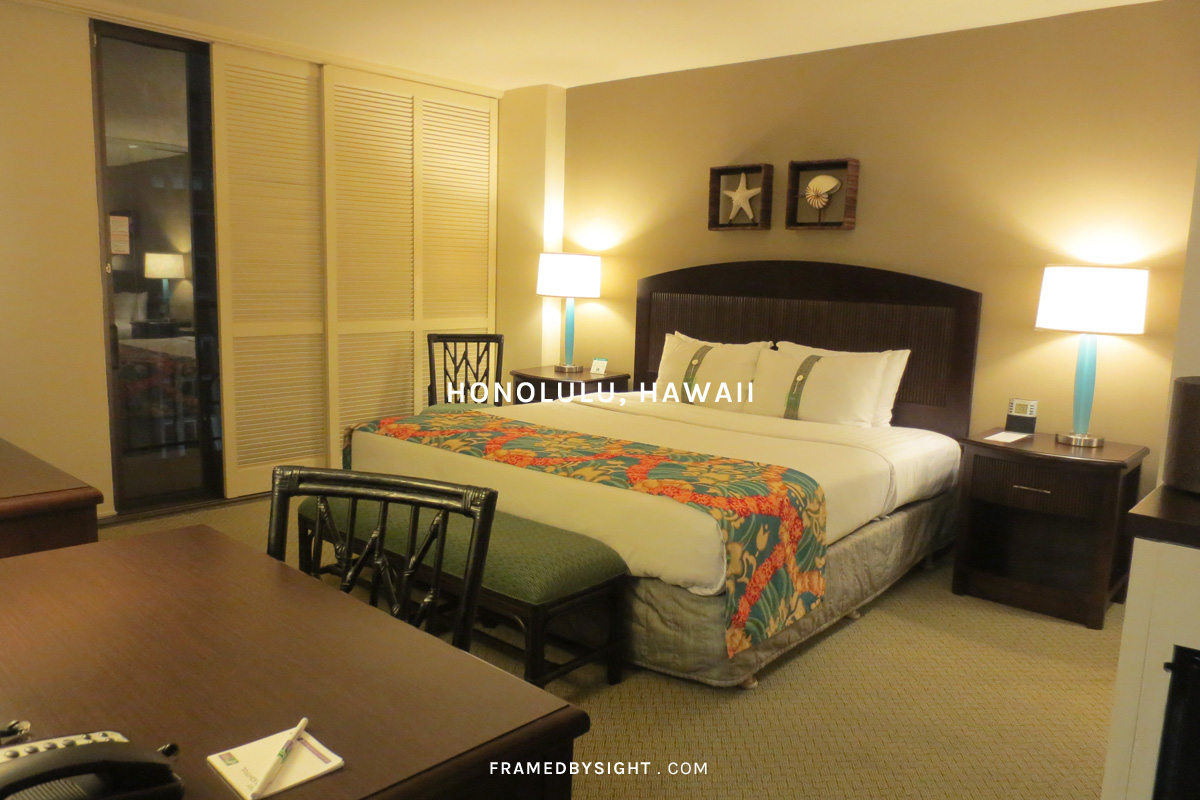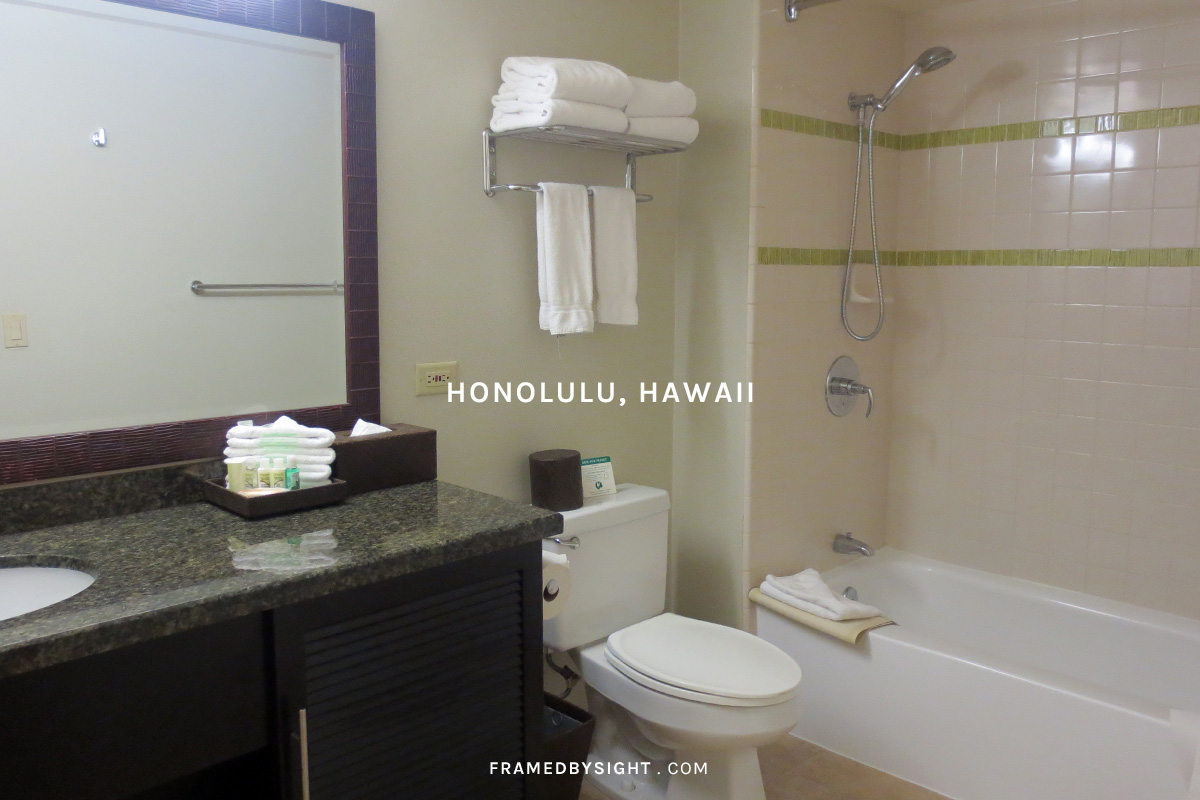 The staff was very friendly and the hotel was clean and had a summer/Hawaiian vibe to it. That said, if you're after 5-star royalty, this isn't the place for you as the furnishings are a little outdated. Overall though, for location and value for money, we were very happy with our stay.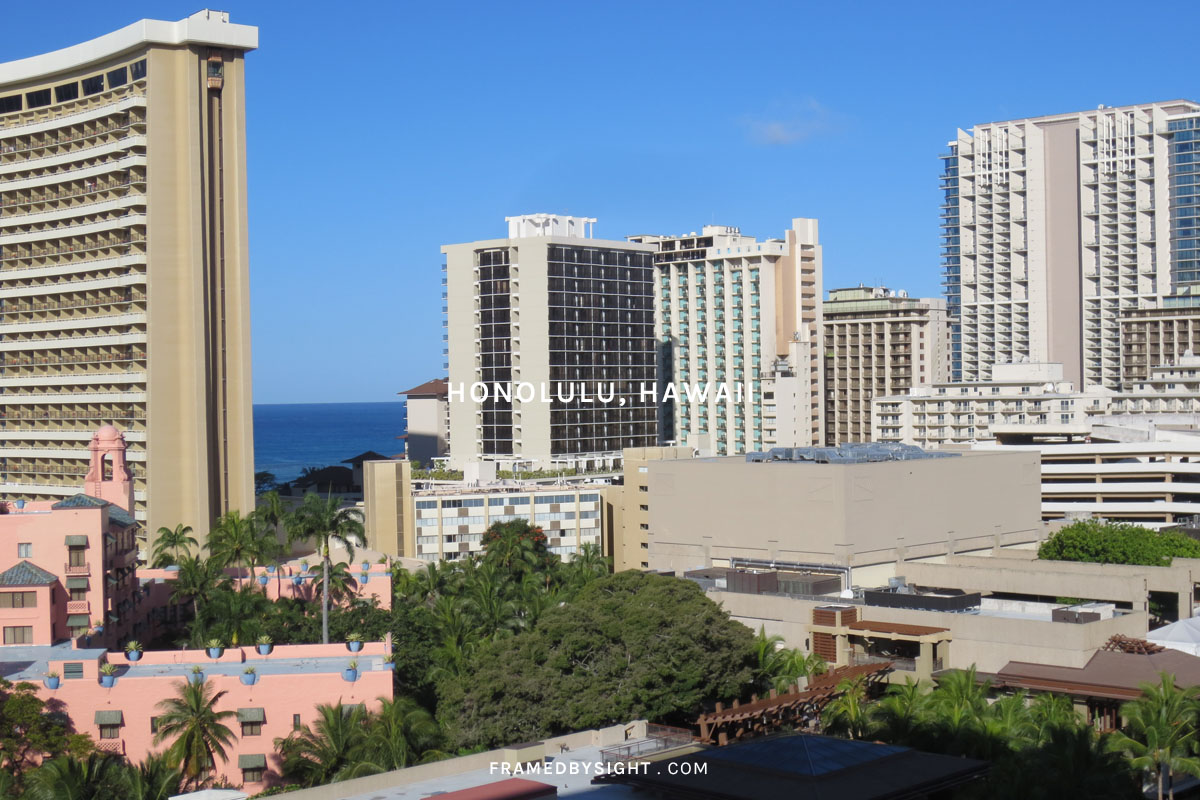 We booked a Partial Ocean View King Room – and you have to laugh, I understand partial, but the view was literally was 1/10th ocean whilst the remainder was hotel buildings. So if the view is very important for you, I'd suggest you upgrade your room type- to atleast an Ocean View Room (not partial).
During our trip, we didn't make use of the hotel facilities as we were catching up with friends however, on-site there is a gym and pool available.
Address
2300 Kalakaua Avenue, Waikiki, Honolulu, HI 96815, USA
4