Lochiel House. The perfect weekend breakfast spot to eat at, in Kurrajong Heights. Open on Saturdays and Sundays from 9am to 11.30am, with lunch and dinner also available from Thursdays through to the weekend. Established for nearly 200-years, Lochiel House is well-worth the visit when you're in the Hawkesbury region; its relaxing atmosphere, timeless interiors and warm hospitality – what's not to love.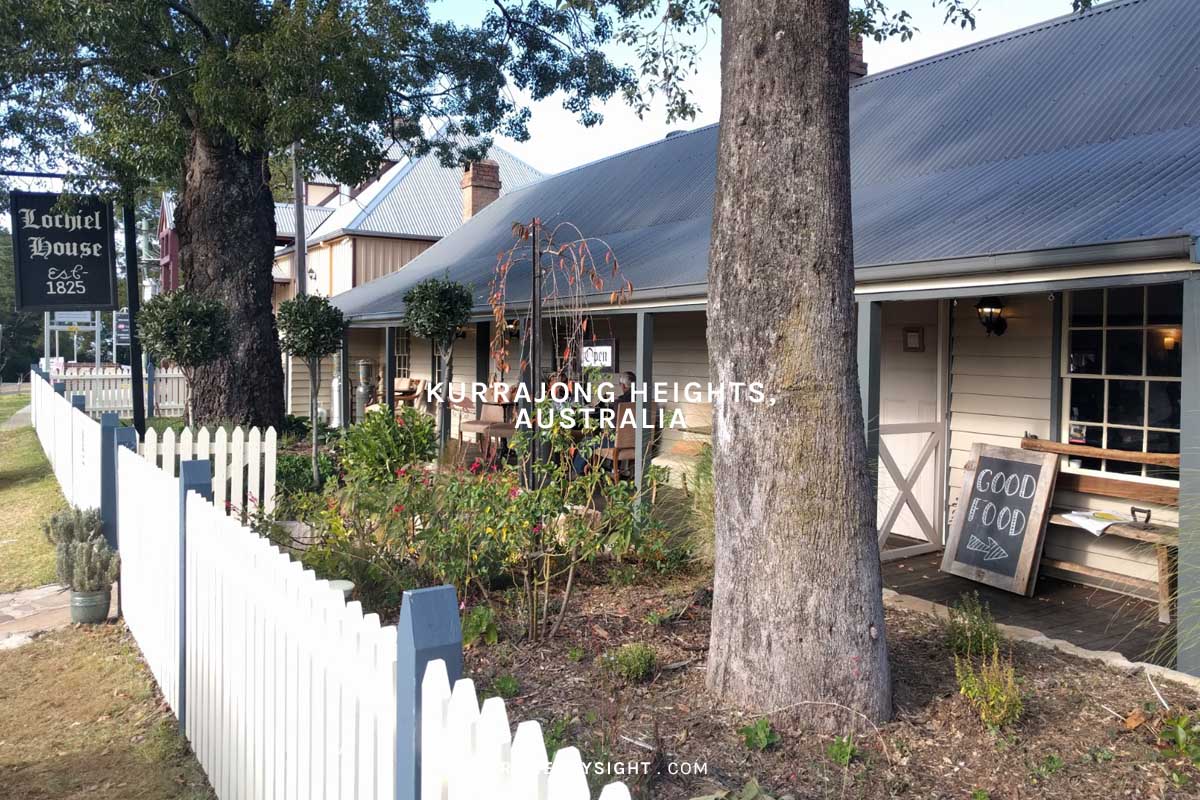 Located on Bells Line of Road and an easy 30-minute drive from Sydney's north-west, follow the winding roads and you'll find parking available right in front.
Do plan ahead and make a reservation in advance so you have the choice of indoor dining by the fireplace, outdoor dining on the front patio, or alternatively at the rear courtyard. There were a few dogs seated in the outdoor courtyard area, so it looks like Lochiel House is a pet friendly venue too!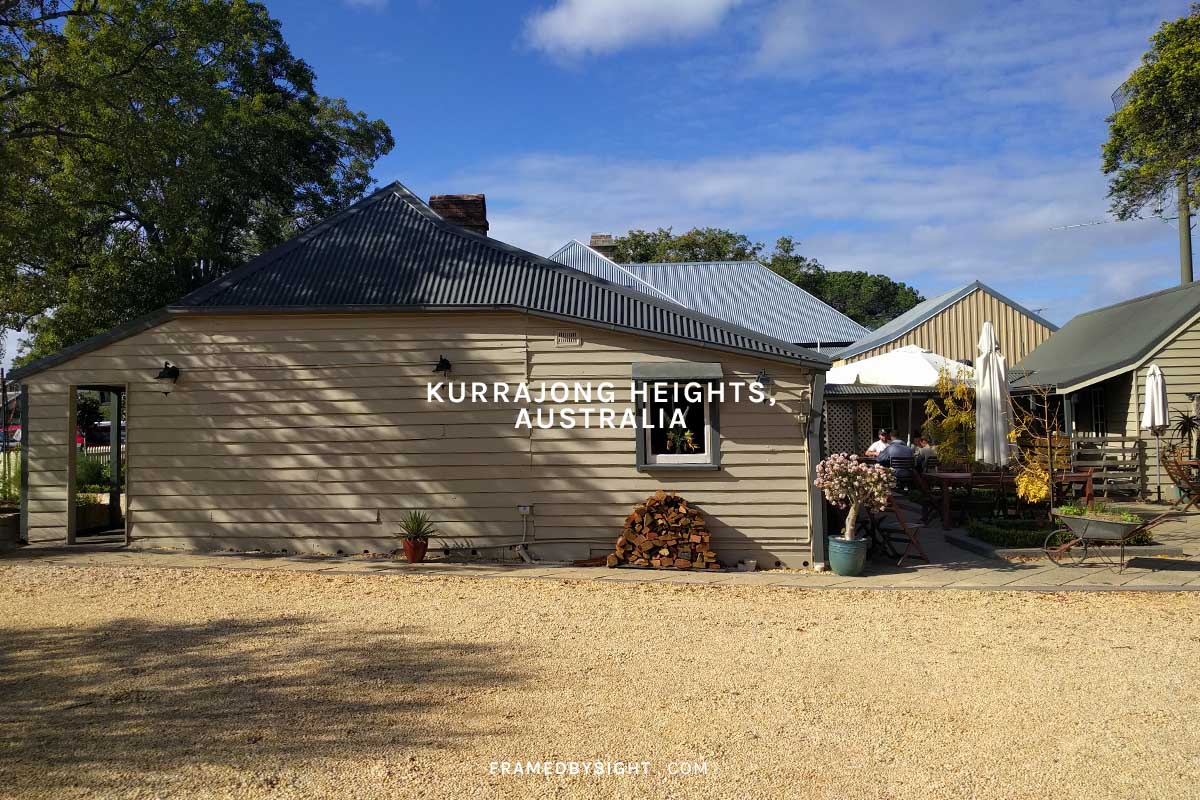 On arrival, we were seated inside the restaurant and immediately you notice the smell of burning wood and that sound of crackling fire – a toasty winter feeling on a cold frosty morning.
Jazz, 60s and 70s music plays overhead; old school blues and a bit of something instrumental with guitars. A relaxing breakfast atmosphere and time to unwind with 'cool tunes' during your stay.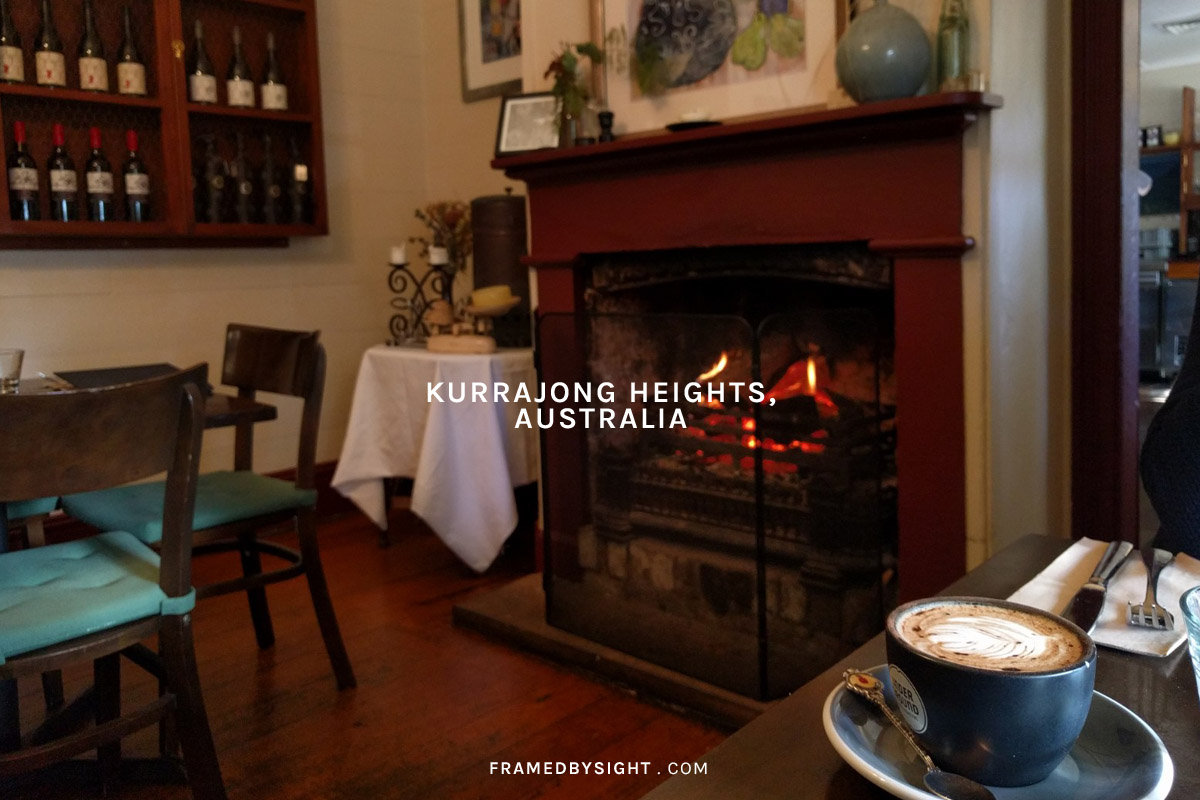 Boasting country and rustic charm, Lochiel House showcases locally grown and sourced fresh produce, so their menu does not disappoint. Breakfast is a big thumbs up; large portions and packed full of flavour.
I'd recommend the Royal Breakfast (AU$22); fried truffled eggs accompanied by a potato-stacked rosti, smoked bacon, sauteed spinach, and freshly-made baked beans – need I say more?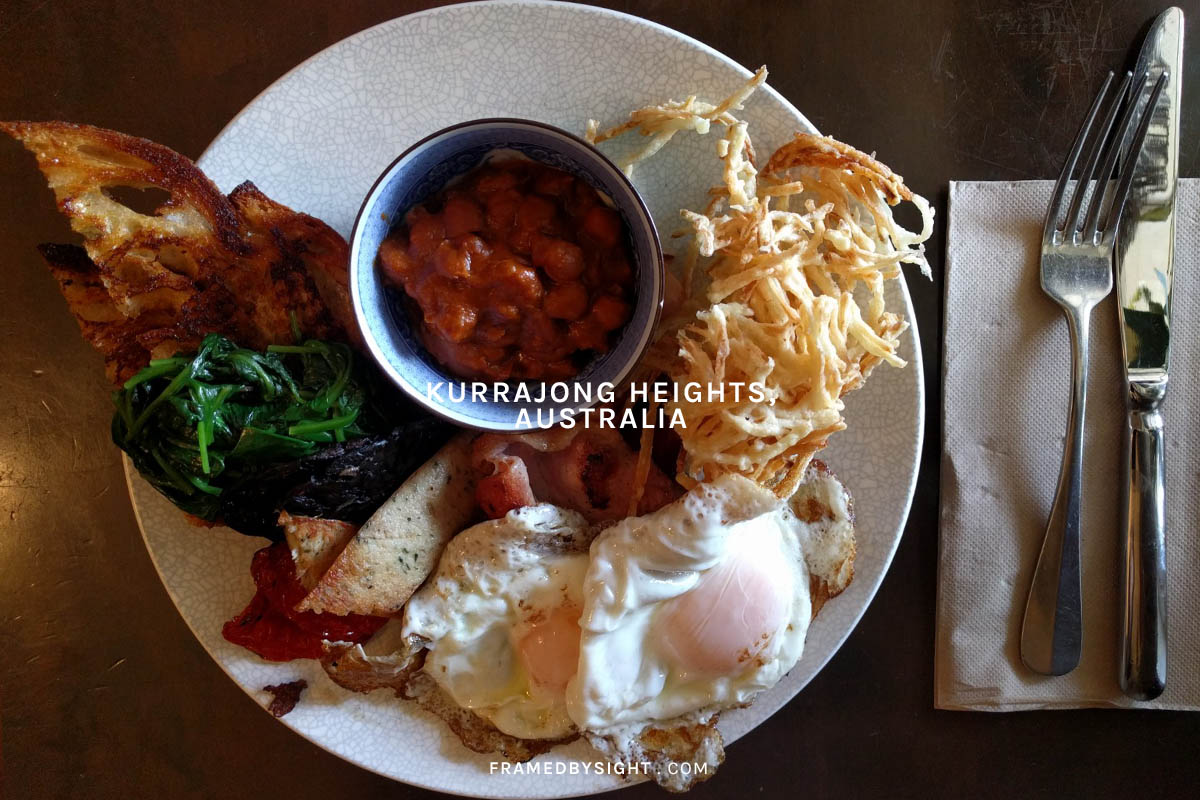 Or for something a little lighter, you could try the Potato Benedict (AU$19); potato-stacked rosti, smoked salmon, poached eggs, sauteed spinach & hollandaise sauce.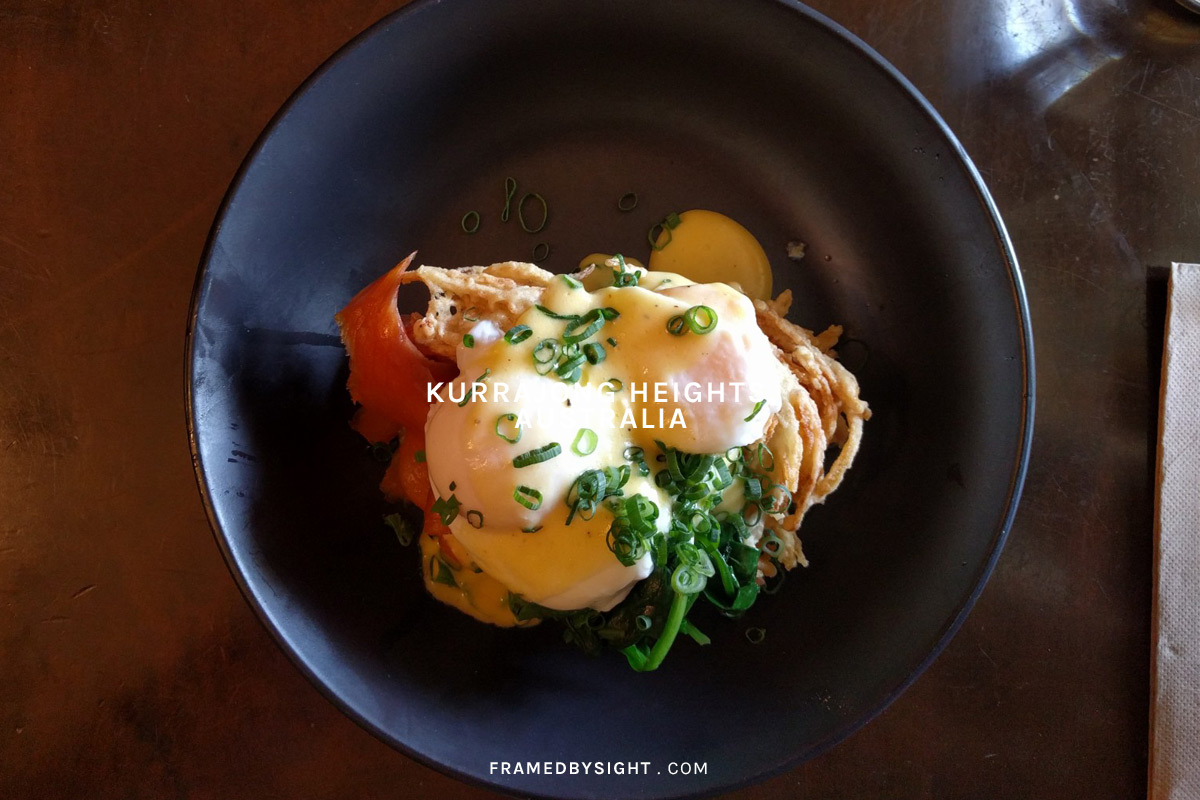 There are other items available on the menu; Avocado on Toast, Bacon & Eggs, Pancakes, Granola, plus a few more.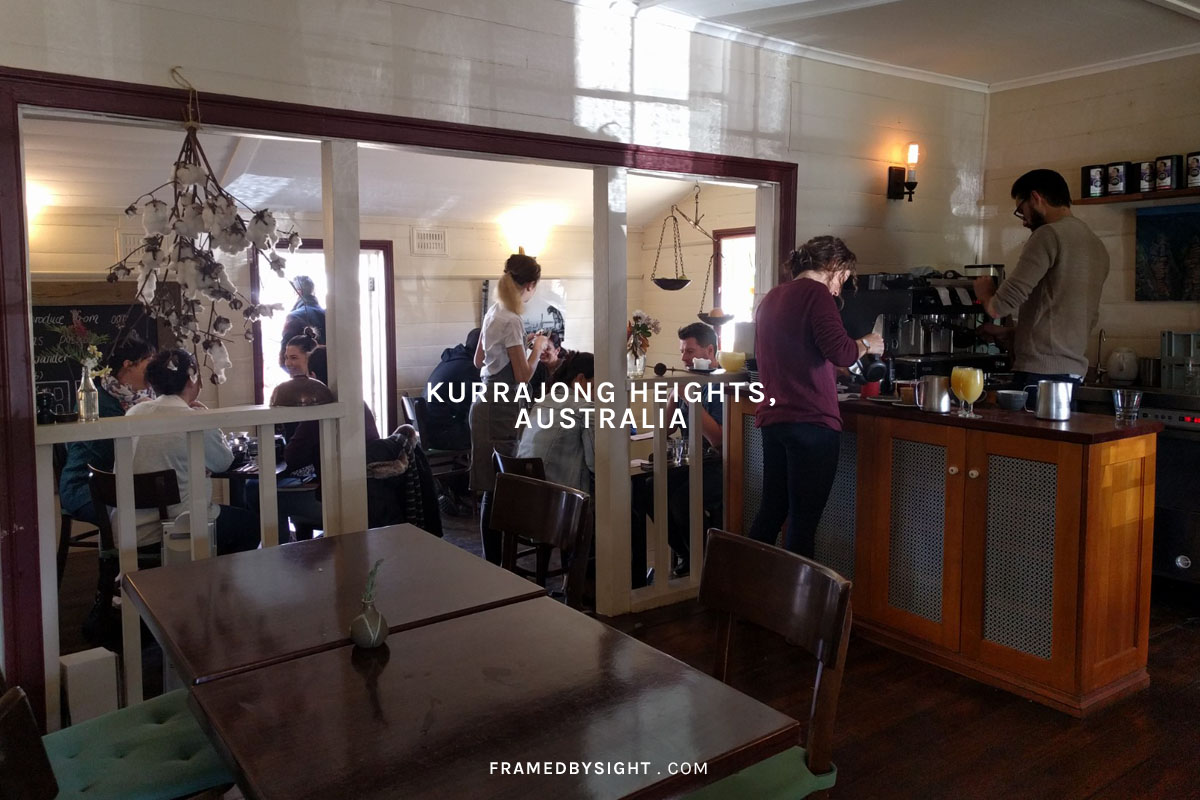 And whilst the wait time was approximately 30-minutes for meal preparation, with the perfect coffee in hand and in good company, you won't be disappointed.
Lochiel House we'll be back again.
Address
1259 Bells Line of Road, Kurrajong Heights, New South Wales, Australia 2758
8