Looking for pet friendly accommodation or a Sydney hotel which allows a dog-stay? Recently I stayed at the Marriott Pier One Sydney Harbour and oh.em.g, I had so much fun with my pooch.
Located on the waters' edge of Walsh Bay, with an epic backdrop of the Sydney Harbour Bridge, Marriott Pier One Sydney Harbour is on the fringe of Sydney's hustle and bustle, yet only a 15-minute walk to both Circular Quay and The Rocks. With a heritage feel and a pinch of 'modern', this hotel also maintains its historic charm. I've stayed at pet friendly Airbnbs before, but this was my first to stay in a hotel which permitted dogs, let alone a Marriott hotel-chain. WTH. Big shout out to you Marriott Pier One Sydney Harbour, because it was the best pooch stay ever.
We found metred street parking right out the front of the hotel. On weekends between 8am – 10pm it's charged at AU$3.70 p/h, or alternatively, hotel Valet Parking is charged at a daily rate of AU$55. So depending on what time you arrive, street parking could be the better option?
Check-in was seamless, however there wasn't much signage about to highlight that this was a pet friendly hotel. I must admit I'm bias because we own a dog, but that said I'm not too sure how other guests felt knowing our dog was roaming the hotel foyer on a lead?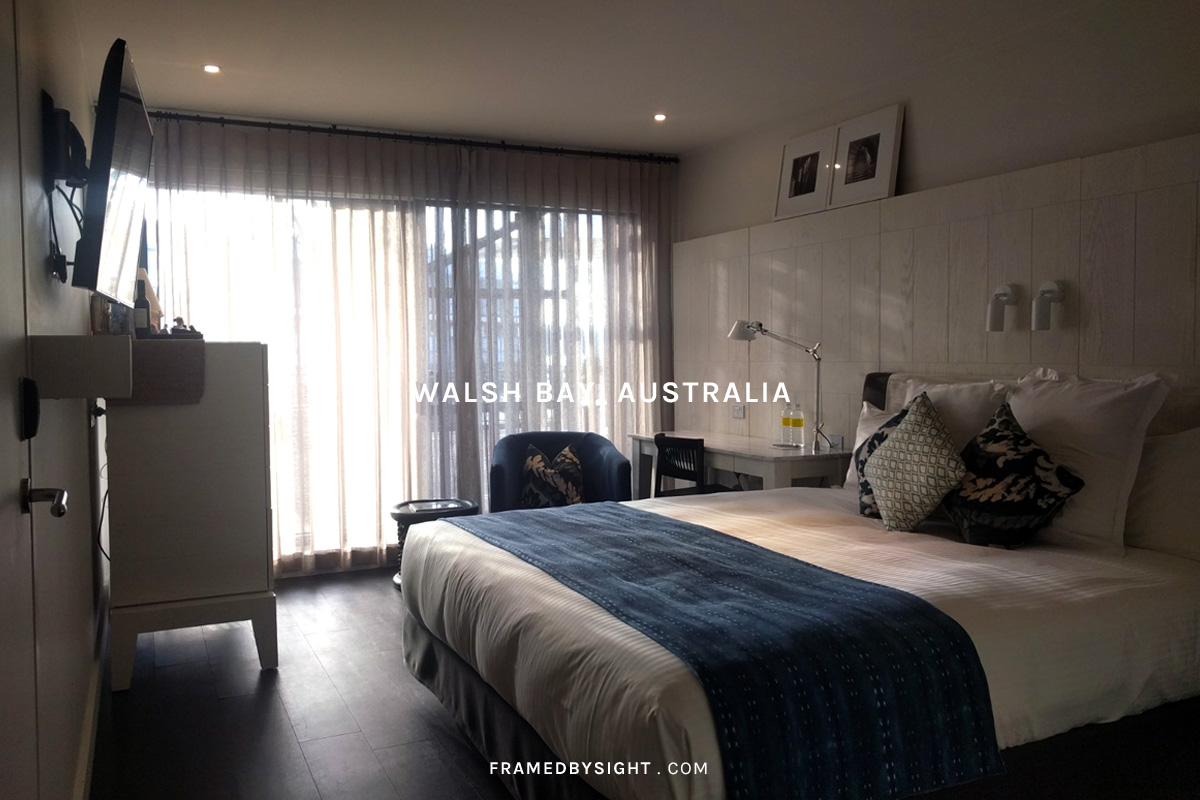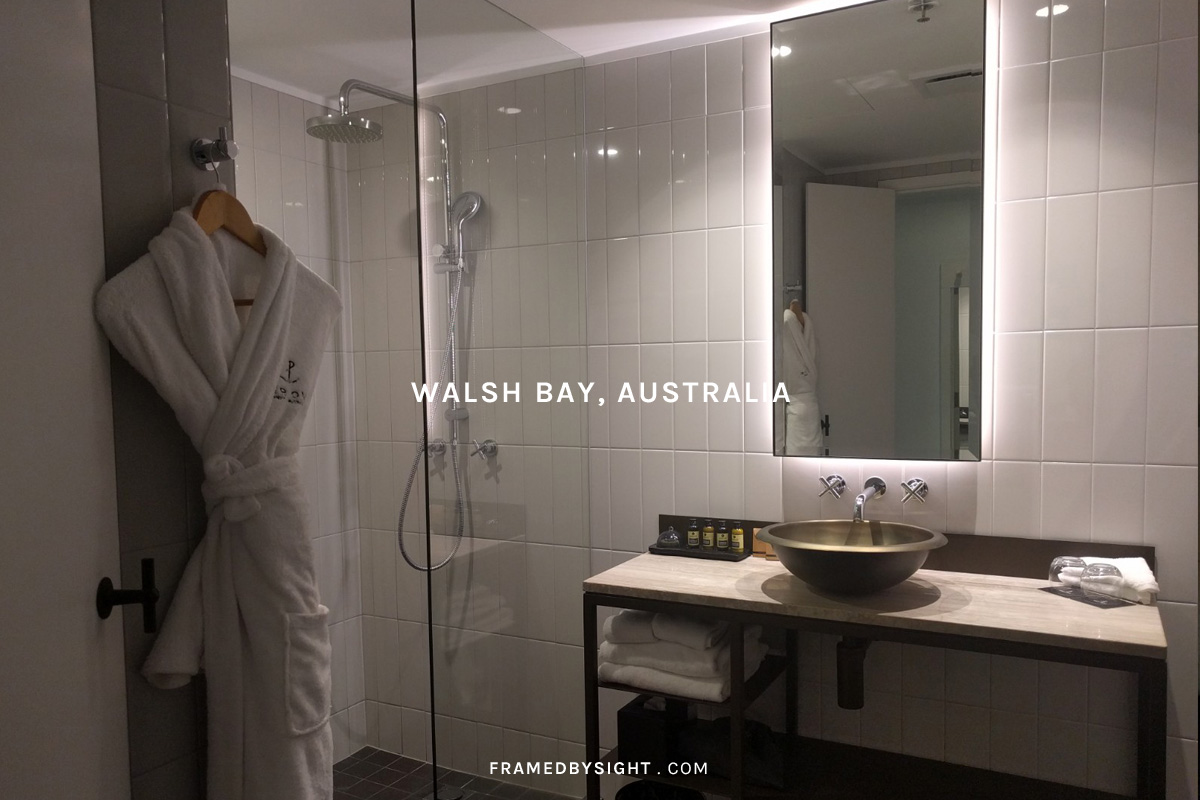 Our room was located on the ground floor, a Waterside King Room. At first, I felt a little strange walking via the restaurant with my dog to access our room, however once inside, it was quite easy to take our dog via the sliding door (my husband was with me) whilst I walked in a round-about way to meet them on the other side as you could only lock the sliding door from inside the room. My only suggestion would be to make the hotel room sliding door have dual entry and exit options – I know this is not an easy ask, just a suggestion. The bed was comfy and relaxing, not too hard, just like my bed at home. The TV worked fine, there was a stocked minibar (pay on consumption) and we didn't hear much noise other than the random toot from a boat every now and then. I was also surprised the bathroom was quite large too, with double door entry and room to comfortably walk around in.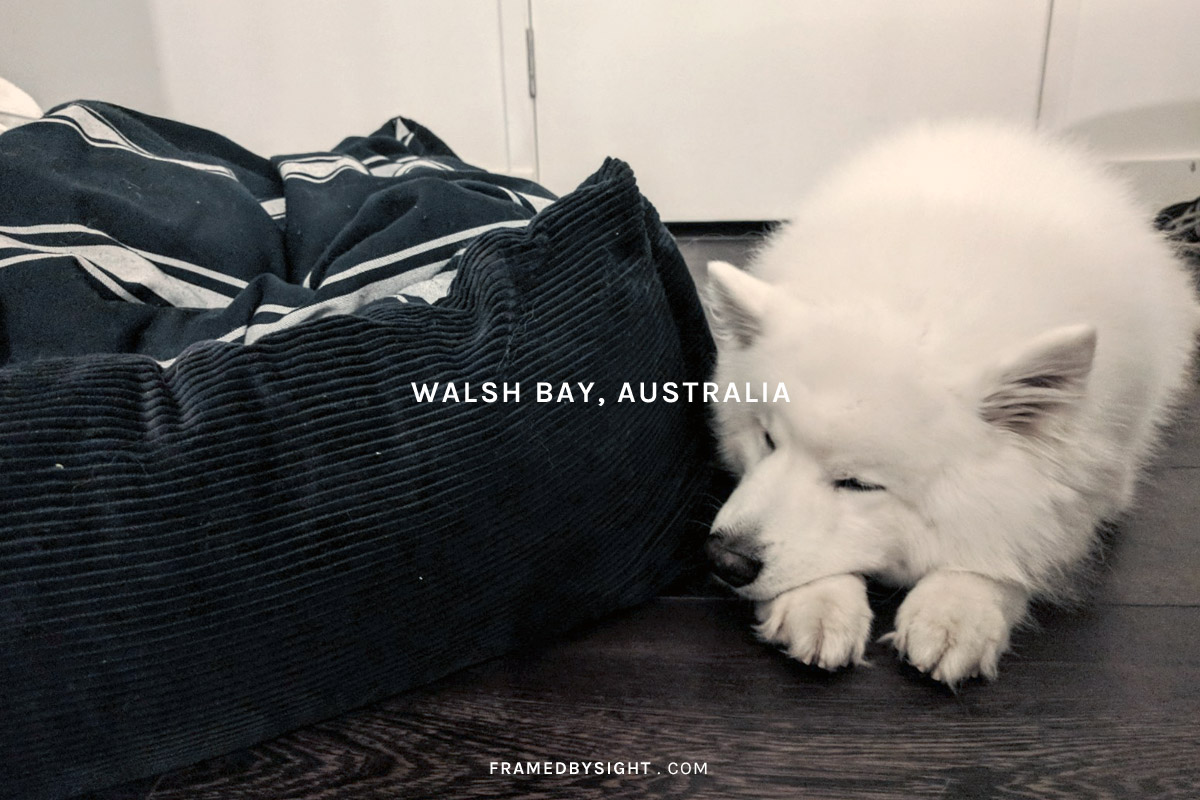 There was a dog bed provided by the hotel in the corner (still with laundry tags attached, so it must've just been washed) and the overall room size was spacious enough for two people and our medium-sized dog. I must admit, he didn't want to sleep on the dog bed, but I'm sure he knew what it was!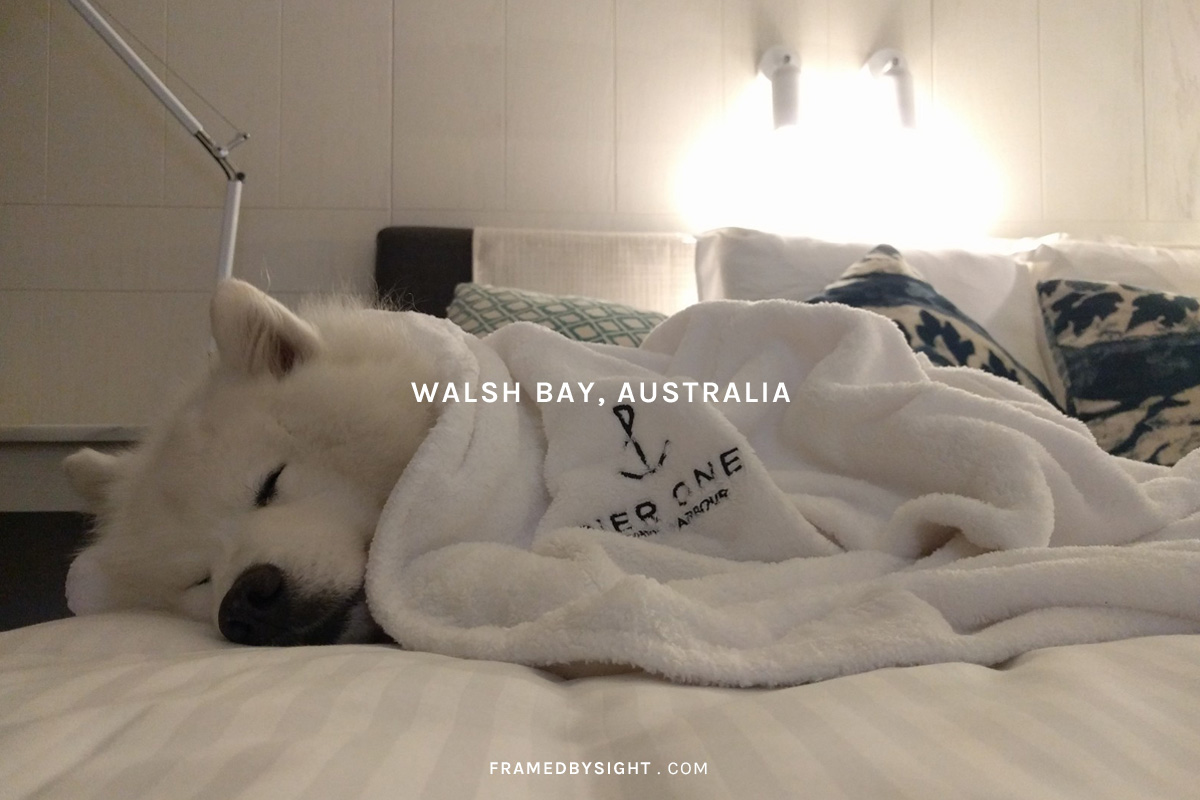 As a mature-aged dog, our boy doesn't run about much, so it was enough space to have him with us. Rather than taking to his own bed, he took to ours – but how could I resist?! He looked so warm and snuggly and at peace on the soft bed covers.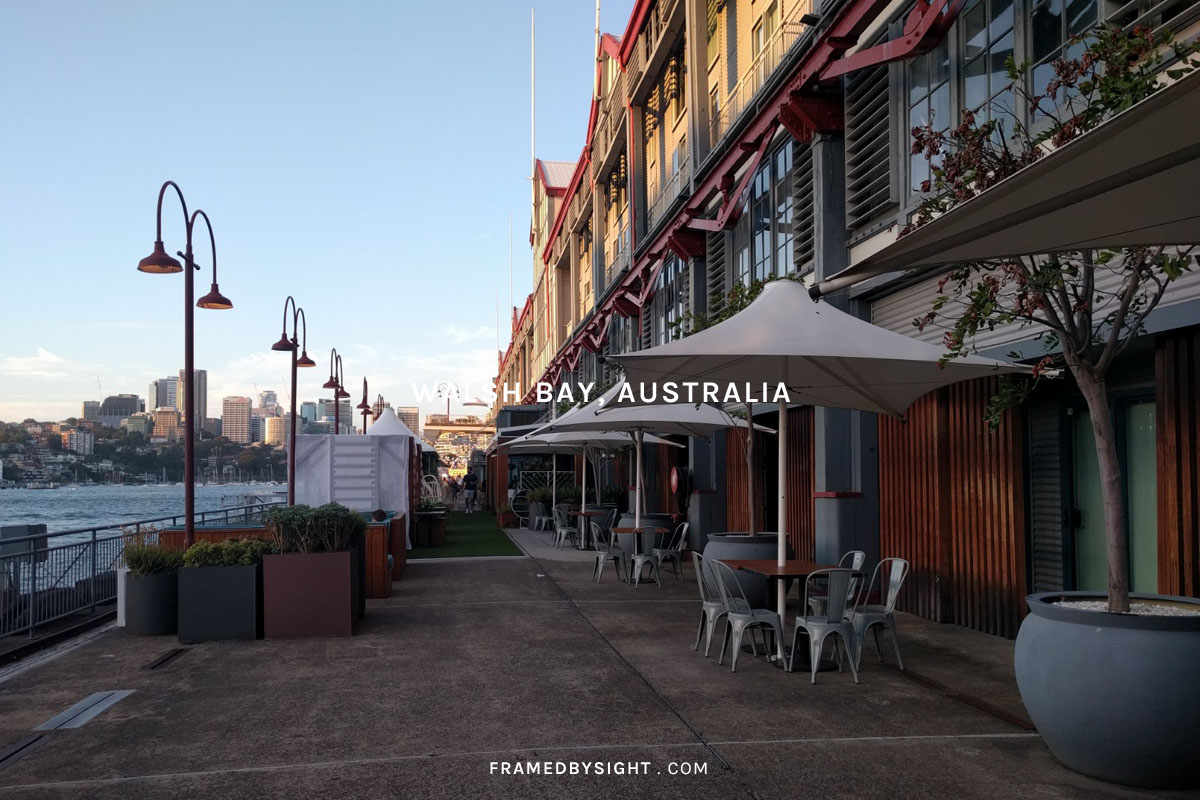 The sliding door provided excellent street access and adjoined the pier walkway through to the street. There was also a small dining table and chairs located right in front of our room.
In the evening, we ordered Fratelli Fresh for pick-up which was less than a 5-minute walk away (they don't permit dogs to dine in unfortunately) – so we brought it back to the outdoors dining area outside our room. There's also an IGA supermarket and the Walsh Bar Wine Cellar within close proximity to Fratelli Fresh. Sitting outside our hotel room was quite relaxing; the sun setting in-front of us, our dog having his own dinner by our side and just taking time out in a quiet part of town. We did bring our dog's own bowls and treats, but the hotel did also provide a dog bowl in the room during our stay.
The hotel is actually in a great spot – the water view, the calmness, the normalcy of being in the heart of Sydney's city yet away from the immediate chaos of tall buildings and busy skylines. There are plenty of places to walk your dog, surrounded by other like-minded people and their own dogs near by. It felt like suburbia life, with the Sydney Harbour Bridge in full view at every angle. There's also the dog friendly on-leash dog park, Hickson Road Reserve, no more than a 400m walk away from the Marriott Pier One Sydney Harbour. I never really thought I'd bring my dog to this area, but boy, was I happy to do so.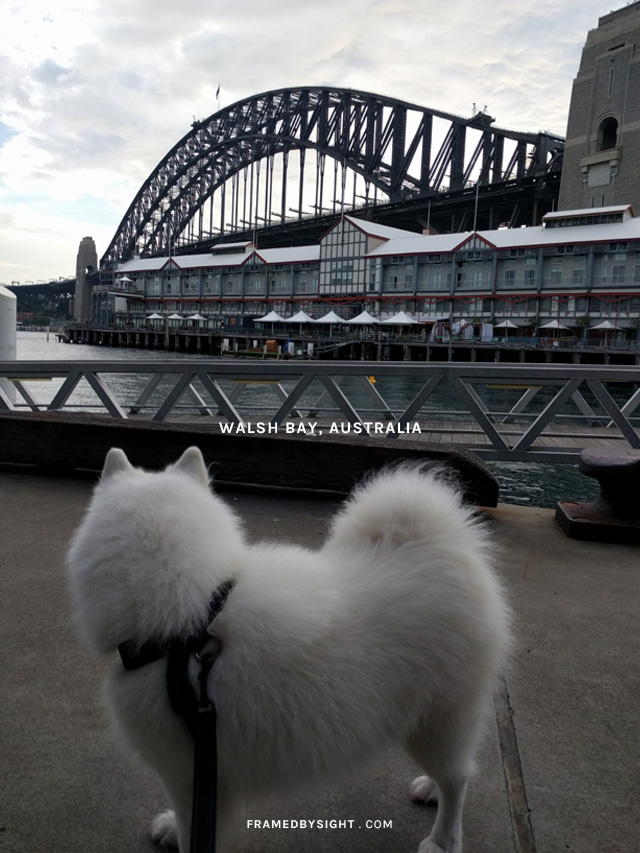 The next morning we woke, not to any specific noise but to the smell of breakfast being prepared in the restaurant. It was wafting through the hallway and into our hotel room and subliminally calling on us to wake. The joy of bringing our dog to breakfast, let alone overlooking the waters of Walsh Bay. We were seated in the outdoors area of the hotel's Gantry Restaurant & Bar and opted for full buffet breakfast charged at AU$38pp.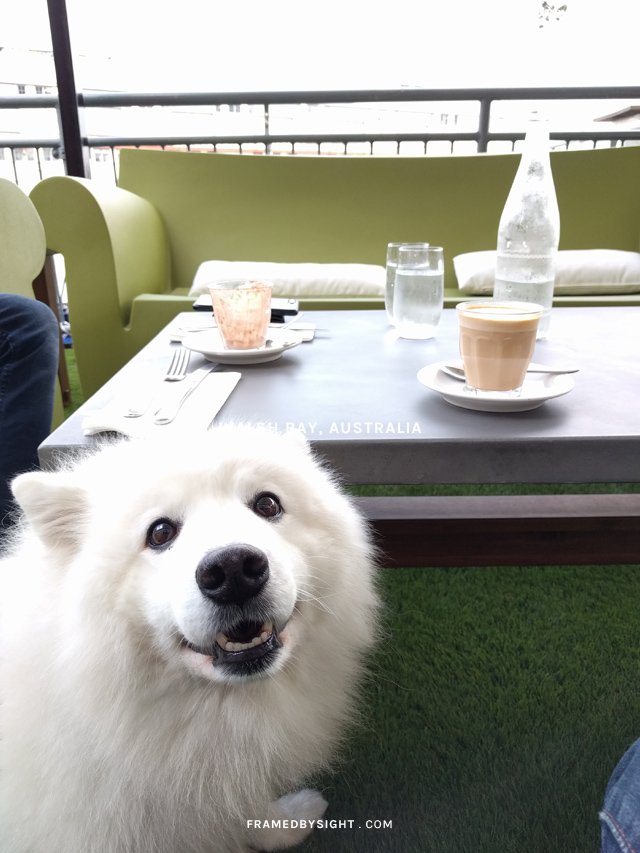 It was well prepared and very fresh; crispy bacon, eggs of your choice, cereals, fresh fruit in a glassed-jar, breads, pastries and more.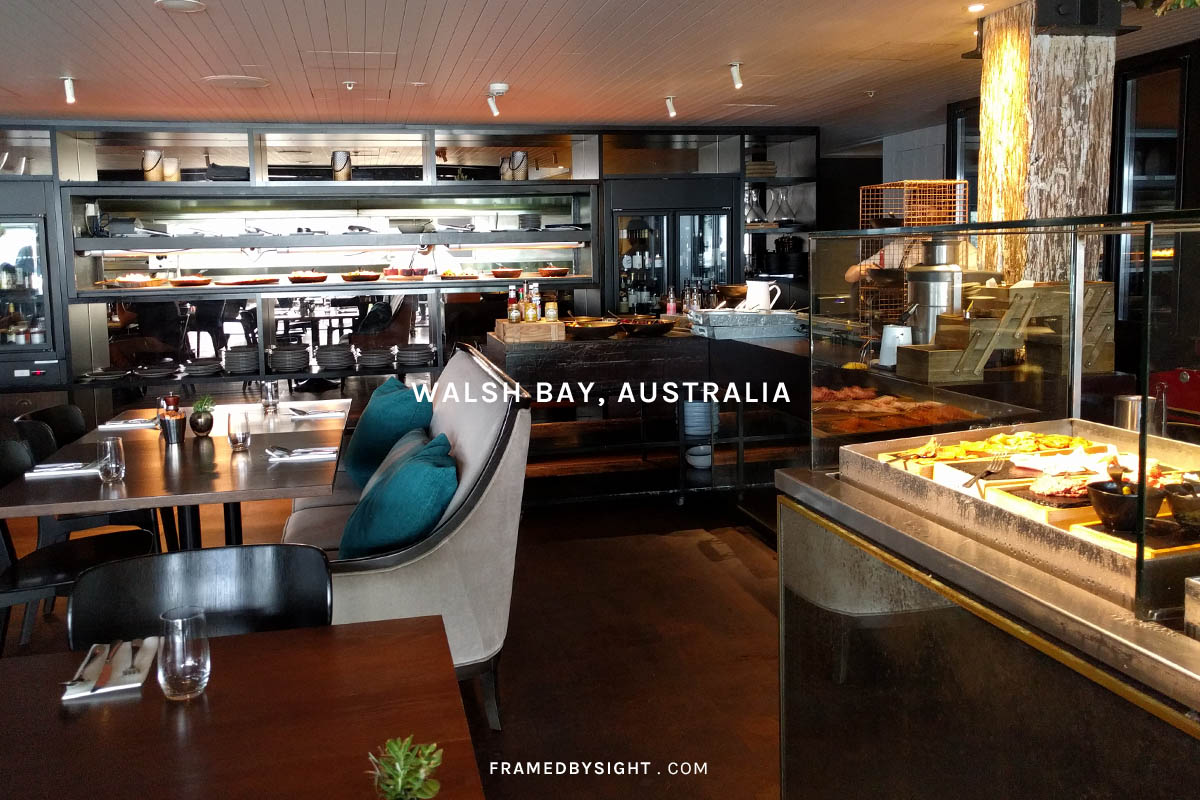 Later during the day, we realised other hotel room guests had their dogs with them too. It was refreshing to know we weren't the only ones staying here with our pooch – quite fun actually to have us all seated within the restaurant outdoor area, enjoying the water views.
If you're looking for a great Sydney city hotel to bring your dog and enjoy a weekend out, do check out the Marriott Pier One Sydney Harbour – I would definitely stay here again.
Address
11 Hickson Road, Walsh Bay, Sydney, New South Wales, Australia 2000
.
30