Does anyone enjoy shopping at Kmart as much as I do?  I come here every so often to stroll the aisles, looking for something to add to our home.  If you're after simple styling or a touch of bling to brighten up a room, Kmart has a few beautiful surprises – which is what I love about coming here.
As our home project continues, my next task was to add some baskets to our linen cupboard shelving.  I was looking for cheap and affordable, sea grass or woven basket storage – and stumbled across these from Kmart.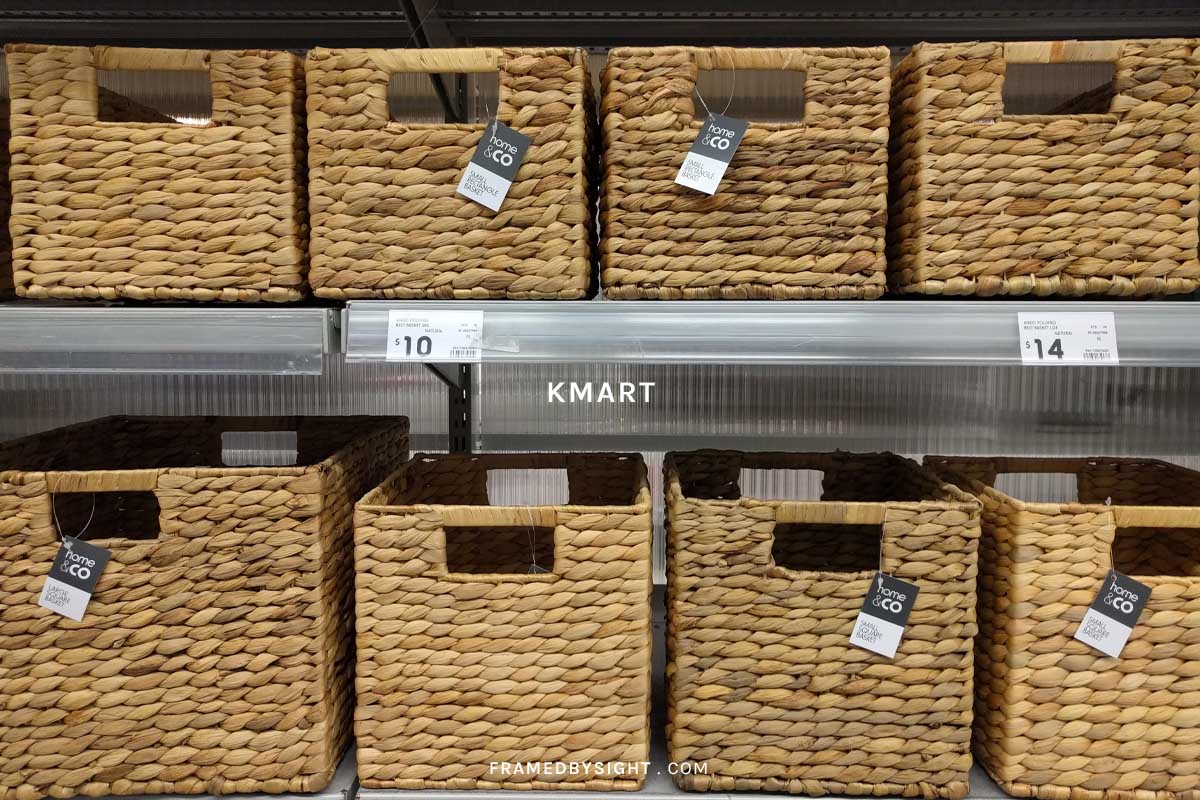 If you're looking for something specific, make sure you have the dimension requirements on hand – as for most things, there's different sizes available; small, medium and large equivalent. A tape measure in your bag would also help too.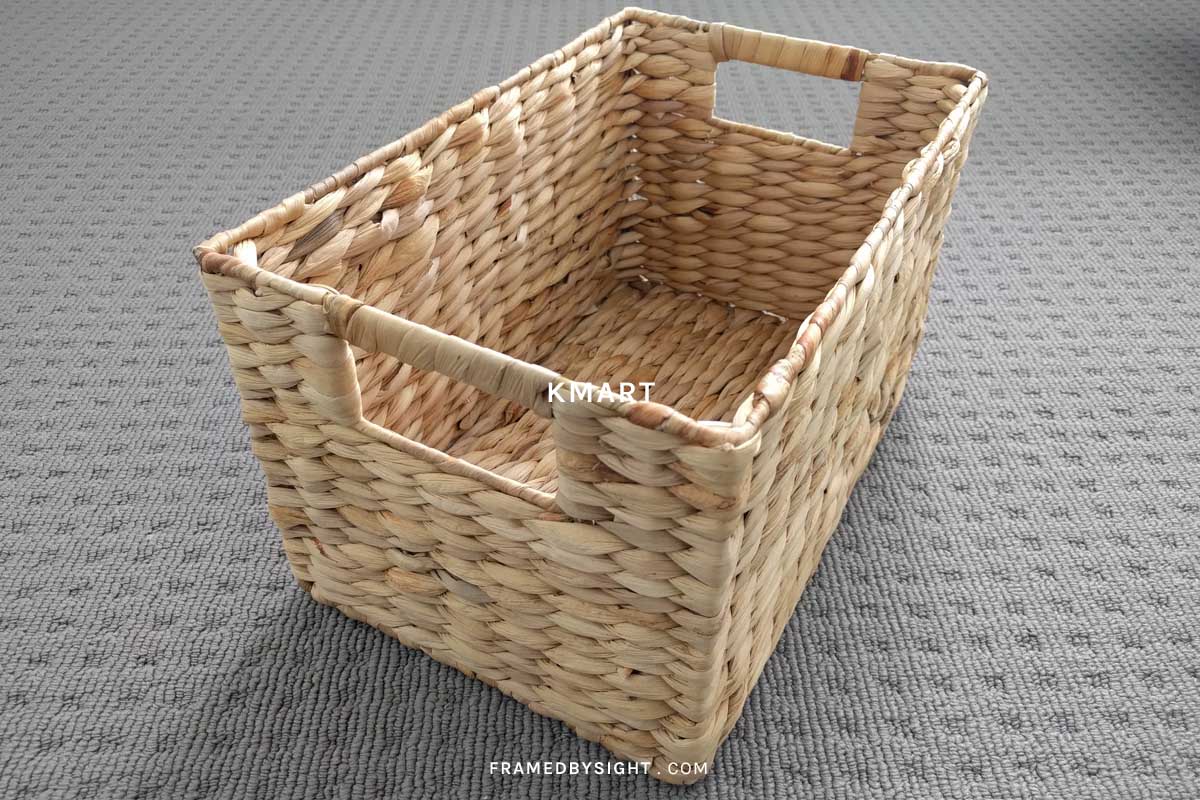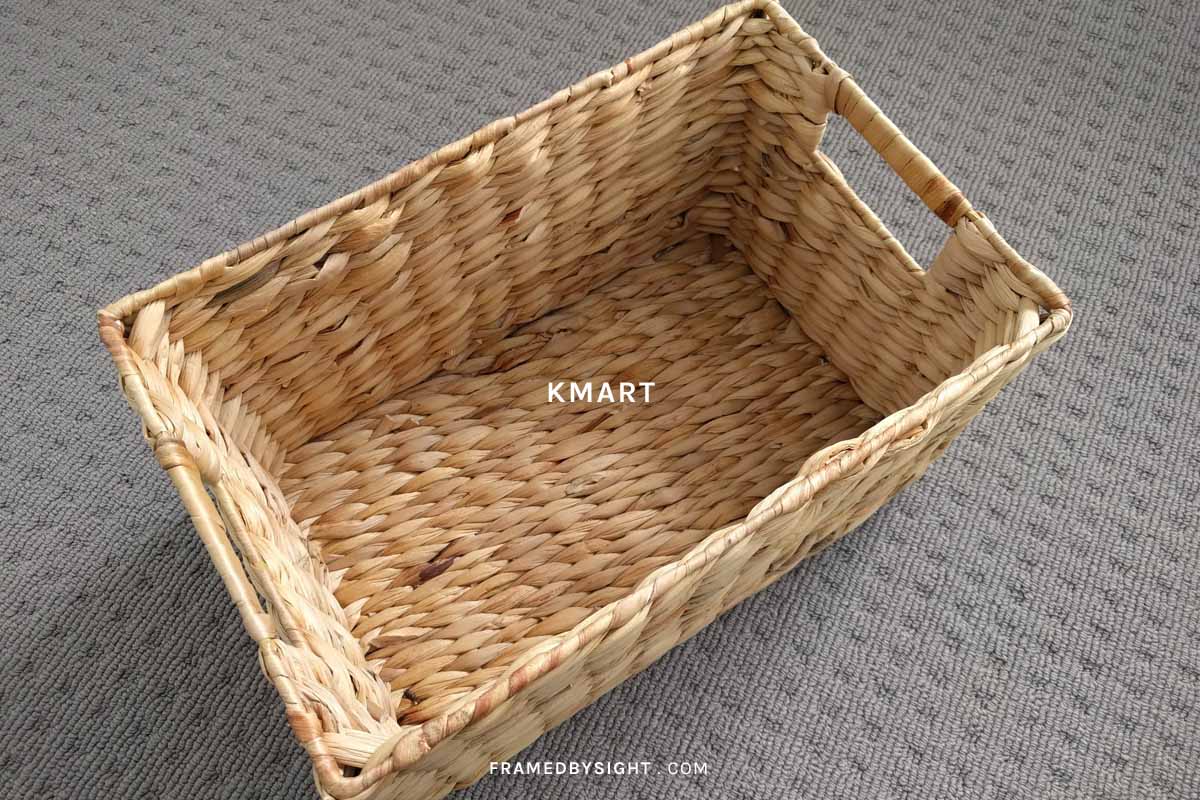 This basket is fairly decent in size; 35cm x 16cm x 30cm, great for storing our multi-coloured hand towels and cleaning cloths.  They can be used to store other items as well, however keep in mind they are made of a light weight material (water hyacinth) with a maximum storage capacity weight of 5kg.  The outer frame is made of wire so its shape should hold and does not flatten in size either.  Due to its material, this is not suitable for the outdoors or moisture environments, so I'd steer away from placing them in the laundry.
These are one of my favourite additions to our home at only AU$10 each.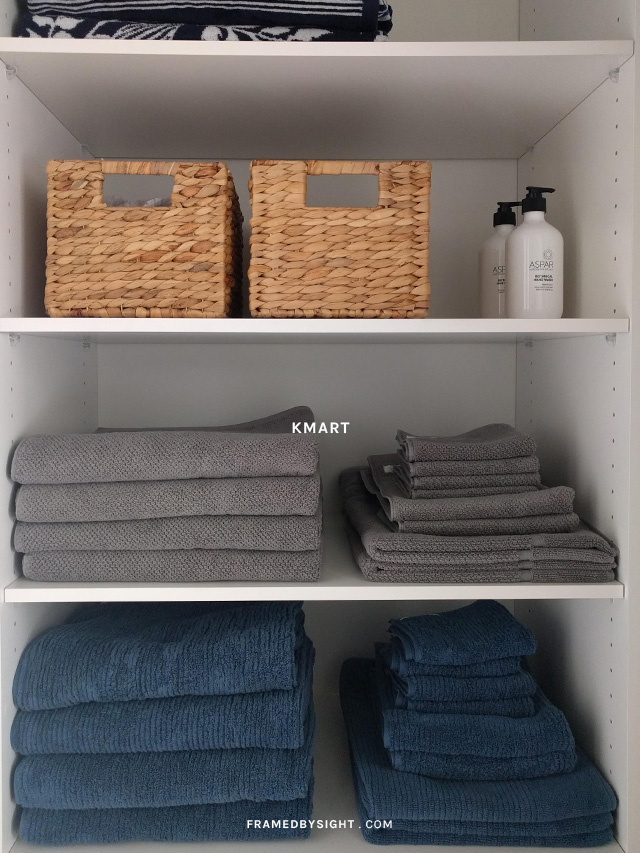 1