In December 2017, we received a letter in the mail from our developers advising the "footpath installation works to the Council verge near your property are expected to take place" at the end of January 2018.
"It is a requirement of [Council] that footpaths are installed by the developer following construction of 80% of the dwellings in a street."
Existing turf will be removed at a width of circa 2-metres and disposed of to allow adequate working space for the formwork to be installed and footpath to be laid;
1.5m wide concrete footpath will be poured; and
Replacement of soil surrounding the footpath area, following removal of formwork
If any of the street trees within the council verge at the front of your property are damaged or removed as a result of the footpath works they will be replaced by the developers upon completion of the works.
Over a period of 4-days, this work took place.  It happened quite quickly actually, so for us, it had minimal disturbance overall.
Tuesday
The markings were outlined and the existing grass removed using machinery.  Make sure you inspect your pipes / drainage which were originally under the grass to ensure there was no damage in the process.  If damage has occurred, contact the council or contractors immediately to rectify the issue before the concrete is poured straight over.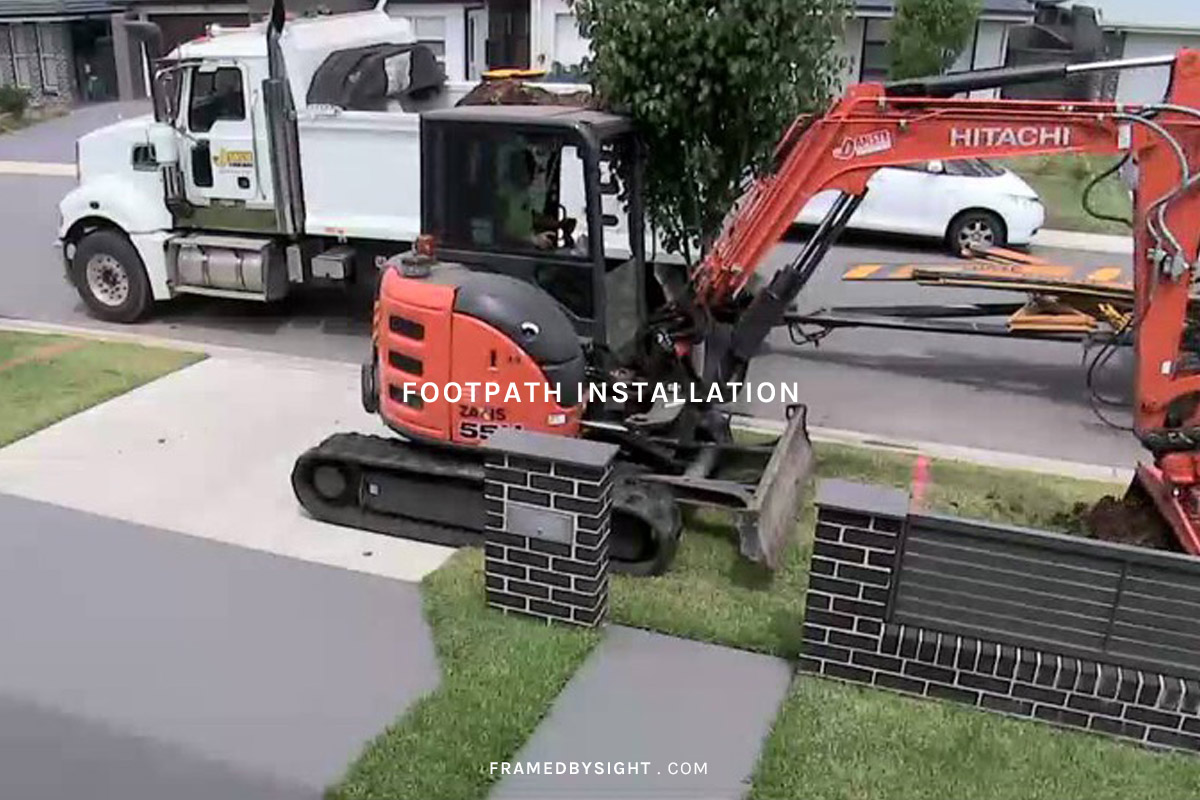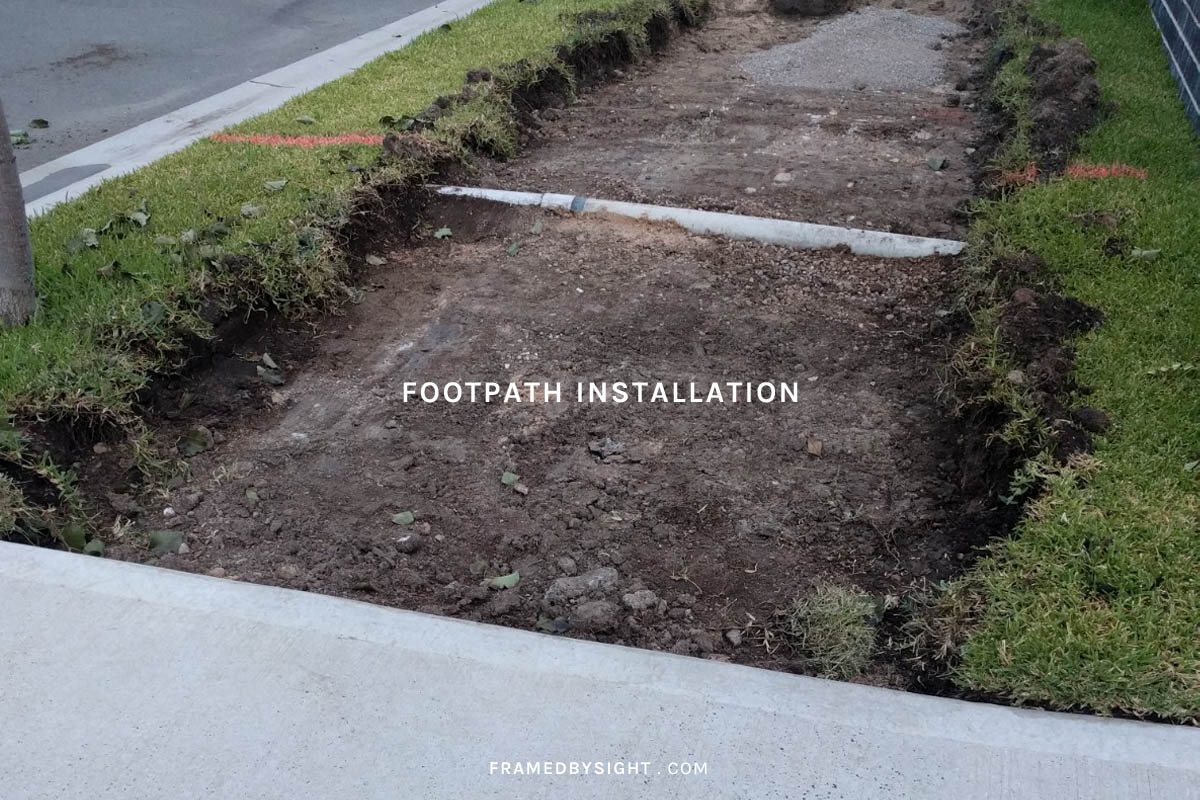 Wednesday
The formwork was installed followed by the roadbase and sand.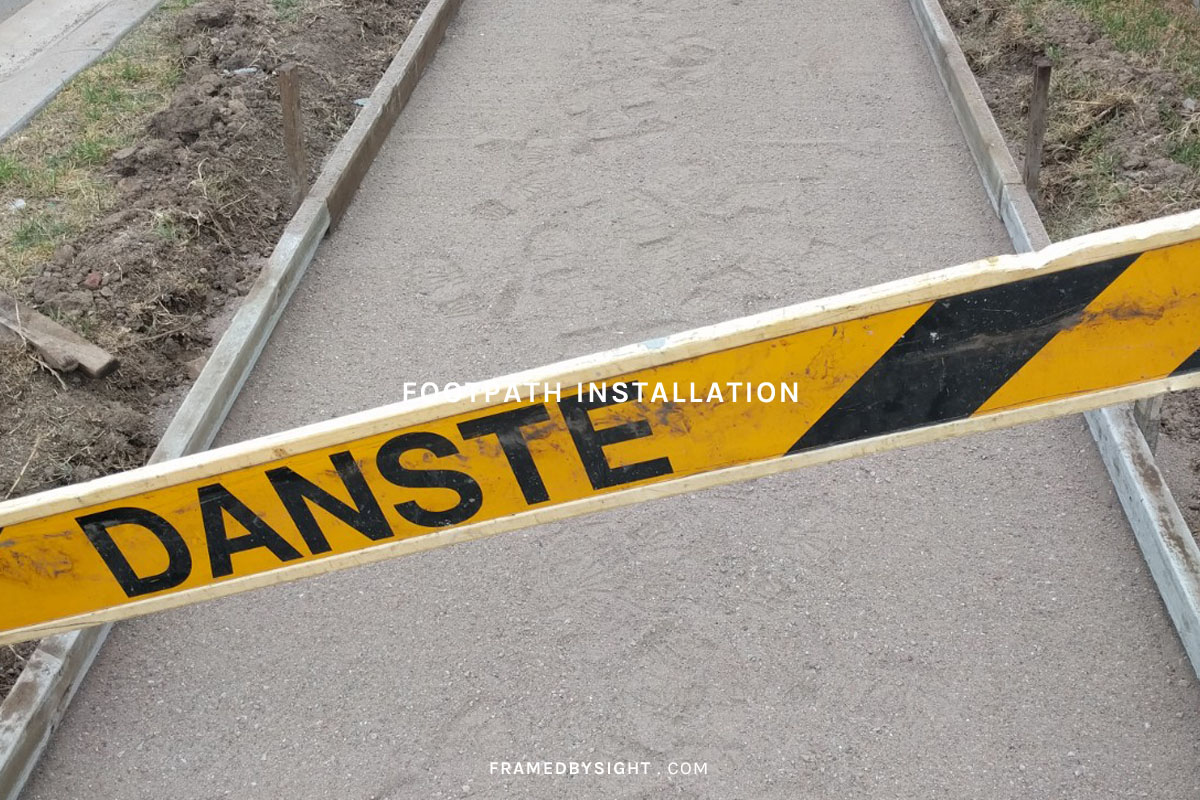 Thursday
The concrete was poured and the surface prepped, screed applied. Later that afternoon, the formwork was removed and the gaps along the side of the footpath was filled with soil.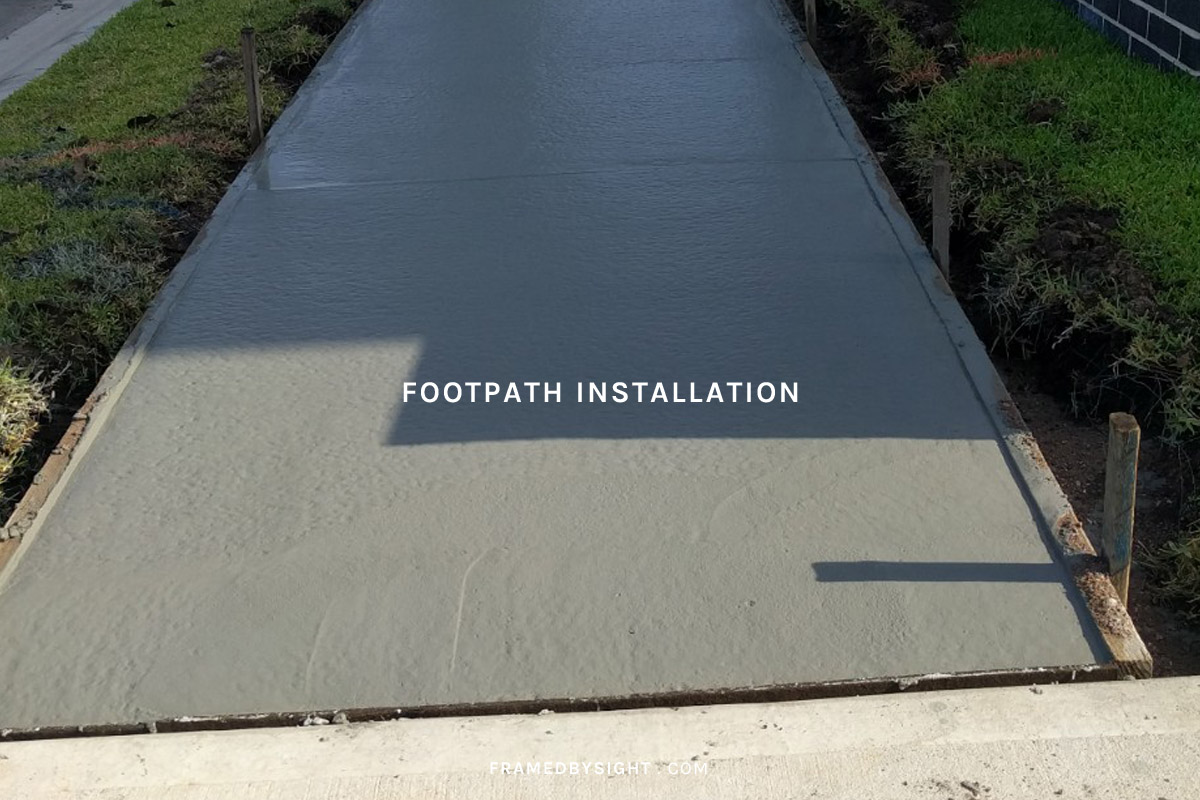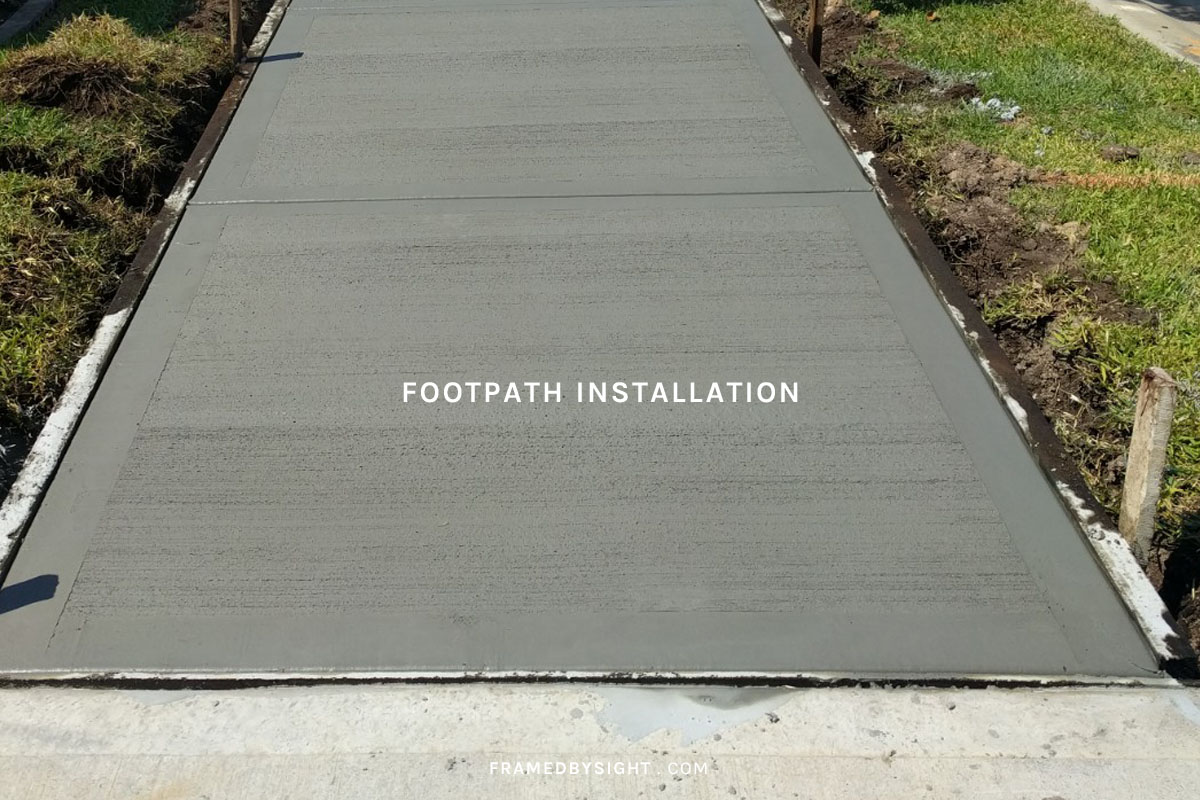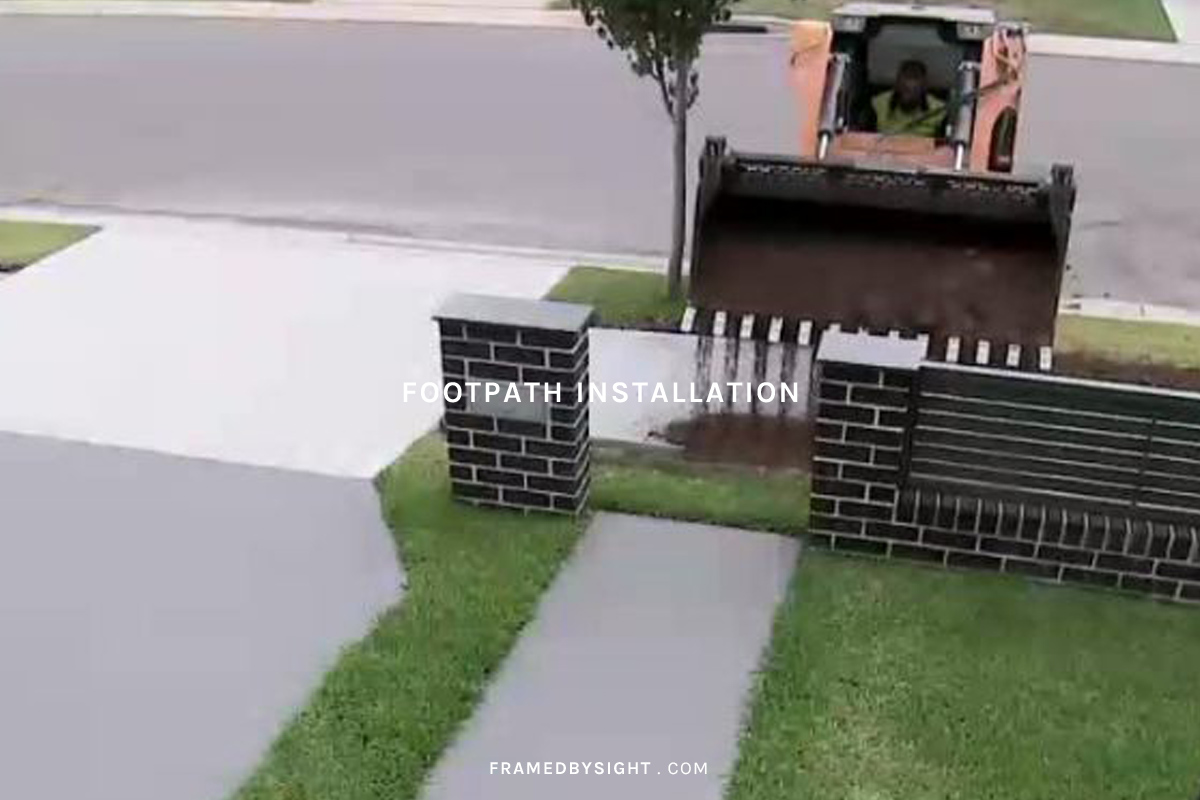 By Friday evening, we hosed off the excess dirt to clean to footpath. Were we able to keep the grass the contractors removed? Unfortunately not. The only way to fix the sides of the footpath is to consider planting grass seeds or removing the existing grass and replacing with new turf.  The space is too narrow to cut and replace with new turf fit for size.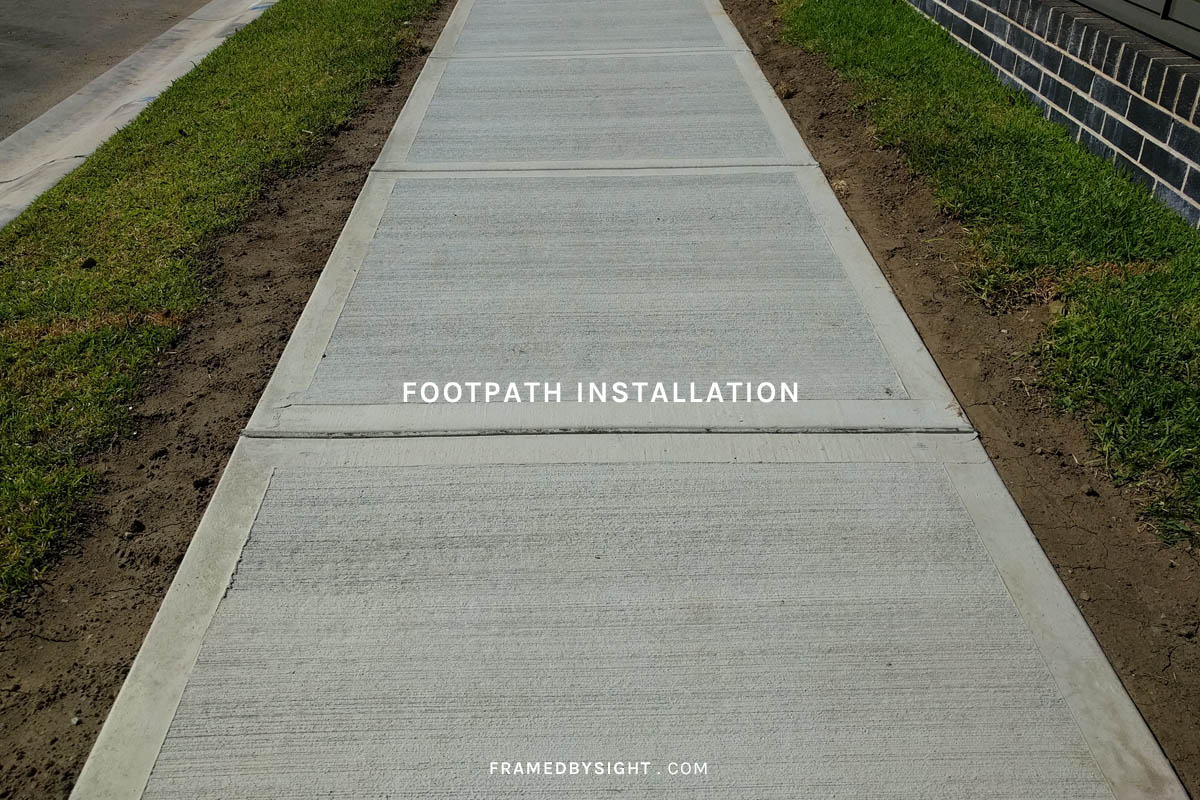 0