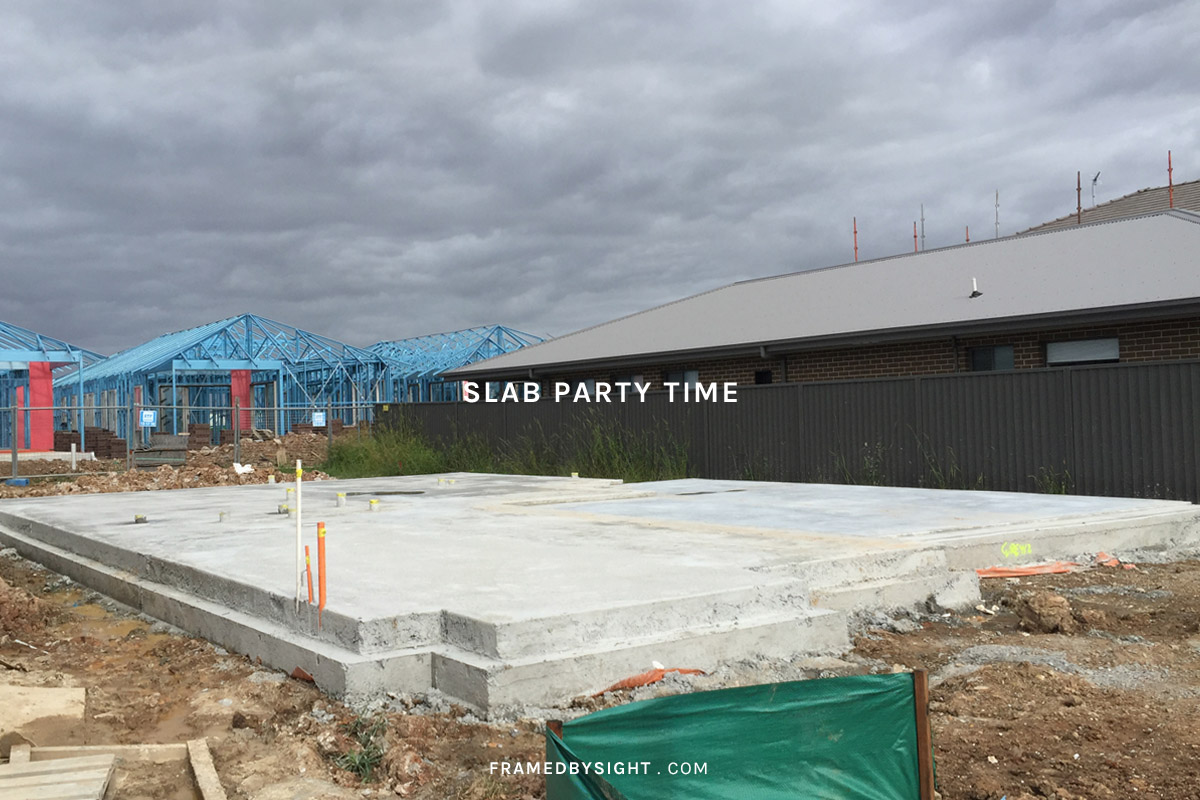 We've had a terrible run of weather last week, constant rain non-stop. Every morning we woke and thought "nothing will happen on the build today."
Funnily enough, we were pleasantly surprised. We received an invoice for payment for the first of five installments required by Eden Brae. The slab must be down we thought. On inspection, it certainly was. We don't know how and when, but there must have been a break in the weather for the builders to lay the cement.
When the day comes that your slab is ready, make sure you bring yourself some snacks and a beverage. You don't need to go overboard – and you more than likely won't have access to your site as it'll be fenced off. 
That said, it's worth a mini-celebration, even on the outside of your gated home construction in progress.  We sat in the car with some cheese and crackers.  Hha, it was nice to reflect on everything we've been through thus far.  And yes, there is such a thing as a slab party – don't deny yourselves of not having one, even if it's just amongst yourselves.  This is one of the major milestones when you build – and another step closer to owning your family home.
2