"Hi Paul, great to hear from you."
Construction has officially started. Machinery on site and the works have begun. Looking at the block makes me want to tidy it up, pick up the mess and put things back in order for the next day to start fresh. I know it's virtually impossible and I cannot even begin to think any form of building site is neat. The land is in the process of being excavated, prepped and ready for a concrete slab to be laid, so I'll grin it and bear it for the next few, close my eyes and pretend I didn't see it like this.
Our site supervisor for the home build, Paul Davies called to introduce himself. He mentioned he will look after all on-site construction works relating to the build, whilst our Client Service Administrator will continue to manage our day-to-day queries.
At the moment, Paul is managing 30+ Eden Brae home builds at different stages throughout construction. Interesting to think that this many homes are being built at once – Eden Brae must have an army of workers on rotation throughout the area.
In terms of contact, Paul is easier to grab a hold of by email (with a next day or two response) rather than a call. Don't get me wrong, you can still pick up the phone to ask a question or two, but at times he may not respond until later in the day.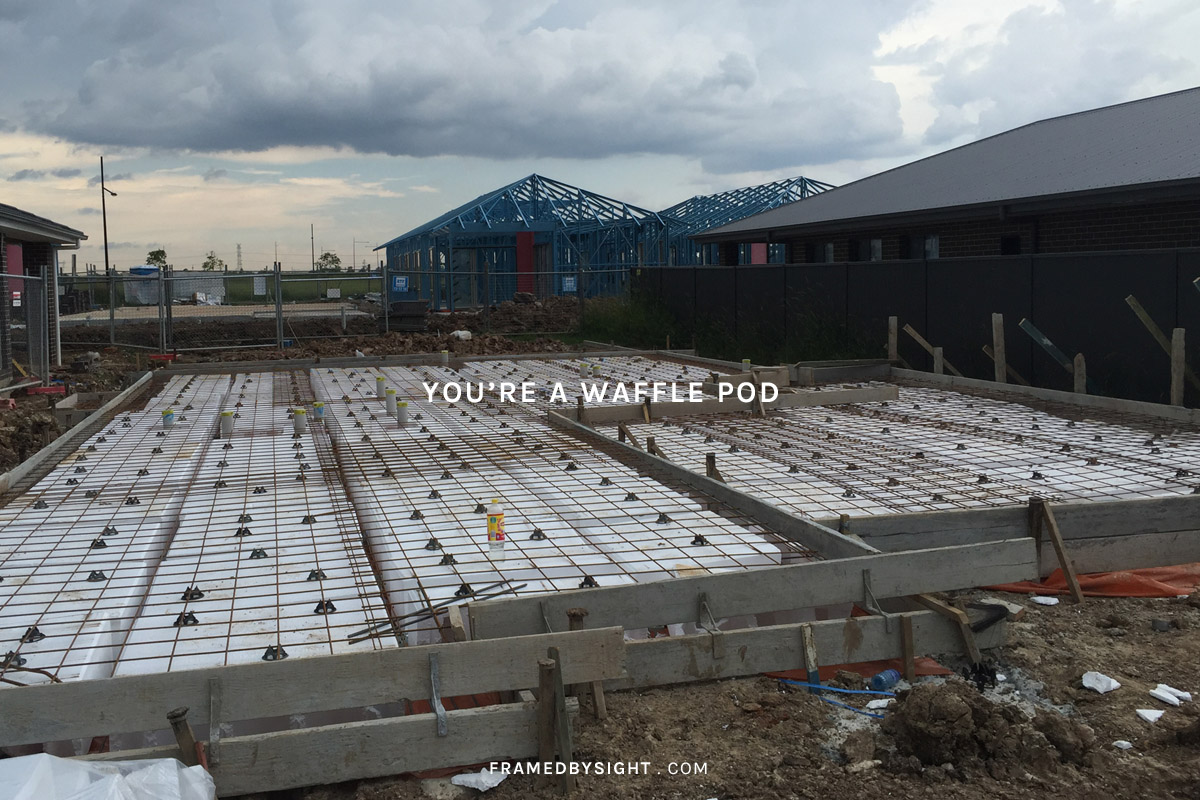 Today, we received the first of weekly email progress updates from him – what has been completed and plans for the week ahead. This week, our land will endure excavation works with the Waffle Pod slab system prepared inclusive of reinforcement bars and spacers. The slab then scheduled to be poured by the first week of February, curing for at least week before machinery can be placed on it to commence the framework.
Pending weather, estimated completion of the framework is mid-February.
As we don't live close to the area of our home build, we queried the Eden Brae BuildWatch program – a great webcam feature promoted to us at the time of committing to the build. Whilst it's not guaranteed for all homes, Paul said he'll try his best to secure one.
At this stage, completion date has been advised end of August 2016 for an Eden Brae Cremorne 30SQ double-storey build. Two challenges that could impact timing are both weather and tiling.
Estimated time: 8-months to completion
0