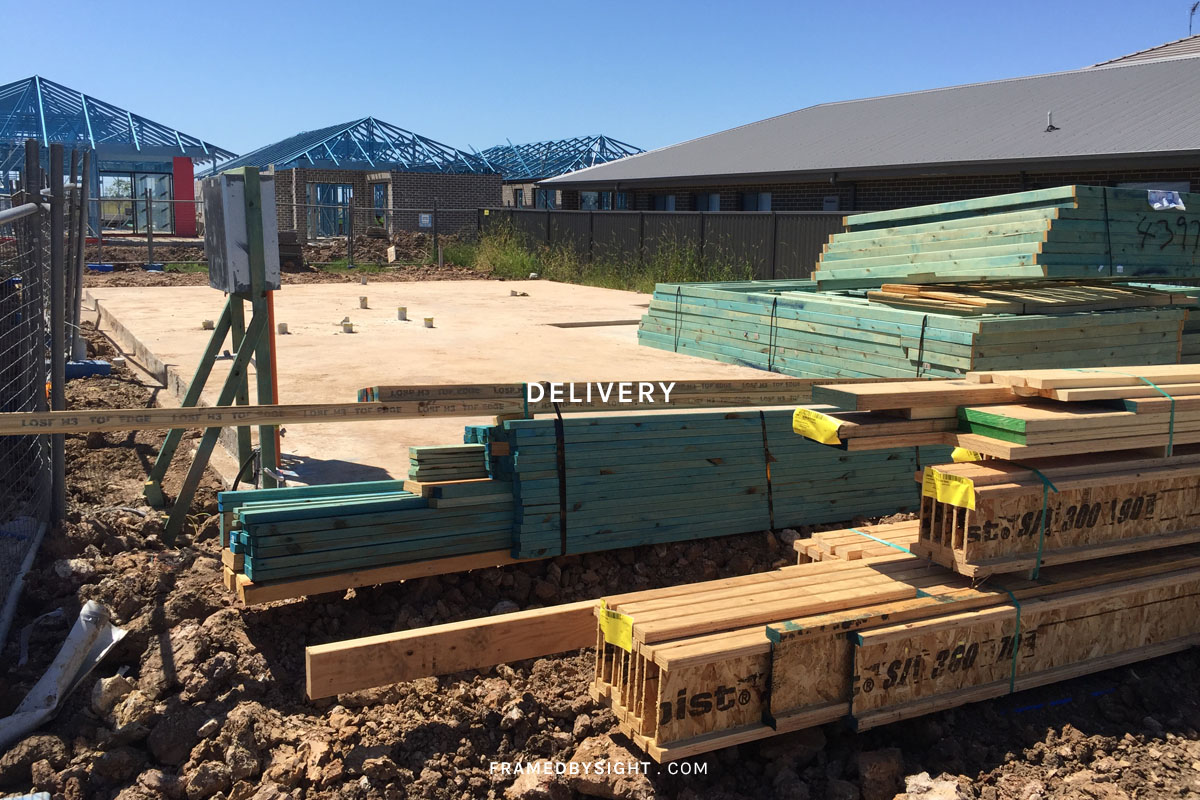 Hel-lo treated timber delivery. It's like a gift that keeps on giving – each time we visit the home build, we receive another treat. Today, our frames have arrived and I honestly can't believe how fast this is moving.
When I look at the pieces stacked up, all I can think about is Lego, Tetris or Meccano when the builders attempt to put this house together. The frames are pre-fabricated, cut to size and other than the marked numbers and lettering on each of the frames, this will be one, fun project.
I'm not too clear what SmartJoist is (branding on parts of the delivery), but from research, it's supporting floor, roof and ceilings. In the past, for most home builds, timber was sawn on-site. These days (for the larger builders), framing materials are done offsite which is a saving in both construction time and cost. SmartJoist is strong (more solid than sawn joists, yet actually weigh less) and have a greater load capacity – engineered for heavy performance.
I anxiously can't wait to see the finished product.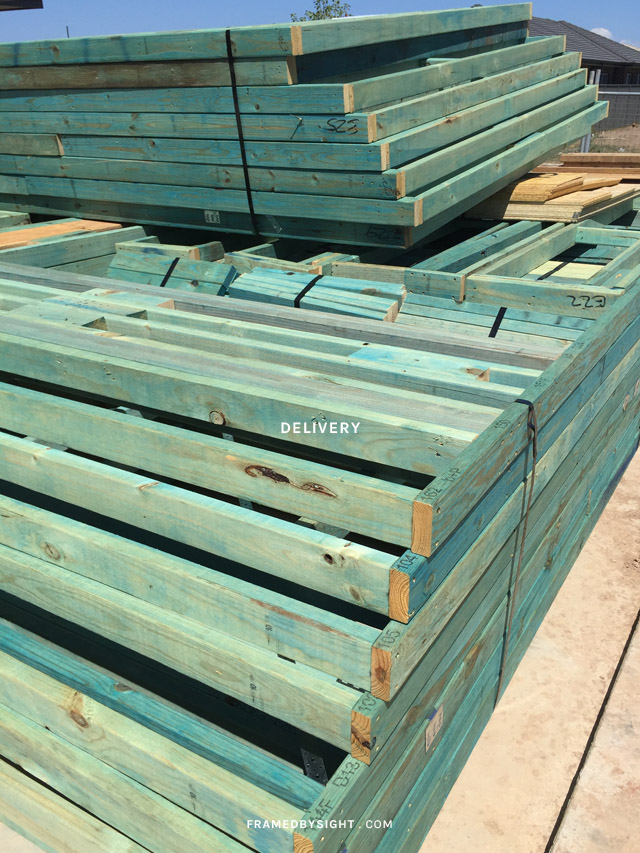 We also noticed the Build Watch camera is now installed on-site – look forward to receiving the login details very soon.
1