We've just had our first inspection with Paul. Armed with gumboots to protect the feet (enclosed sturdy shoes should also be fine), this is the most exciting part of our build thus far.
If you have time prior to the inspection, refresh your memory by reviewing your floor plans and electrical works that was approved at check stage. Whilst this is not a long inspection (in terms of time), it's good to look over your plans to ensure that your build is on-track and also ask any further questions that you may have.
The inspection took just over an hour. It's not an inspection to review all works in fine detail, but more so acknowledging that most of the external works are complete and the next works scheduled will be internal works moving forward.
Take photos. I always say take photos – and don't be afraid to – because they're always great to reference afterwards.  During the inspection, if you see the wiring placements in the ceiling and the water pipe locations, take photos of these areas because they will be very handy later.  Once the insulation and plasterboard is covering these areas, for future installs such as ceiling fans, TV provisions, hooks etc. it's a good guide be able to reference your photos.
Yesterday, we were also advised our Site Supervisor was transitioning to a different area of homes, being replaced with a new Supervisor, Dane Freeman.
To note, here were some floor plan errors identified:
Washing machine taps in the laundry in the wrong location (PCV raised prior to amend original location).
Bathtub taps in the main bathroom in the wrong location (PCV raised prior to amend original location).
Bathroom niche framing provision missing above the bathtub (PCV raised prior to include).
We were advised these changes will be updated prior to plastering. What happens if you didn't notice some of these changes until the next round of inspections? You'd more than likely have to decide if you wanted the walls tampered with in particular if there was tiling and re-positioning of taps involved.
At this inspection, Paul advised that he will be handing our build over to another Site Supervisor Dane Freeman as he's moving to a different Eden Brae region to manage.
Our laundry, bathroom and living area.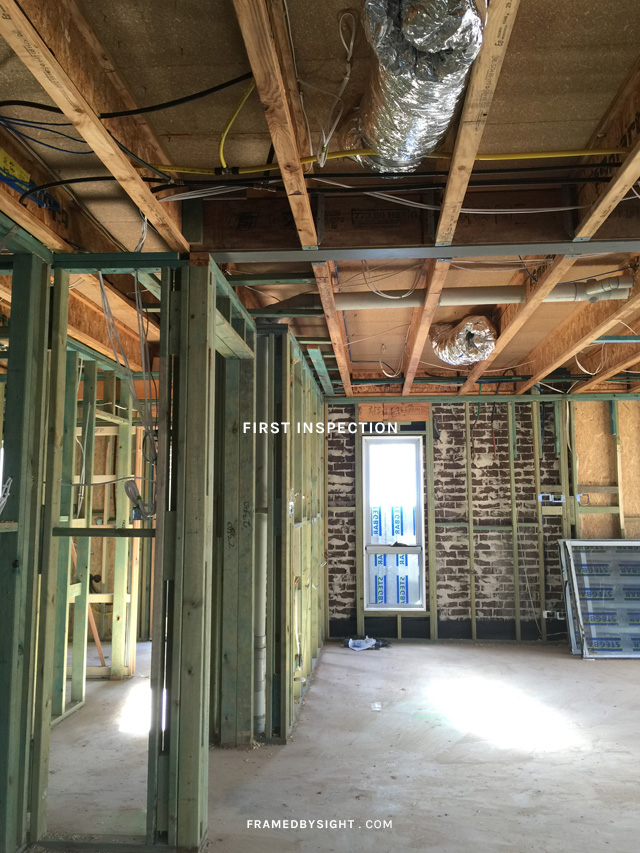 Our living area.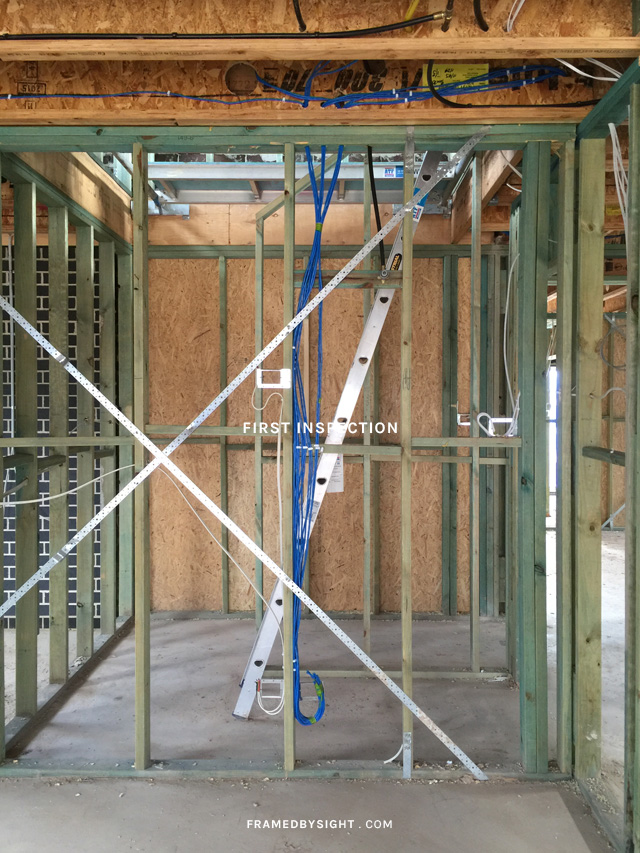 The temporary ladder the builders use to access upstairs, to become our stairwell.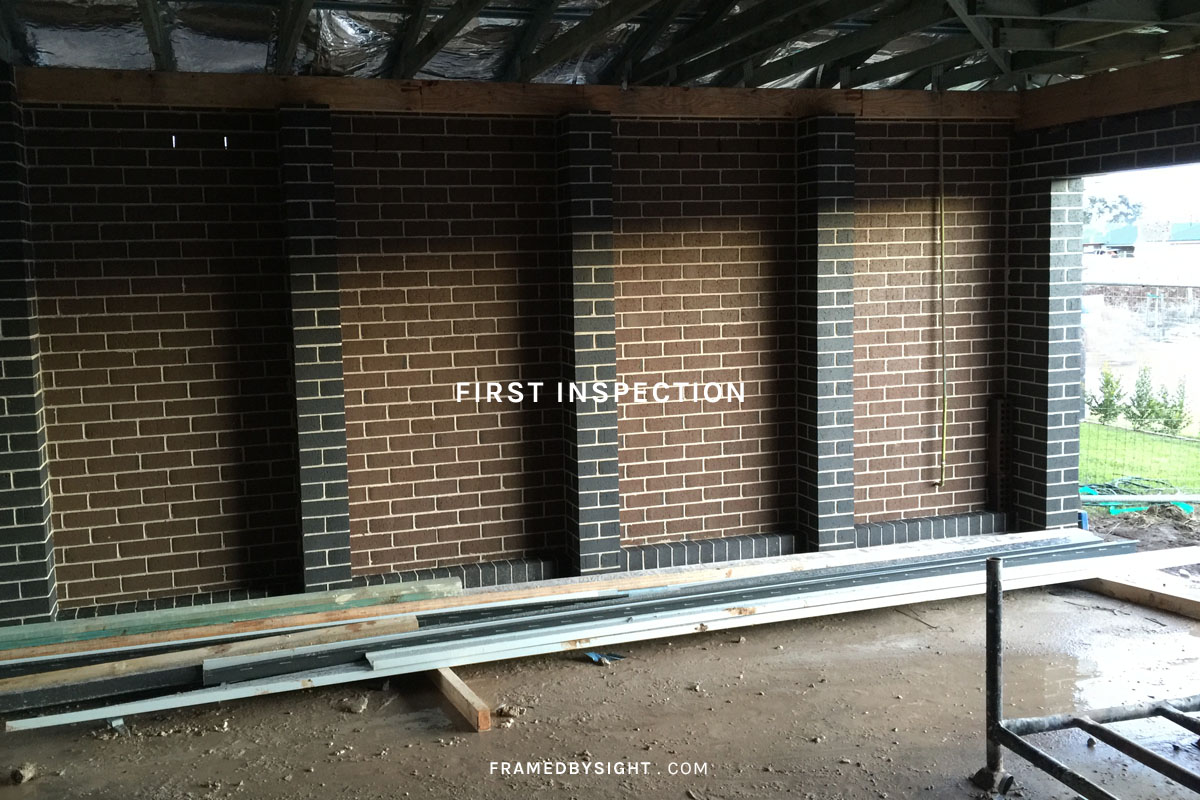 Our garage.
2