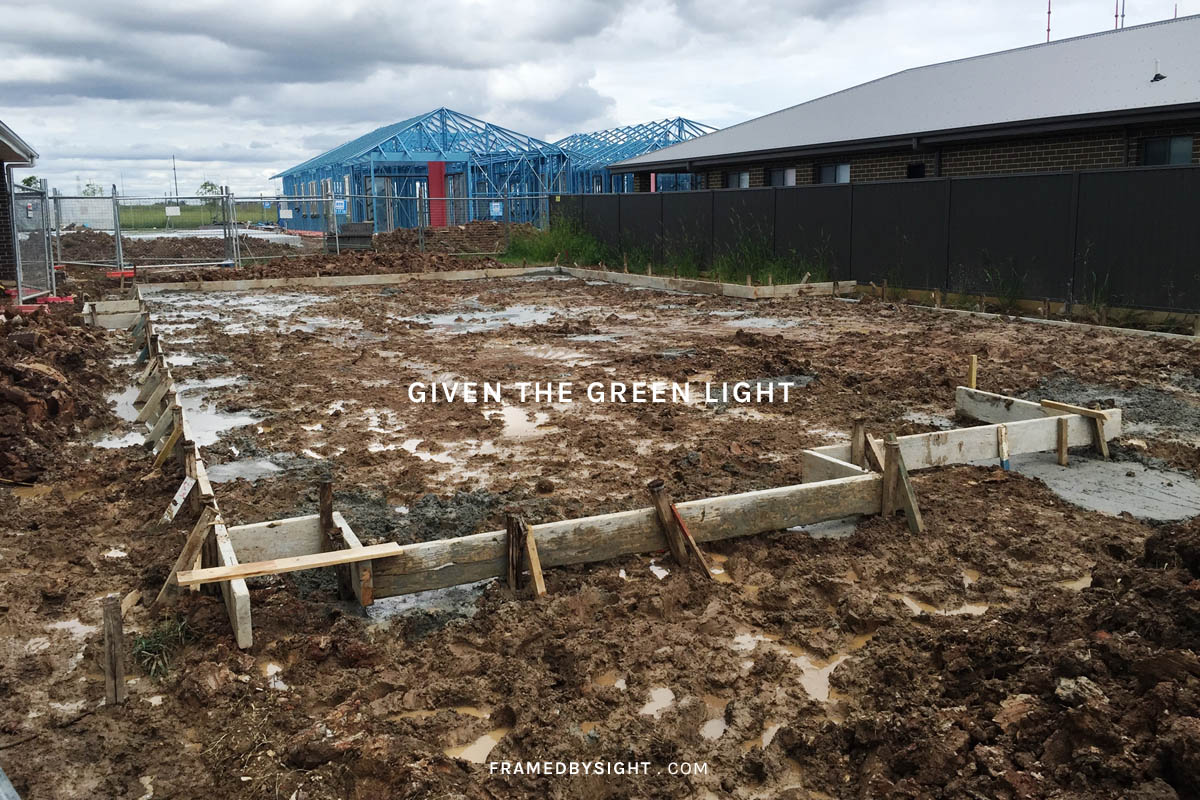 The anticipation of our Eden Brae home build is now real. We've waited more than a year and a half since we first purchased land to build. The feelings are excited and anxious all the same, just like a kid waiting for christmas to arrive, counting down with a ridiculously long advent calendar.
The area we're building in is also coming alive. New street lights are up, new homes surrounding us are also being built, plans of a local school and a small shopping area, all within close proximity. If you drove through here two years ago, it was green pastures and open fields. Actually, you couldn't even drive through here as there were no roads yet.
After we received our construction notification the other day, we made plans to visit the site. Wet weather has made the last few days miserable, so we weren't expecting to see much done. On arrival though, it looks like the builders were able to complete excavation with the formwork in, ready for the slab to be prepped. The land is level and the piers are in!
How long is the wait? Eight months and counting.
2