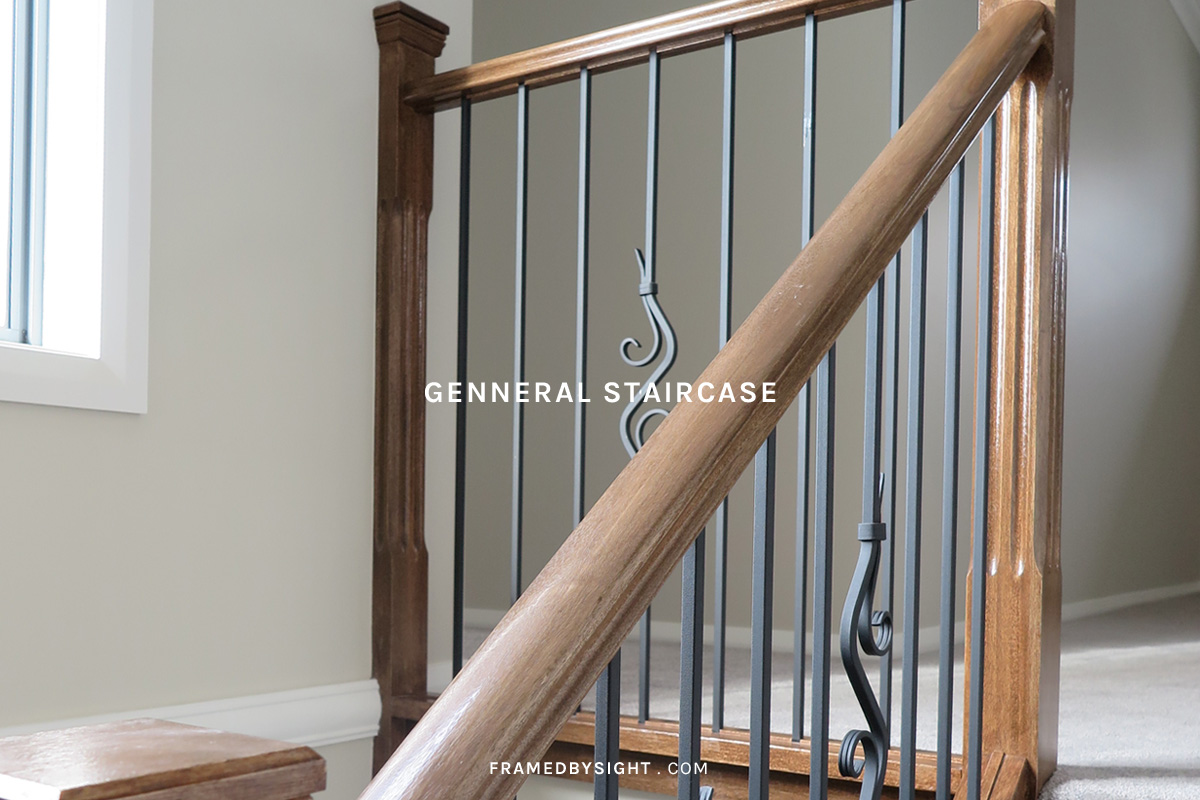 Not a typo in the name. That's how it's spelt, Genneral Staircase. I even had to Google to make sure I wasn't seeing things.
We actually didn't give the stairs much thought – but what we did know was that we were quite keen on the same handrail we had seen in one of the display homes. The above image (without the design features in the iron – ie. straight iron poles) are the standard inclusion.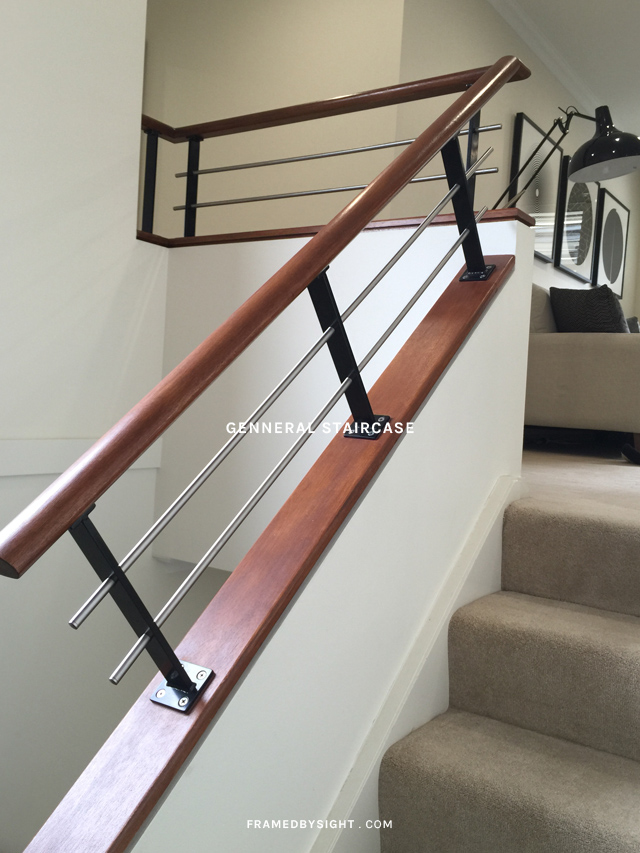 To upgrade to what we wanted, we were initially quoted AU$2,347 for the Jarrah bullnose NS1-2A Alumnium non slip nosing, Black Mild Steel flat bar posts, Stainless Steel horizontal rod MS2-1 balustrade to top dwarf walls with Jarrah HR3 handrails & capping in lieu of standard.
Modification included:
We opted to not purchase the base wooden-step (image below) at the start of the stairs, however maintained the handrails and balustrade which reduced the original quote.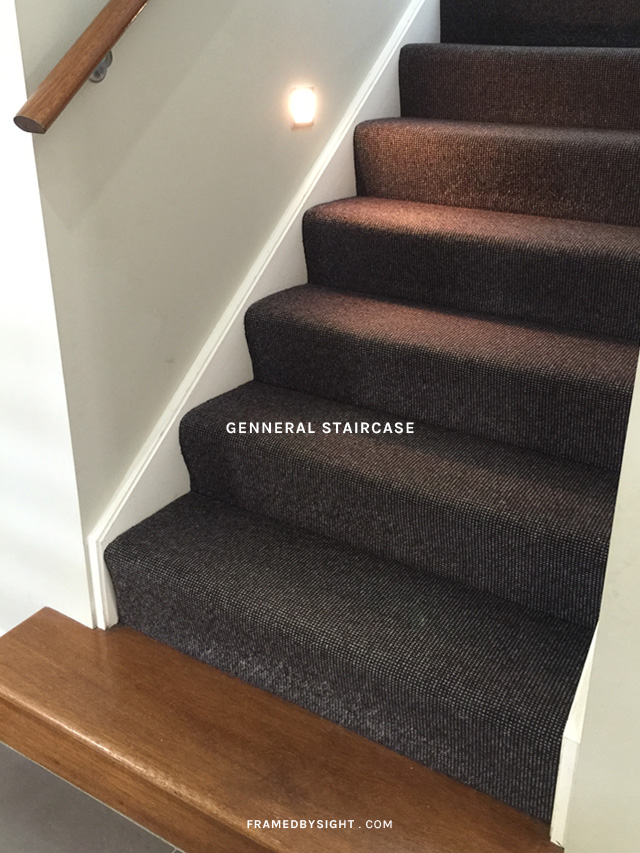 Cost AU$1,300.
In addition to included build provision.
There's so much variety when choosing your staircase. We were quite set on the design we'd seen prior so we didn't research much into these.
After this appointment, all remaining correspondence is via email.
Appointment length: 30-minutes
Duration from appointment to final approval: 15-days / 2-weeks
0