The last few weeks have been remaining outstanding jobs required to be finalised by the trades; final coats of paint, plumber fit off, electrical fit off, shower screen and mirror install.
From our last inspection, we raised the following concerns which are currently being reviewed:
Gyprocker to fix the square set openings on some of the walls (they're not straight).
Incorrect cornice installed to the wet areas (PCV raised prior to upgrade to a different cornice finish).
Man hole to the garage has been plastered over and currently does not exist.
Soft closers to the en-suite and bathroom has not been included and there may be a mis-understanding to the final approved paperwork.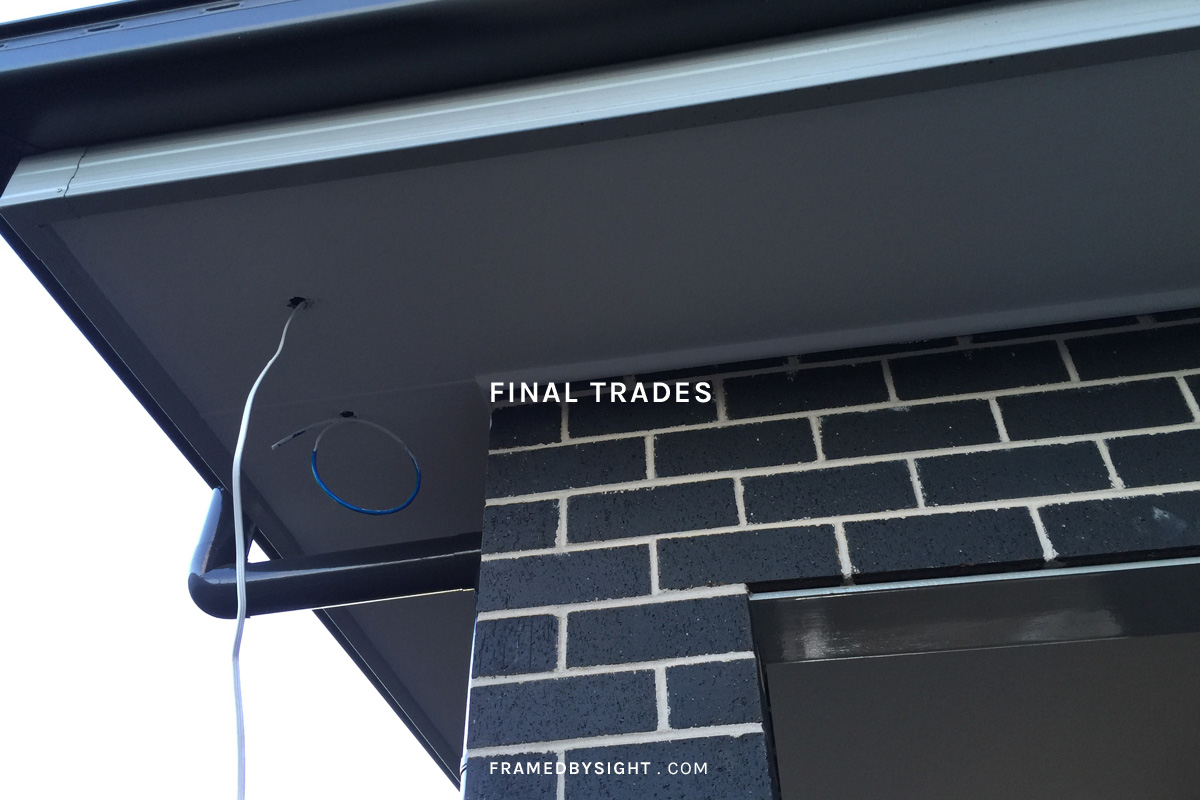 One of our corner floodlight electrical provisions.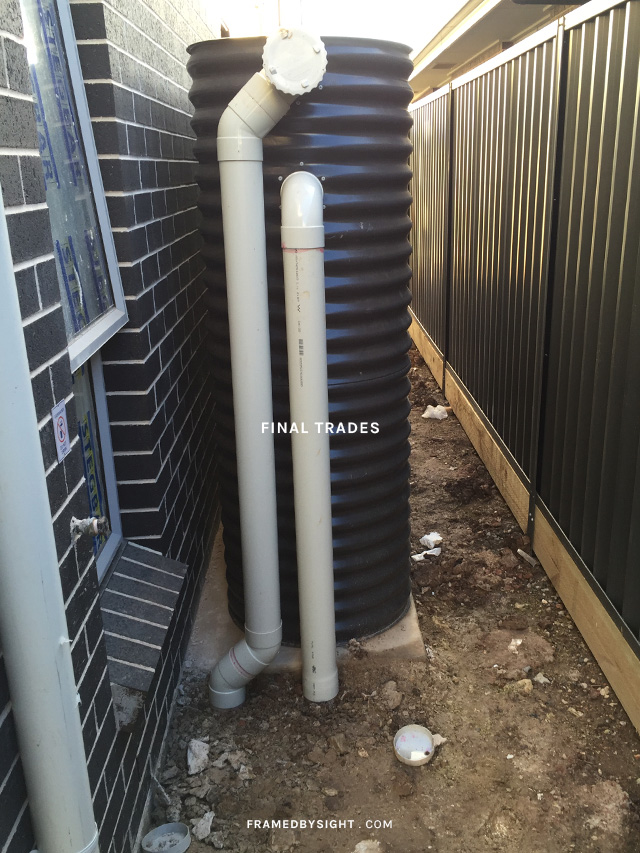 Our slimline rainwater tank installed.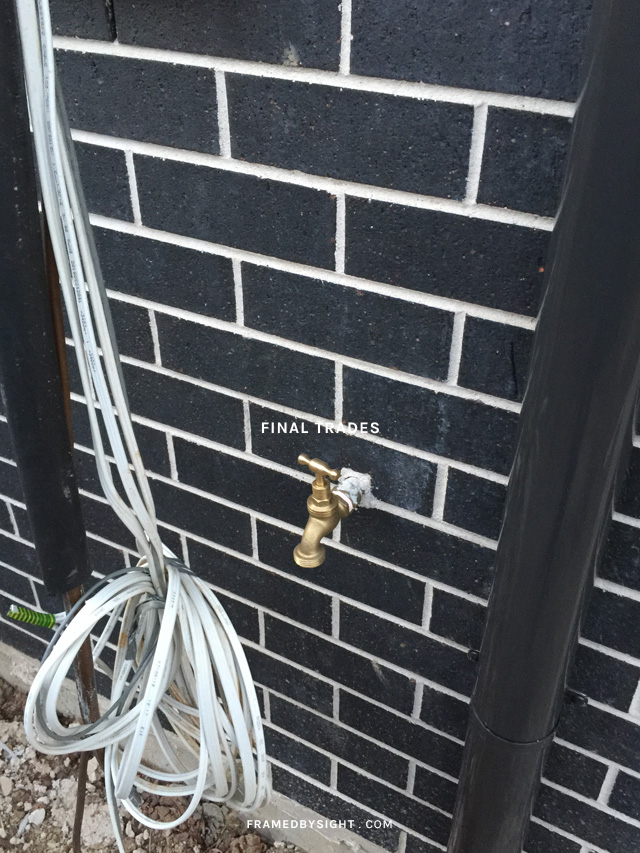 One of our external wall taps installed.
0