Etsy has connected us to a unique network of niche crafts and skills around the world. What I love the most, is that I can think of practically anything that I'm looking for and in most instances, I can find it here.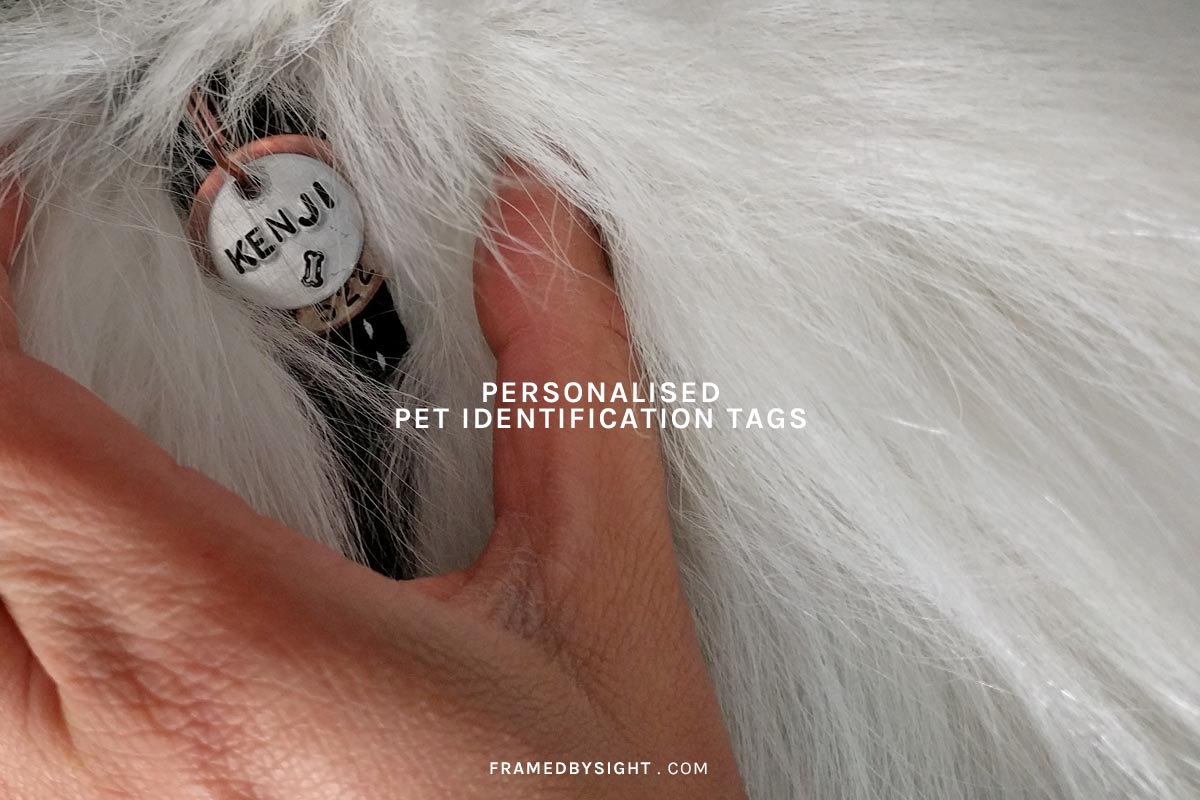 I recently had the opportunity to re-home a dog and wanted to give him a new, personalised dog tag with his name and contact details.  During my etsy search, I discovered Waggie Tags, owned by Sharyn Bursic.  Firstly, I was so happy to read that she is an Australian seller (tick), her style is simple, yet unique (tick) and, the cost to purchase a new pet tag is reasonable (tick).  Her marketplace offers custom, hand stamped, personalised pet identification tags, perfect for your cat or dog.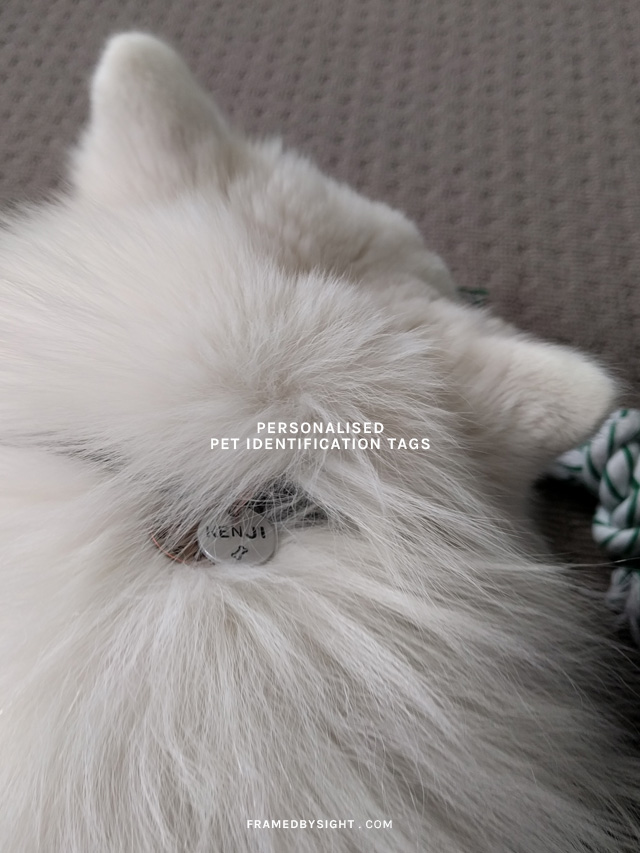 What arrived was gorgeous! Two round, stacked copper and aluminium metal pet ID tags on one split ring. It's the perfect size for our medium-sized dog and easy to attach to his collar – mind you, this would also work for a cat ID tag too. There's a choice from seven different symbols to include on the front tag, plus a microchip or telephone number on the second tag.
Knowing that the letters are individually hand stamped, adds to the uniqueness of the dog tag and his details are easily accessible from the front. As the ID tags share the same ring, they do not separate far from each other and actually stack quite well. They do make a bit of noise when our dog shakes his head however, if you do prefer one tag (in lieu of two stacked), there are other design types- to choose from – including a single tag option.

I was very surprised with the speedy delivery of this tag – designed and sent within a day, how much faster can a purchase be? Highly recommended etsy seller, do take the time to look at Waggie Tags.
TIME FRAME
| | |
| --- | --- |
| From order to delivery | Approximately 1-week |
| Purchased on etsy | May 13, 2018 |
| Departed Tasmania, Australia | May 14, 2018 |
| Delivered Sydney, Australia | May 18, 2018 |
Address
Tasmania
0