Your house is finished and you're singing it's praise – we certainly are that's for sure.  Our first free-standing home that we can finally call our own.  Despite commuting the distance that we travel each day to work, I wouldn't trade moving back to our apartment.  The space is what we crave, affordability is also the other.  So if I had to choose apartment life closer to town or house life with longer commutes (and the price being comparable to each other), a house for us is the way to go.
After moving in to your home, pop a notepad on your kitchen bench table. Continue to add any maintenance requirements you consider a 'building defect' to this list.  After your Practical Completion stage, when you start to live in your new home, you notice other things such as paint, items not finished to your satisfaction etc. Take a photo of each issue (as you'll need to submit these in addition to your list) and this will help speed up the process when your 13-week review period comes up.
We had 110 items on our defect list – and all 110 items were approved for review.  Prior to approval, Jason (our Maintenance Supervisor) came on-site and did a thorough inspection with us to discuss our identified issues and best solutions moving forward. All identified items were approved to be fixed, however for the noticeable settlement cracks, we agreed to leave these until our two-year review period as the house will continue to settle over the year and additional cracks will more than likely appear during this time.
The majority of our defects included:
Painting issues – one of our walls were not painted properly so we requested to re-painted the entire wall
Visible paint drips on the window sills and frames to be cleaned off
Settlement cracks
Nail head holes not covered and filled
Our kitchen rangehood was damaged on installation (with a visible dent) so we requested for a new rangehood
We had two minor holes in the back walls of our cabinetry (this was not a major issue, we just wanted the holes to be filled)
Staircase handrail was missing screws
Plaster deformation in some parts of walls and / or deep gauges in parts of the wall plastering
Poor ceiling batts installed and not evenly distributed (a whole bag was left in the garage ceiling)
Our garage ceiling with the plaster warping.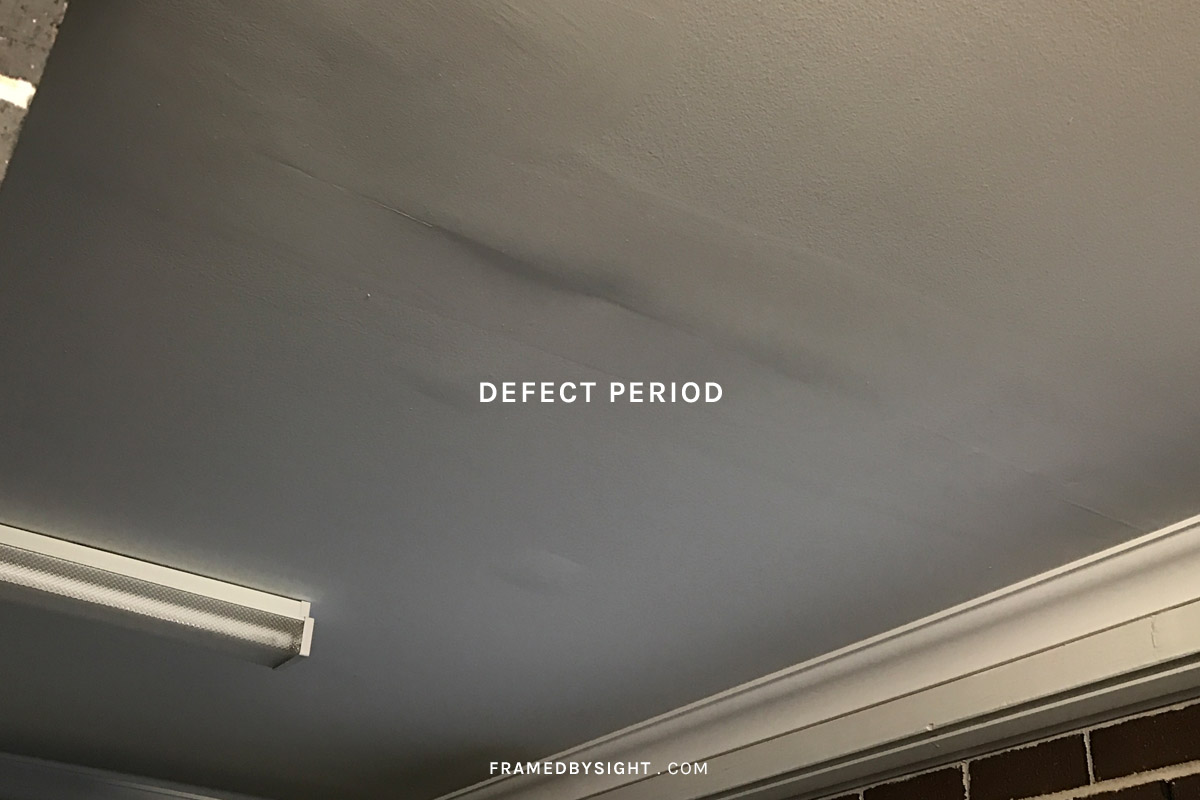 Do keep in mind, if you don't have the flexibility to work from home, you will need to make arrangements to be home to have these issues rectified as maintenance is not actioned on a weekend.
5