As the days are nearing to own our home, we popped by over the weekend and noticed the driveway is down.
Just as an FYI, your open space at the front of your home can become an automatic dumping ground from strangers. Yes, it's true. We had random rubbish magically appear (not related to our build). That said, Eden Brae Homes removed all of this before handover, however it did concern us that we'd find non-related materials on our site. People are opportunistic, as they know no one is officially residing at the address just yet and not bothered to take their own rubbish to the tip.
The only way to prevent this if you're not moving in straight away is to hire fencing.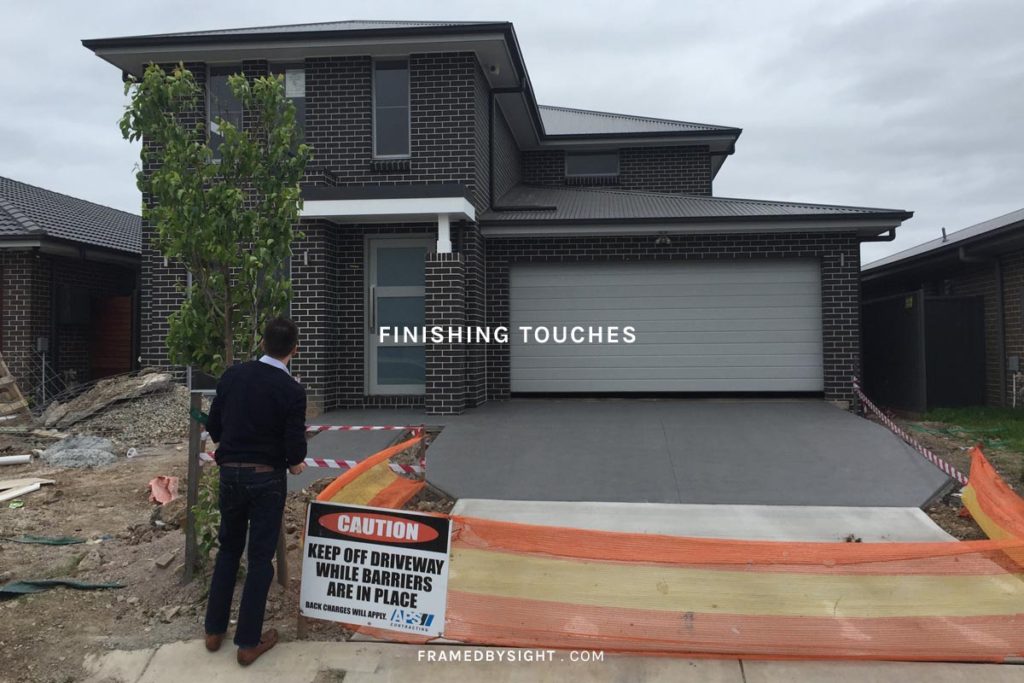 0