Dane has been great during this transition period as our new site supervisor.  He's been responsive to emails and quite easy going in terms of approach.  His fortnightly email this week included the completion of internal wood works and tiling to commence in the wet areas.
Our front door is now installed – let the lock-up stage begin! Once this is installed, the appliances can come in.  Eden Brae don't install everything during this stage as it's known for kitchen appliances in particular to be stolen prior to hand-over – yes it's true, people have the nerve to do so. That said, other household items will be installed such as tapware and bathroom.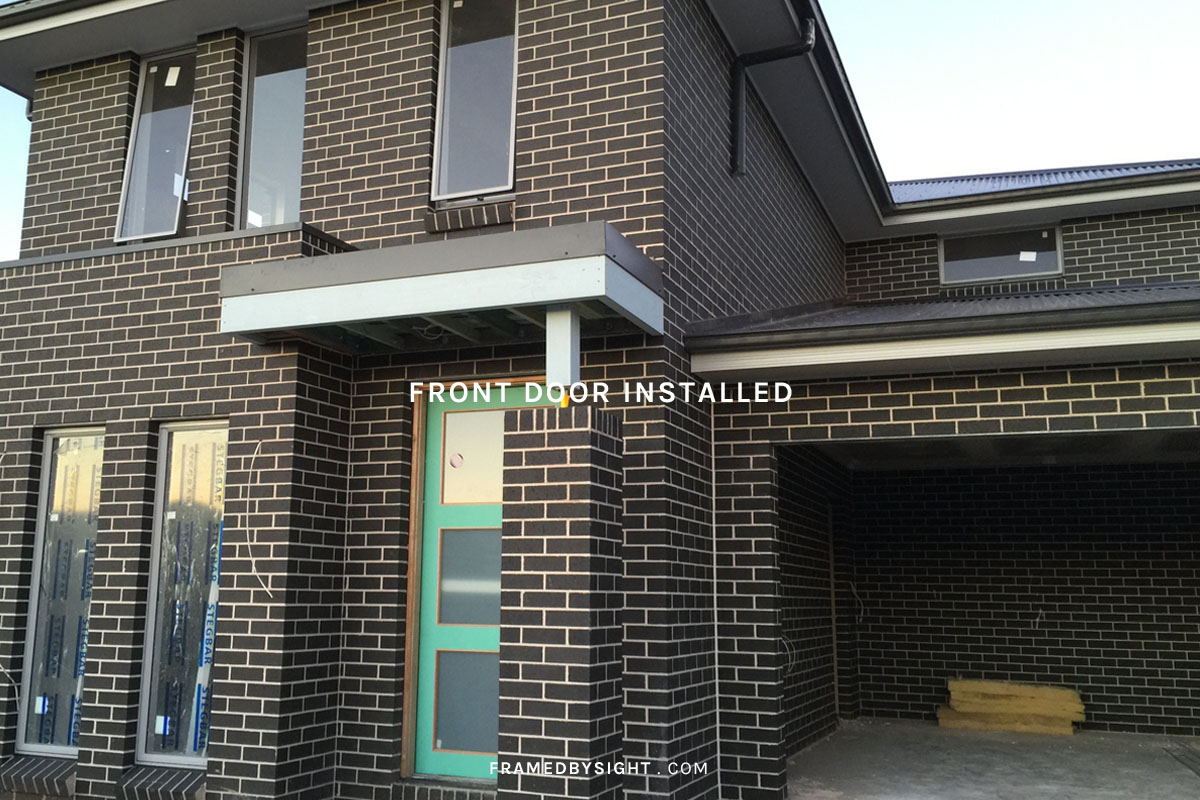 The main bathroom has been sealed ready for tiling.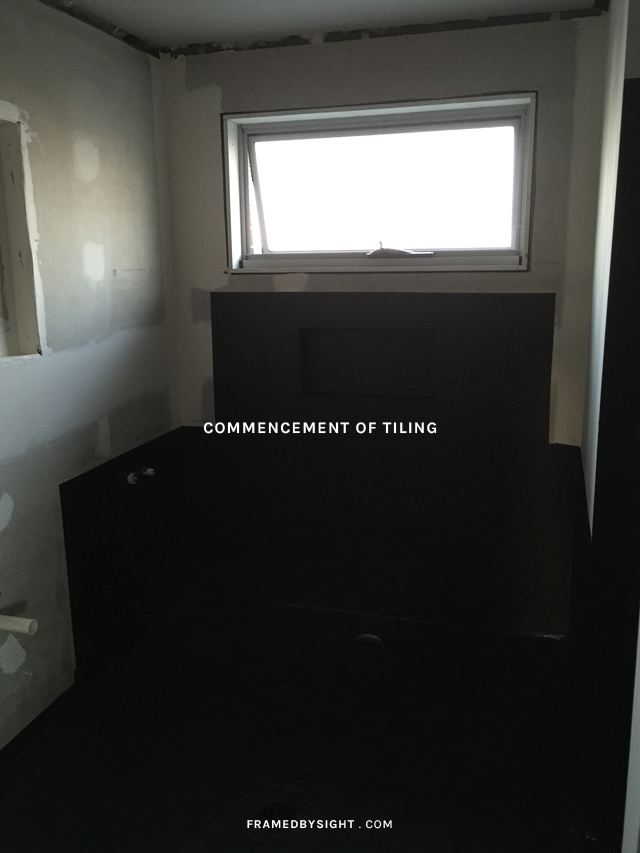 4