What does it really cost to make your home a designer home?
What you receive in the standard Eden Brae home build package is more than enough. It is not necessary to upgrade anything, however, when speaking with Kevin, he mentioned 95% of customers will make at least one modification to their new home.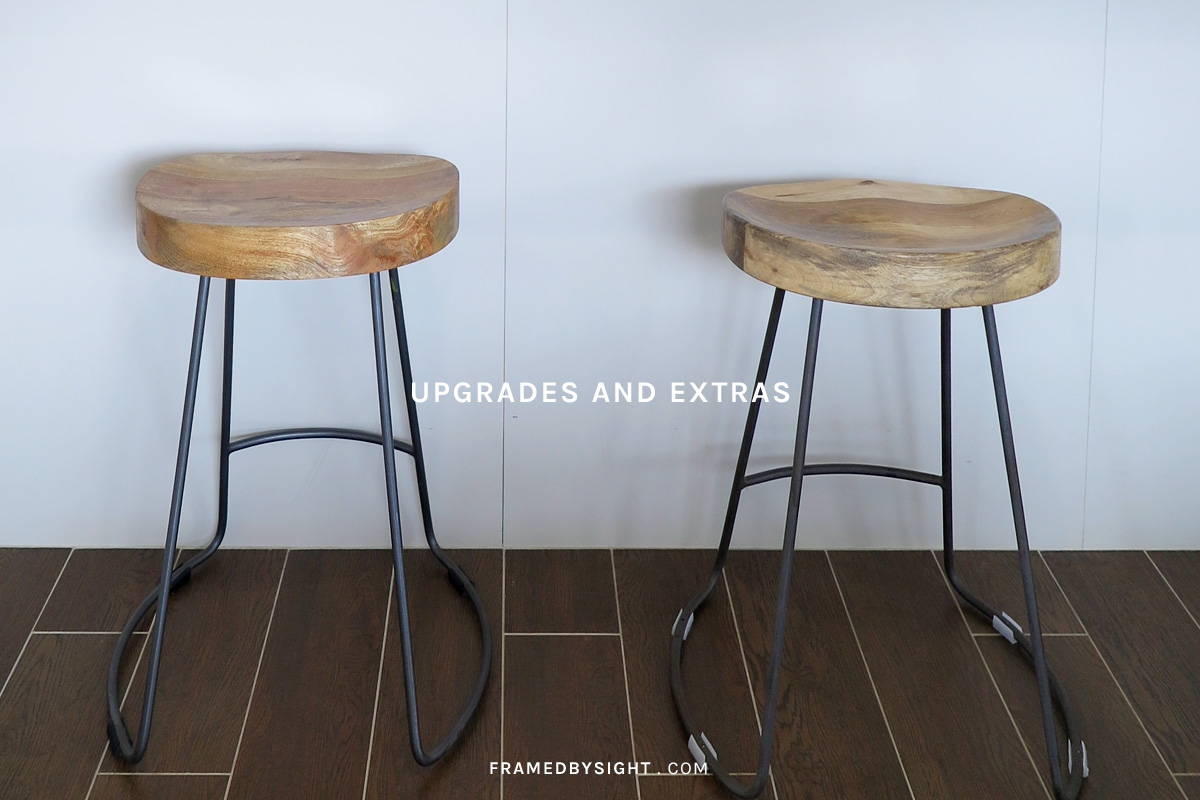 If you ask him about us on the other hand, I'm sure he would say we were borderline 11/10 as to being painful about every minute detail.
In terms of Eden Brae upgrades, the following is an indicative guide of costs which you could consider. For example, if there's promotions on offer where its only an extra AU$1 or $1,000 to upgrade abc, or if you want to consider modifying an existing inclusion.
Depending on your chosen home, the cost will vary. The following is estimated on a Eden Brae Cremorne 35, Balmain facade. These were provided as indicative prices only and of course, subject to change.
Make sure you're aware of what is in your standard inclusions. If you don't know what these are, do ask as you may make assumptions that what you see in the display homes is what you get – unfortunately, you don't get everything as some would be displayed as upgrades and optional extras.
| Material | Cost (AU$) |
| --- | --- |
| Provide Colourbond roofing in lieu of standard | $4,822 |
| Provide 90mm Round Colourbond downpipes in lieu of standard | $887 |
| Provide Rheem recess kit to gas instantaneous HWS | $202 |
| Provide 2590mm ceiling (8'6″) in lieu of 2440mm including brickwork over garage | $4,407 |
| Provide AFW 18-18 aluminium fixed window to dining room in lieu of standard | $277 |
| Provide Actron 17kW reverse cycle ducted air-conditioning system including 3-phase metre board | $13,326 |
| Provide 20mm high range stone top to kitchen bench top with standard edge in lieu of standard | $3,593 |
| Provide overhead cupboards to standard kitchen including slide out range hood | $1,642 |
| Provide fixed window with translucent glazing to kitchen splashback in lieu of standard | $540 |
| Provide butler pantry option to including extension of kitchen bench top and two standard wire shelves to remain (excludes under bench and overhead cupboards) | $1,588 |
| Provide joinery pantry option to butler pantry including stainless steel fittings | $3,260 |
| Provide floor cupboards under bench top to butler pantry option | $1,630 |
| Provide an ASD stacker door 24-32 in lieu of standard sliding door to dining room | $3,238 |
| Provide stainless steel option balustrade suitable for staining to stairs in lieu of standard including maple bottom tread | $1,993 |
| Provide a flush panel hinged door to understairs for future storage in lieu of standard (excludes plasterboard sheeting to understairs area) | $215 |
| Provide a tiled niche to en-suite shower (approx. 700mm x 270mm) | $352 |
| Provide and install a stainless steel ceiling sweep fan to alfresco | $280 |
| Provide slimline rainwater tank in lieu of standard | $2,300 |
4